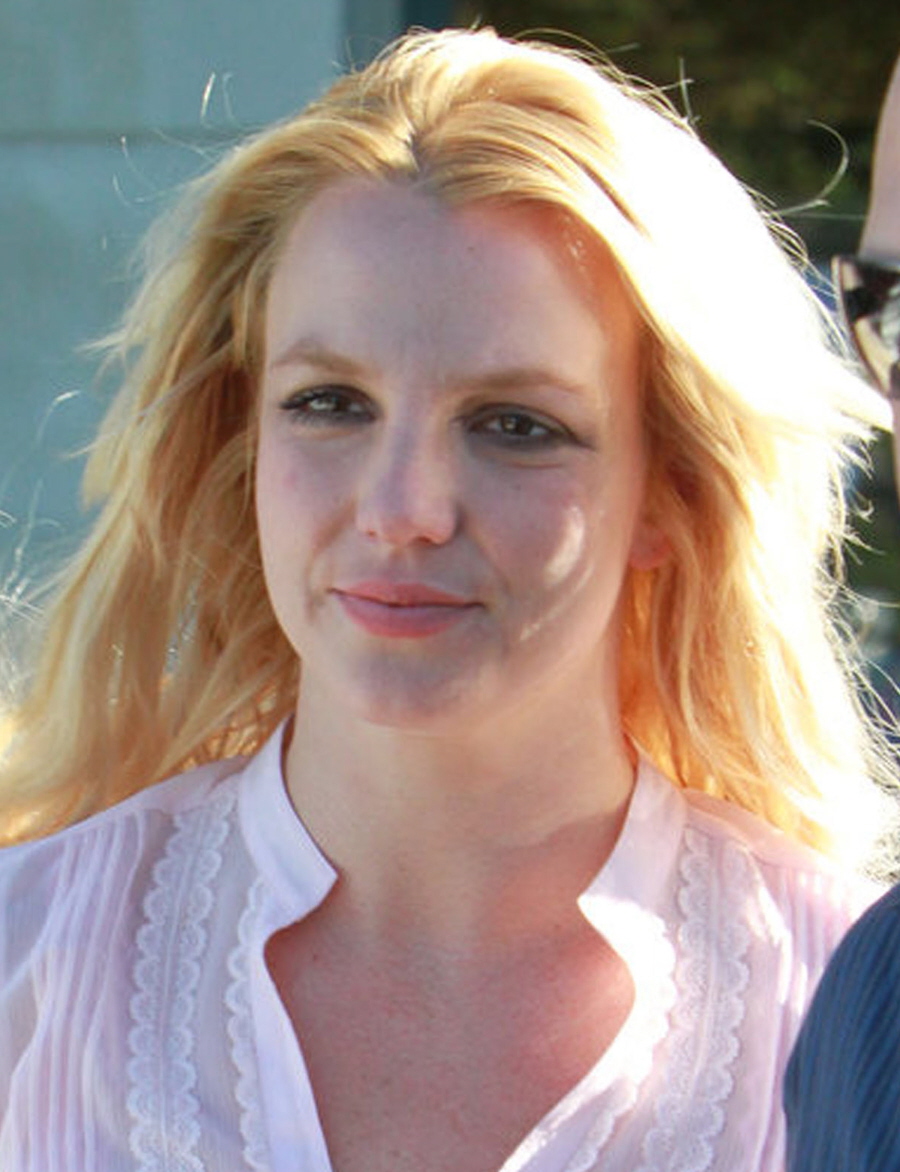 These are photos of Britney Spears wandering around LA yesterday. Fame Pictures notes that Brit was not headed to her mothership, Starbucks, but was instead headed into Barnes & Noble. Barnes & Noble has a coffee shop too, right? I mean, most do. The one in my town does. So Brit decided to switch it up after the mothership refused her entry a few weeks ago. "I'm goin' to the book suppository, y'all! They have mah coffee!" Fame Pictures is also bitching about her appearance, saying that she "looked a slightly under the weather… Britney's face was a red as well as a little swollen around her eyes and checks…as usual her hair was a mess with extensions sticking out and looking ratty as she wore a short pink lace top, no bra, with a pair of short cut off brown shorts." She does look tired and underdressed, but whatever.
In other Britney news, remember that bodyguard who was selling his story (through "sources") to The Sun? The bodyguard claimed that Britney wandered around her house naked, trying to lure her bodyguards into having sex with her in The Den of Cheetos and Lust. He also claimed that Britney abused her children. In any case, TMZ reports that Team Britney has asked for a protective order for Britney, against this bodyguard:
The people in charge of Britney Spears are asking a judge to protect her from a potential "shake down" by a former bodyguard who they believe could release info that may put Britney in danger.

It all has to do with a lawsuit filed by Fernando Flores, a former bodyguard who claims the pop star sexually harassed him by, among other things, walking around her home in the nude.

Flores wants the case tried in civil court — but Britney's conservators are concerned that Flores will use the public forum to release private information to extort a settlement out of Britney.

In new legal docs filed in L.A. County Superior Court, Team Britney begs the judge to move the case to a probate court, where all of the accusations could be kept from the public … and protect her from a "shake down."

The conservators also believe, "There is a real possibility that Ms. Spears will be exposed to danger by the release of confidential and personal information."

A hearing on the matter is scheduled for the end of the month.
[From TMZ]
Do I think the bodyguard wants money in some kind of "shakedown" situation? Sure. Do I also believe that a few of his claims were true? Sure. But it's Britney, bitch. You kind of know that you're signing up to guard The Crazy. I think Team Britney is less worried about paying out and more worried about what information (and proof) Flores could possibly release.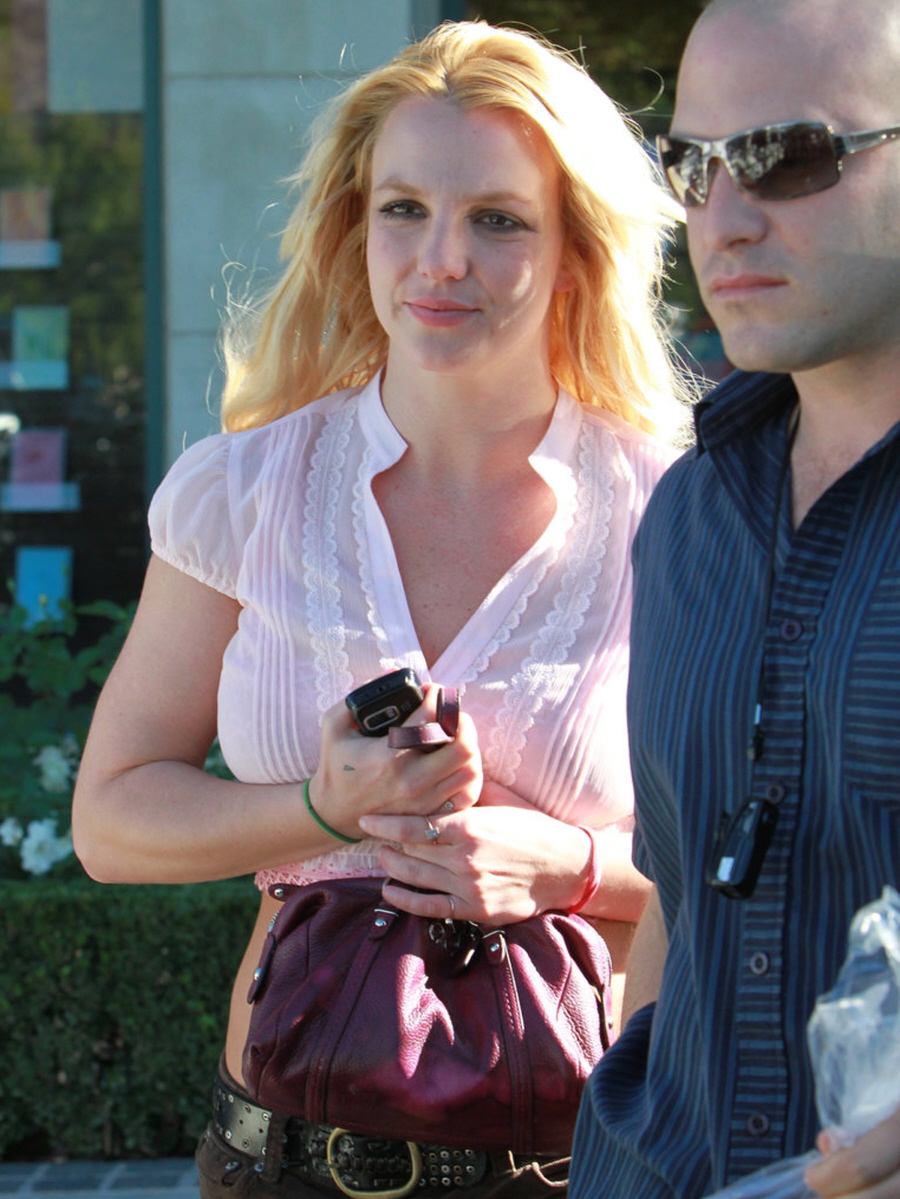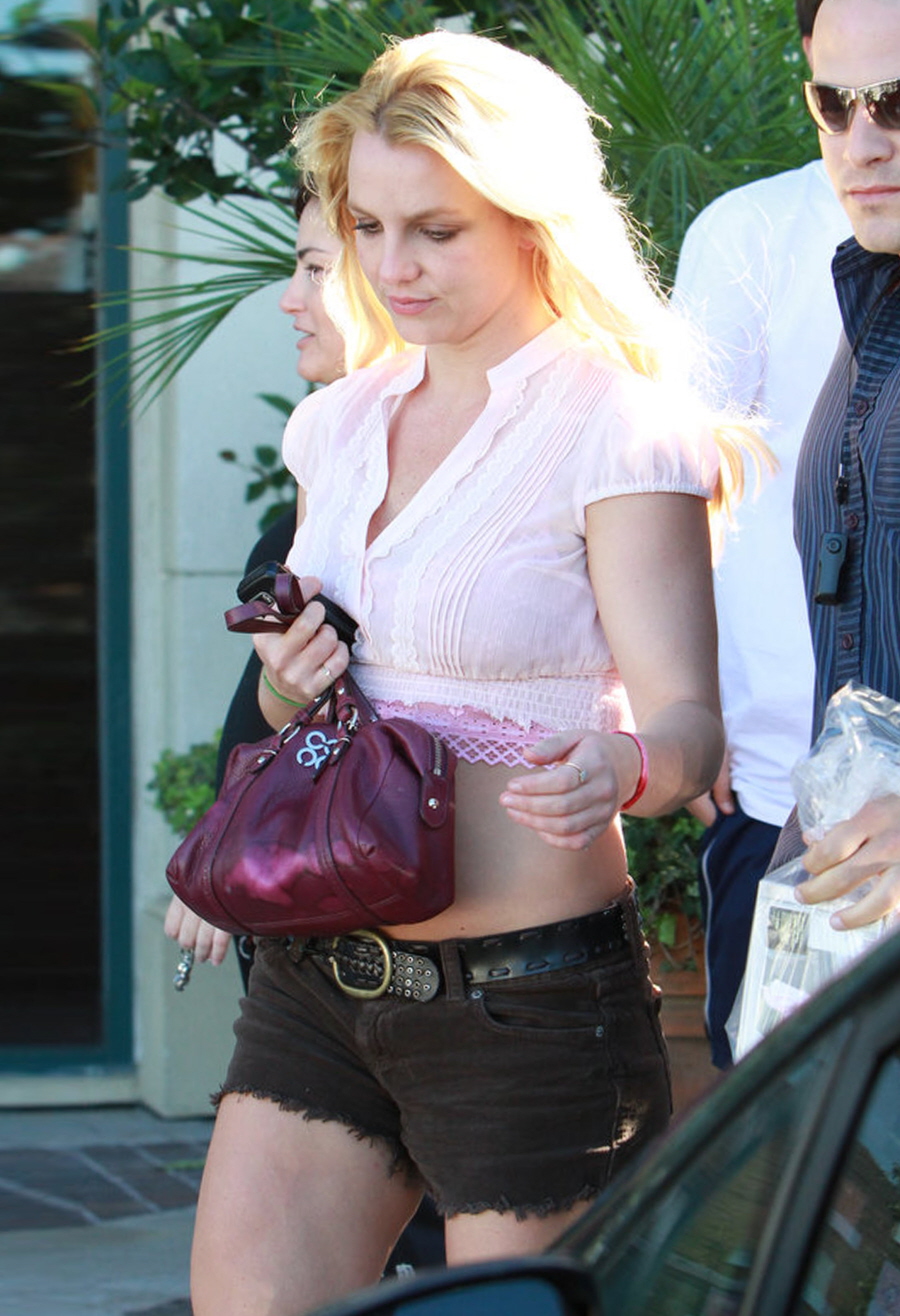 Britney, bitch, on November 1, 2010. Credit: Fame.