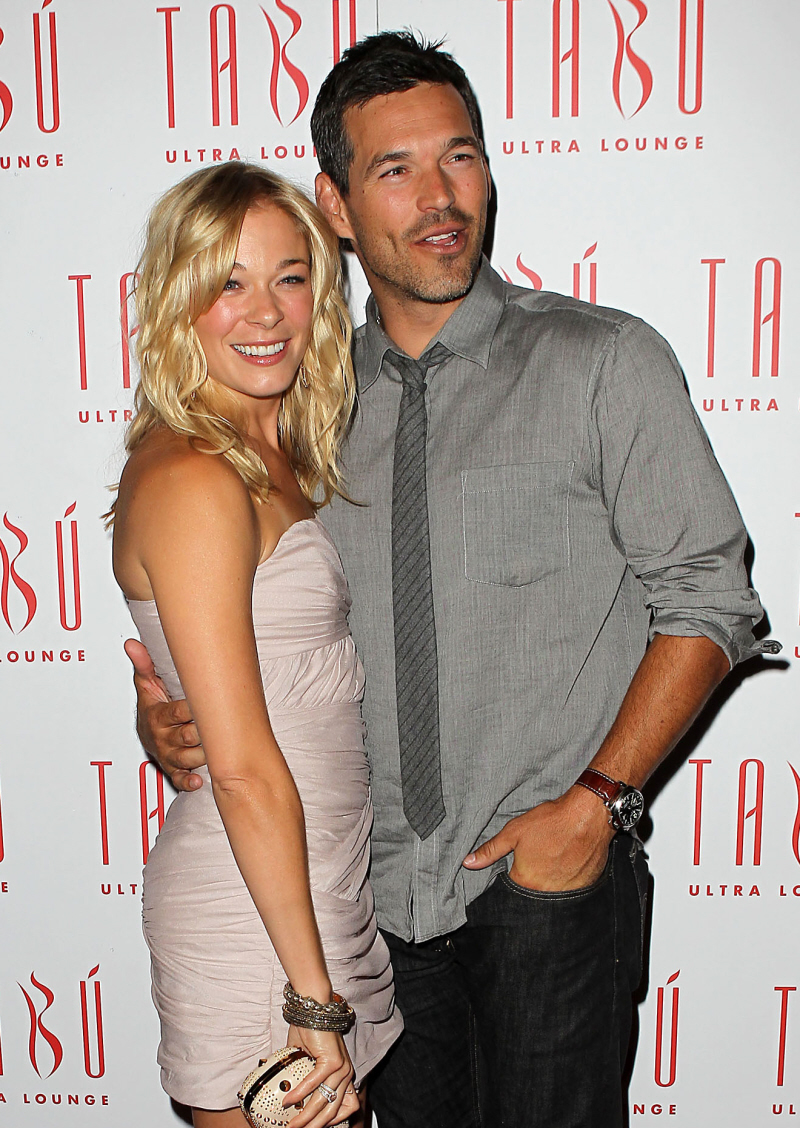 I can't find any video clip excerpts of this so far, but I'm sure we'll be able to find some in the weeks to come. Apparently, LeAnn Rimes and Eddie Cibrian just sat down for their first side-by-side television interview. The interview was done for ABC's new special, "All Access Nashville" and LeAnn is one of several country stars being interviewed. LeAnn is probably the most scandalous, though, and it's interesting that she ordered Eddie to do the interview with her. You can see screen caps here, at the The Daily Mail. The Mail also has some quotes from the piece – LeAnn and Eddie talking about how they fell in love, and how she likes being around Eddie and Brandi's sons because they share French fries with her:
She's come under fire for being a 'husband stealer' and it seems all the criticism has taken a toll on LeAnn Rimes. The country singer broke down in tears as she was questioned about her troubled love life in an interview for ABC show All Access Nashville.

When interviewer Robin Roberts asked her what her lowest point was, LeAnn replied sarcastically: 'Which one?'

In a preview of the show, set to air next week, she adds: 'You're going to make me cry.'

The 28-year-old is joined by her boyfriend Eddie Cibrian in their California living room.
Eddie sat behind LeAnn with his hands on her hips as she leant up against him during the interview. The singer looked in a beige silky top over skinny jeans while Eddie was dressed in coordinating taupe T-shirt and jeans. The pair looked very much in love, laughing and smiling at each other as they spoke on camera.

But Eddie's ex-wife Brandi Glanville might not be quite so cheerful about her ex husband's comments. When asked what attracted him to the singer, he said: 'We played catch right away and I knew she was the one because she almost tore my hand off.'

Eddie was still married to Brandi, the mother of his two children, when he met LeAnn on the set of made-for-TV movie Northern Lights in Canada last year.

Brandi, perhaps still struggling with the upheaval, as arrested in the early hours of Friday morning on suspicion of driving under the influence. LeAnn and Eddie have lately been gaining confidence about showing off their relationship in public. Yesterday Eddie even tweeted a picture of himself proposing on one knee to LeAnn. But she later explained it was a joke, tweeting: '@eddiecibrian and I were having a little fun. That pic was taken at Universal City walk right before a private event I did there earlier this month. Just thought it was too funny not to share a little "TRICK!!"'

LeAnn also talked about becoming a stepmother to Eddie's children, Mason, three, and Jake, seven.

Speaking from the kitchen while whipping up pancakes, the star joked: 'The things I would never normally eat, like French fries, I have four or five of theirs and I'm good to go.'

She touches on her troubled childhood during the interview. In 2000, LeAnn filed a lawsuit against her father, who was also her manager, saying he had stolen approximately $7million from her. During the legal battle LeAnn met her husband Dean Sheremet, who was her backup dancer. The couple divorced after LeAnn met Eddie. She and her father have since reconciled.

The new TV interview follows controversy as LeAnn graced the cover of Shape magazine, later forcing its Editor to apologise to outraged readers for featuring the 'husband stealer'. All Access Nashville airs on ABC News on November 10th.
[From The Daily Mail]
Call me crazy, but this honestly doesn't sound so bad. Is the admission that Eddie fell for LeAnn when they were playing catch a little… cheesy and wrong and rude? Sure. But with Eddie saying it, it also feels like he's trying to make sure that LeAnn doesn't take the hit for their union alone. I also think that as a media strategy, this is pretty smart. A lot smarter than the constant tweeting and the "engagement" photos anyway.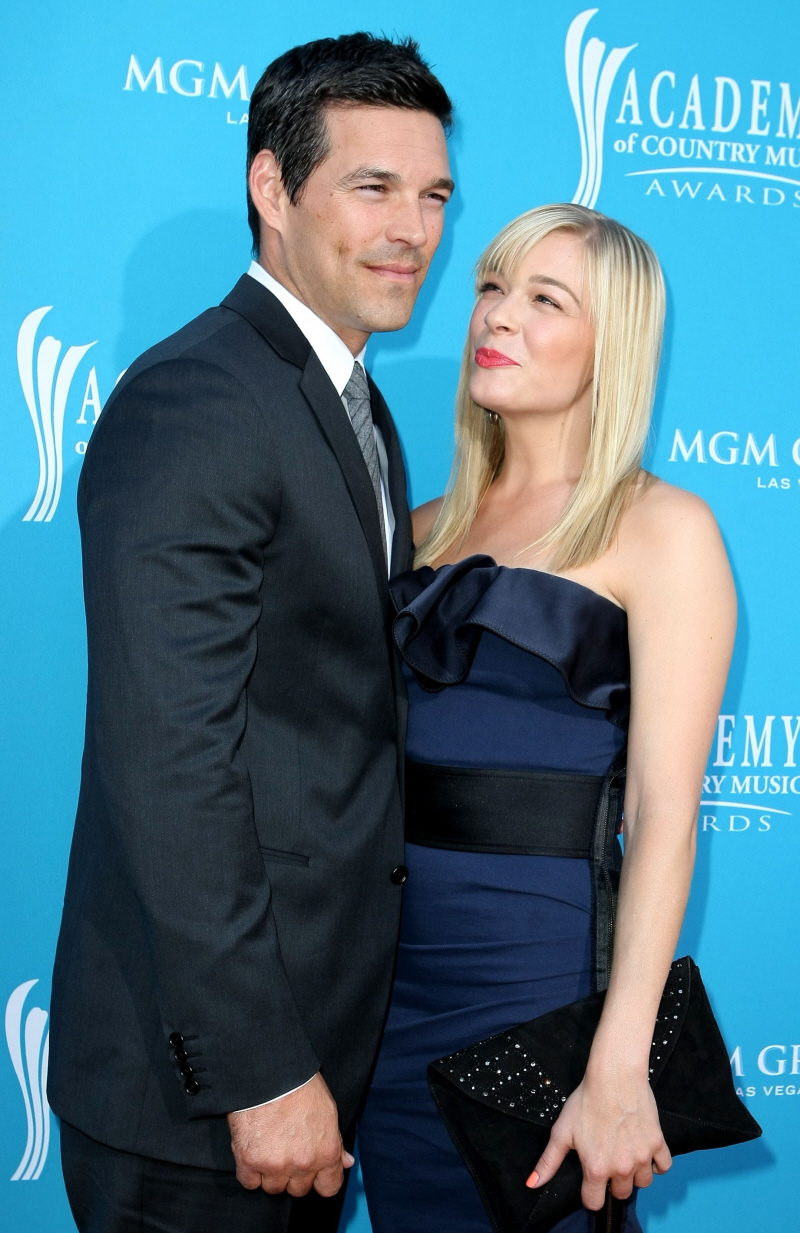 Photos courtesy of WENN.