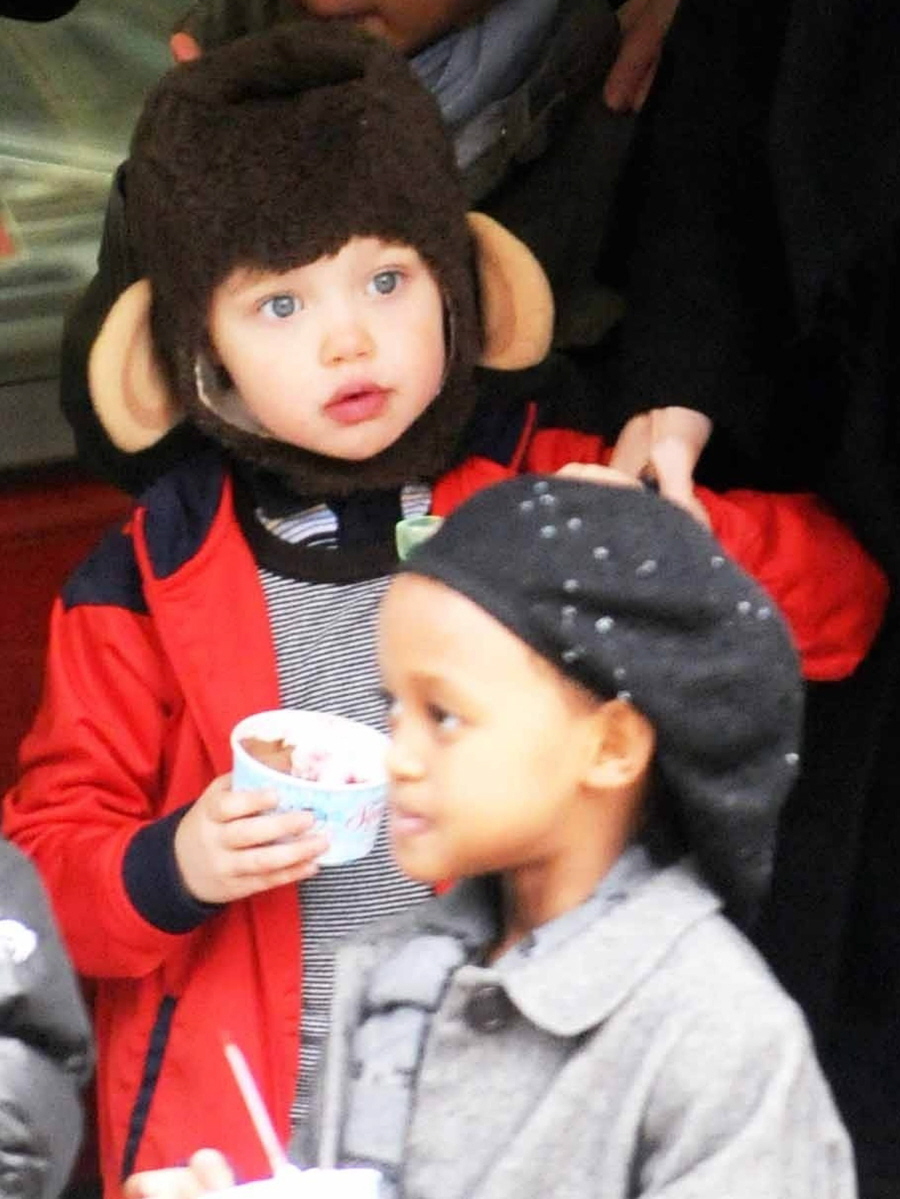 Last year, Brad Pitt dressed up as a character from Yo Gabbba Gabba for Halloween. This year, the Jolie-Pitts were in Budapest, and they still found time to celebrate, although there is no information on what Brad or Angelina wore. Us Weekly does have details on the kids though – the Empress was a "spring fairy" while Pax was a mad scientist, and Maddox was a chimney sweeper – in all-black, probably just like his mother. Is that a Mary Poppins thing, the chimney sweeper stuff? You know what I would love? If one year, the Jolie-Pitts would dress up like the Von Trapps from The Sound of Music. I want Zahara to be Liesl. Anyway, the kids got a special Halloween celebration, but Shiloh didn't get to join in! Boo!
Boo from Budapest! Angelina Jolie and Brad Pitt's kids definitely got into the Halloween spirit over the weekend in Hungary, where their mom, 35, is currently shooting her directorial debut. Brothers Maddox, 9, and Pax, nearly 7, got crafty at school (Lycee Francais de Budapest), carving jack-o-lanterns with their classmates on Friday.

And, for their costumes, the famous tykes didn't go for the store-bought variety. Instead, an insider tells UsMagazine.com, "the kids sketched out the types of costumes they liked" and worked with their nannies to make DIY getups for the big day.

On Sunday, the Jolie-Pitt gang had a "a little dress-up party" at their lavish rented home. Pax dressed as a "mad scientist in glasses and a cute outfit," and trick-or-treated at the nearby home of a girl from his class, the insider tells Us.

Meanwhile, Zahara, 5, was "a spring fairy. She looked so beautiful, with flowers in her hair. She is such a girly-girl!"

Maddox wore an all-black chimney-sweeper-like outfit. "He is obsessed with black colors [and] loves the brush they carry," explains the insider.

Where was little sister Shiloh, 4? Sadly down with a cold, the blonde, blue-eyed girl had to sit out the festivities. (Twins Vivienne and Knox, 2, didn't participate either.)

The kids weren't able to join their classmates for a special Halloween trick-or-treat walk through the city — but they had candy waiting for them at school on Monday, the source adds.
[From Us Weekly]
That's sad that Shiloh didn't get to go trick-or-treating. I bet the Empress lorded that over Shiloh. I missed one year of Halloween too- the chicken pox, if I remember correctly. When you're that young, missing an event like Halloween is like the worst thing ever. Hopefully, the other kids shared their candy with Shiloh.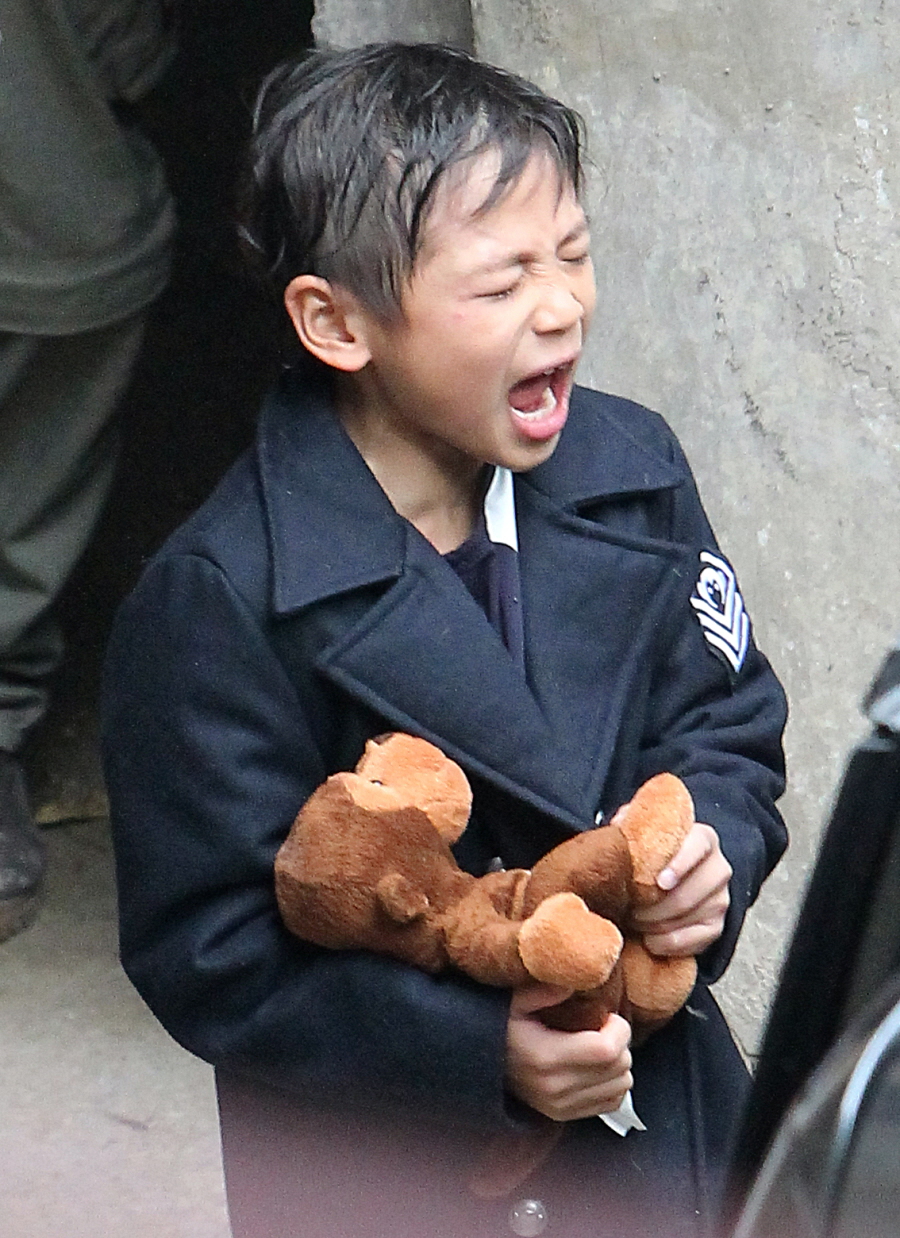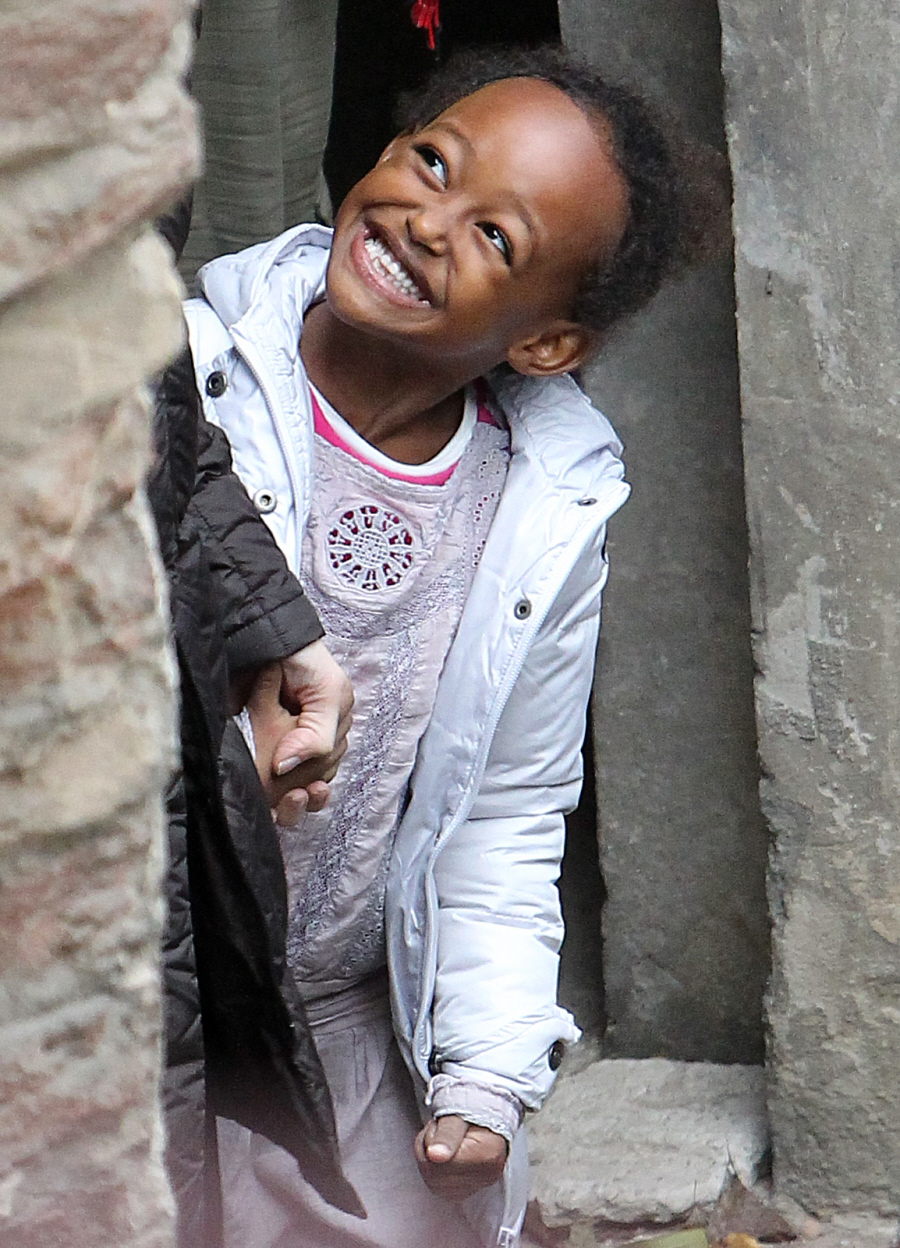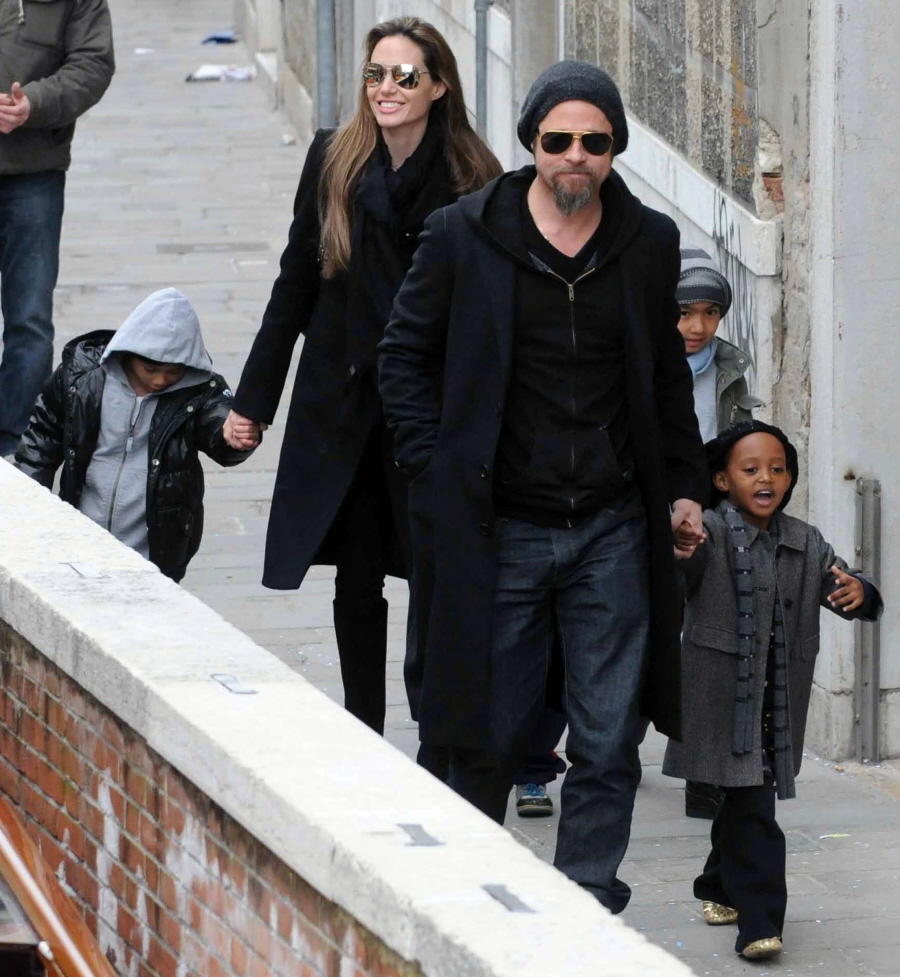 Photos courtesy of Fame.