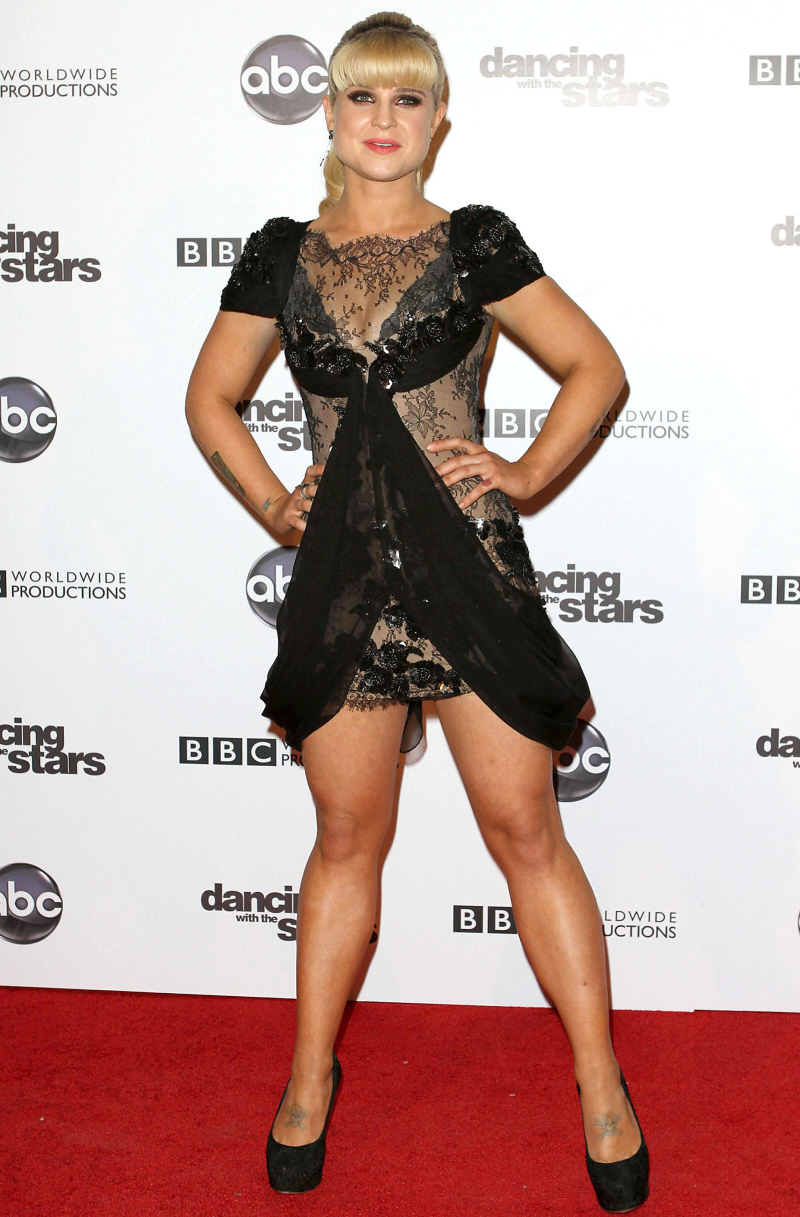 I was going to make fun of Kelly Osbourne for wearing this completely tragic mess of a dress, but I think she just wore it because the event was for Dancing With the Stars, and she wanted to look budget and ice-dancery to fit in. Still, this junk is not flattering at all. Kelly's figure is really cute, and she definitely looks toned and healthy. That being said, she can't just wear anything you know? She's still got to be conscious of dressing for her body type, and this dress just makes her look like hell.
Anyway, Kelly actually came out and spoke a little bit during DWTS's 200th show…? I think? I didn't watch it, I was watching a DVD of Poirot (it was good too), because I'm awesome. According to The Daily Mail, Kelly talked about how much she liked Bristol Palin. Bristol was "recreating" a dance Kelly did, and Kelly said: "It's going to be really hard to re-interpret that because it meant something so much different to me. But with Bristol she's got so much heart and that's what I'm looking for, honesty and heart, she's the only one who's not a performer on this show, and she's come on and she's working her butt off and I've got so much respect for her." Here's a clip from the show:
And lastly, here's Bristol Palin. Is she getting kicked off this week?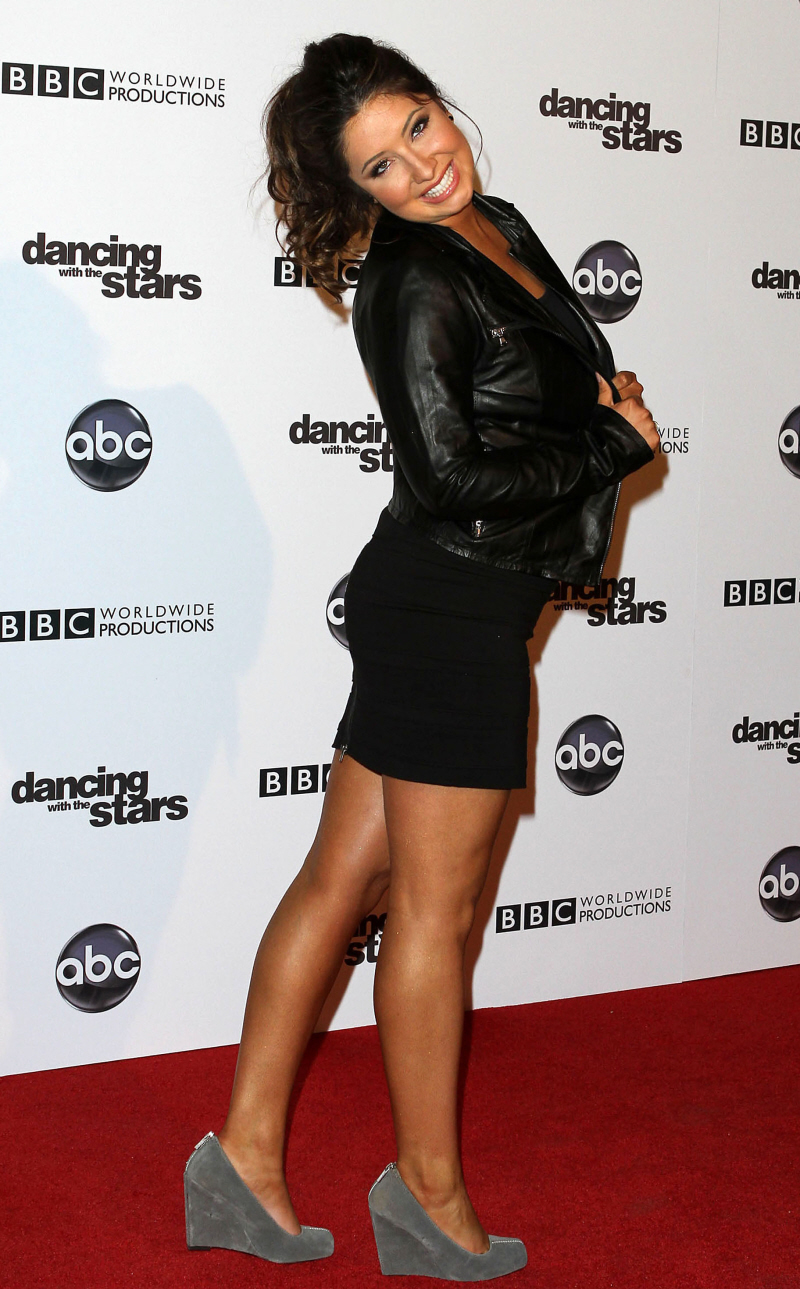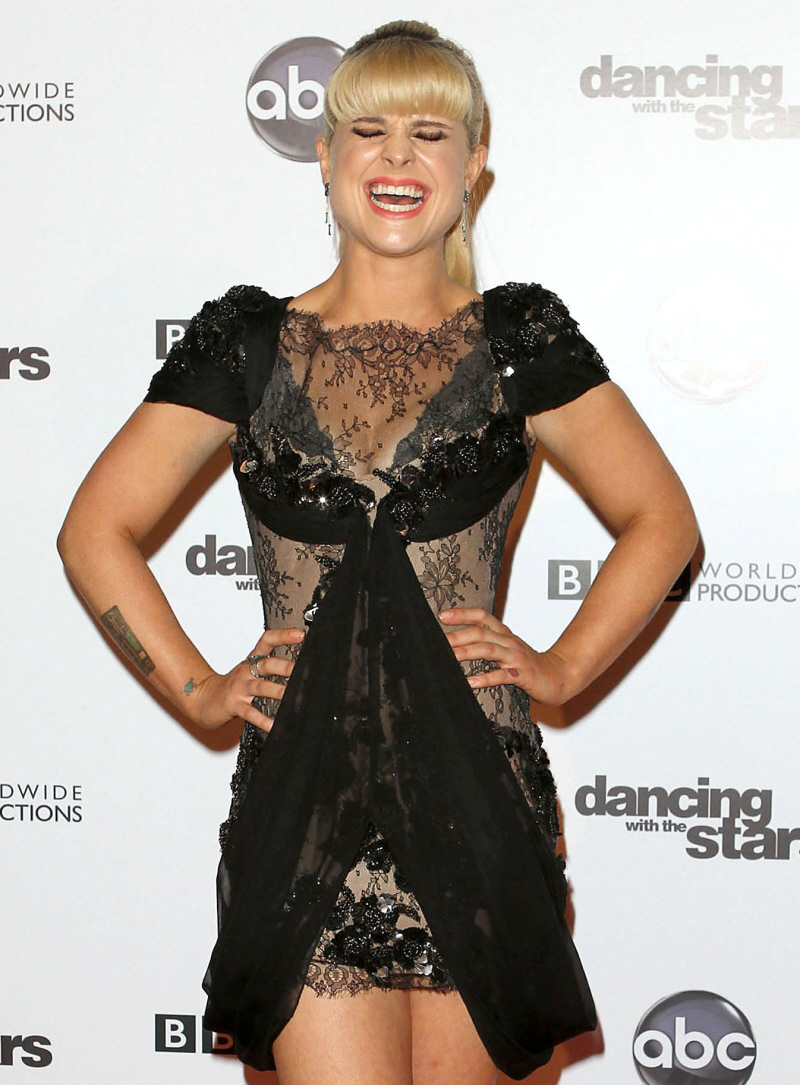 Photos courtesy of WENN.