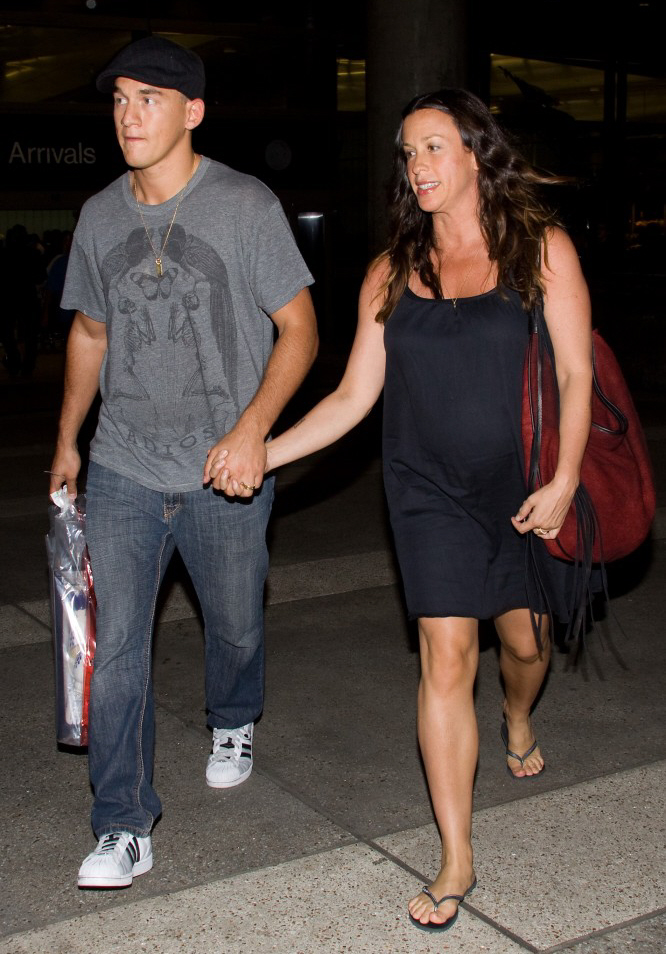 Just like Jesus! Only Joseph never went by "SoulEye". Anyway, these are new photos of Alanis Morissette and her husband/baby-daddy Soul Eye (Mario Treadway). She's really far along! I guess I haven't been paying that much attention since she announced, but my guess is that Alanis is due within the next few months – oh, I just saw this, she's due around Christmas. She's carrying very well, I think, and she looks so pretty and healthy. Alanis and Souleye just came back from a holiday, likely their "babymoon" – their second honeymoon before the baby comes and destroys their lives (joking). So that's why Alanis and SoulEye look so tanned and relaxed and happy – they've been living it up in some tropical paradise!
Anyway, I know this is old news, but I wanted to use these new photos and I don't think we reported this when it came out – Alanis is definitely having a boy:
This is one situation where feeling a little blue is acceptable. Singer Alanis Morissette celebrated her upcoming arrival with a baby shower this past weekend and it appears that the first time mother is going to be having a baby boy.

The private soiree was held at a friend's house in Santa Monica, California and friends and family all arrived with gifts wrapped in blue, with one gift bag exclaiming 'It's a Boy!' on the front.

Alanis, 36, looked stunning as she arrived for the party, covering her growing bump in a black lace dress.

The shower was attended by a group of approximately 25 friends and family. Even Mario 'Souleye' Treadway, Alanis' husband was in attendance. Several hours into the celebrations, an assistant left the house carrying huge gift bags stuffed with presents – many of which were blue in colour. One even had 'Baby Boy' written on the front with pictures of trucks and boats, suggesting that Alanis and Mario have already revealed to their friends that their new arrival will be boy.

The assistant loaded the gifts into the happy couple's car before returning inside the party. Some of the gifts included stuffed animals, a diaper bag and Baby Bjorn rucksack carrier. Alanis and Mario got married in May of this year after dating since 2009.

In August, whilst on the E! show Chelsea Lately, hosted by Chelsea Handler, Morrisette announced that she was five months pregnant with her first child. The baby is due around Christmas time.
[From The Daily Mail]
CB thinks that Alanis is definitely going to name the kid something weird, but you never know. As someone with an unconventional name, she might decide to break the odd-name mold and go traditional. Of course, her husband does go by SoulEye… so anything could happen.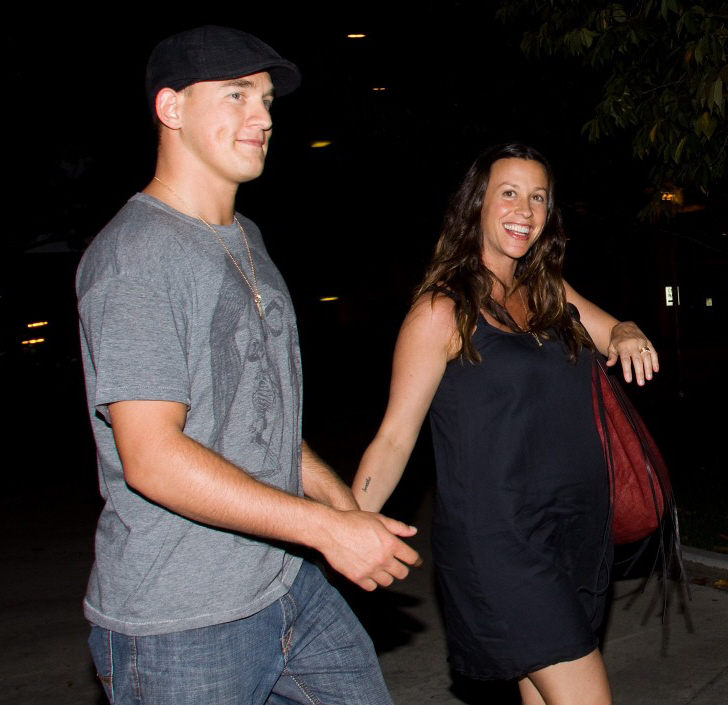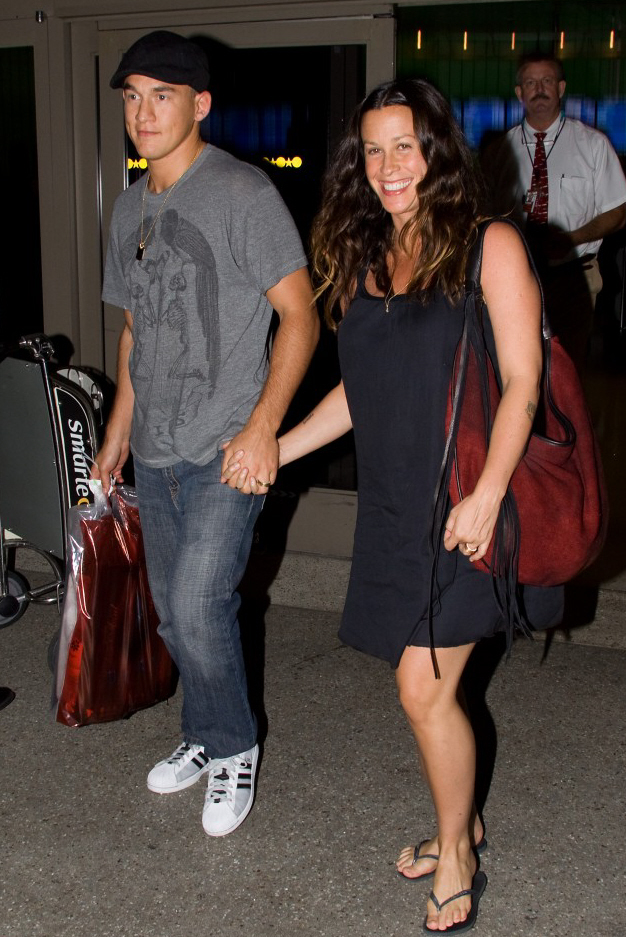 Photos courtesy of Bauer-Griffin.