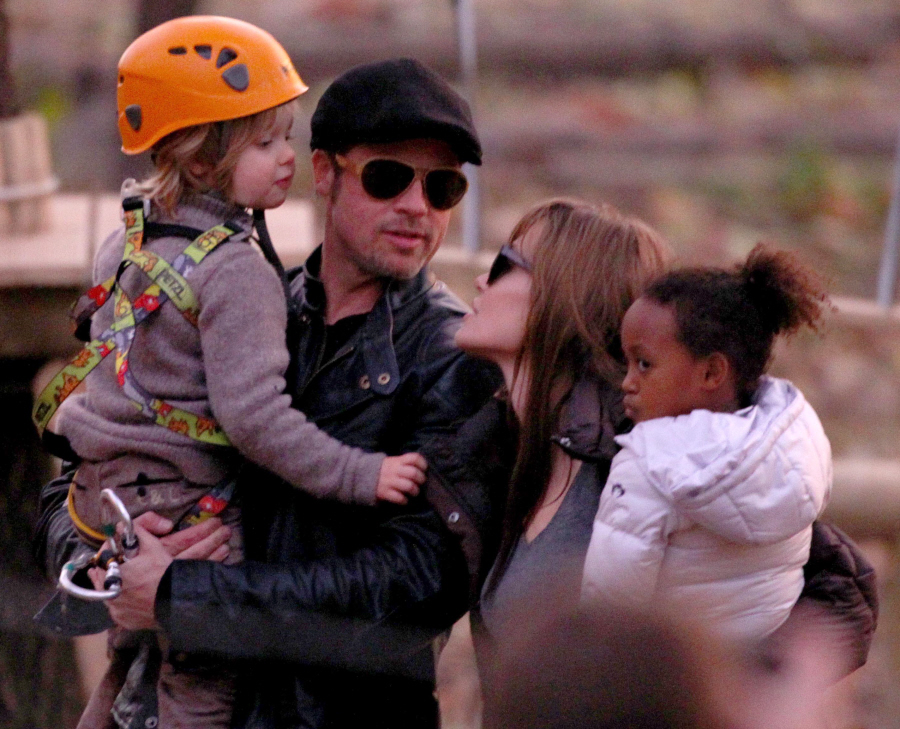 I don't really having anything to add to the glowing cuteness of these photos. Brad, Angelina, Shiloh, Pax and Zahara came out to play in a public park in Budapest yesterday, shortly after Brad came back from his whirlwind NYC trip (in which he went to the premiere of Megamind). It seems like Pax and Shiloh got to play with some kind of zip line for kids – and relax, parents, the zip line was like two feet off the ground. Still, that brings up a question I had when looking through these photos, and seeing that Brad was the one trying to figure out the harness for the kids: would you allow Brad to harness you? I'm not talking about a sex thing, I'm talking about a safety thing. Personally, I would prefer Angelina to be in charge of my rig. I'm just saying – she comes across as the better parent for harnesses and such.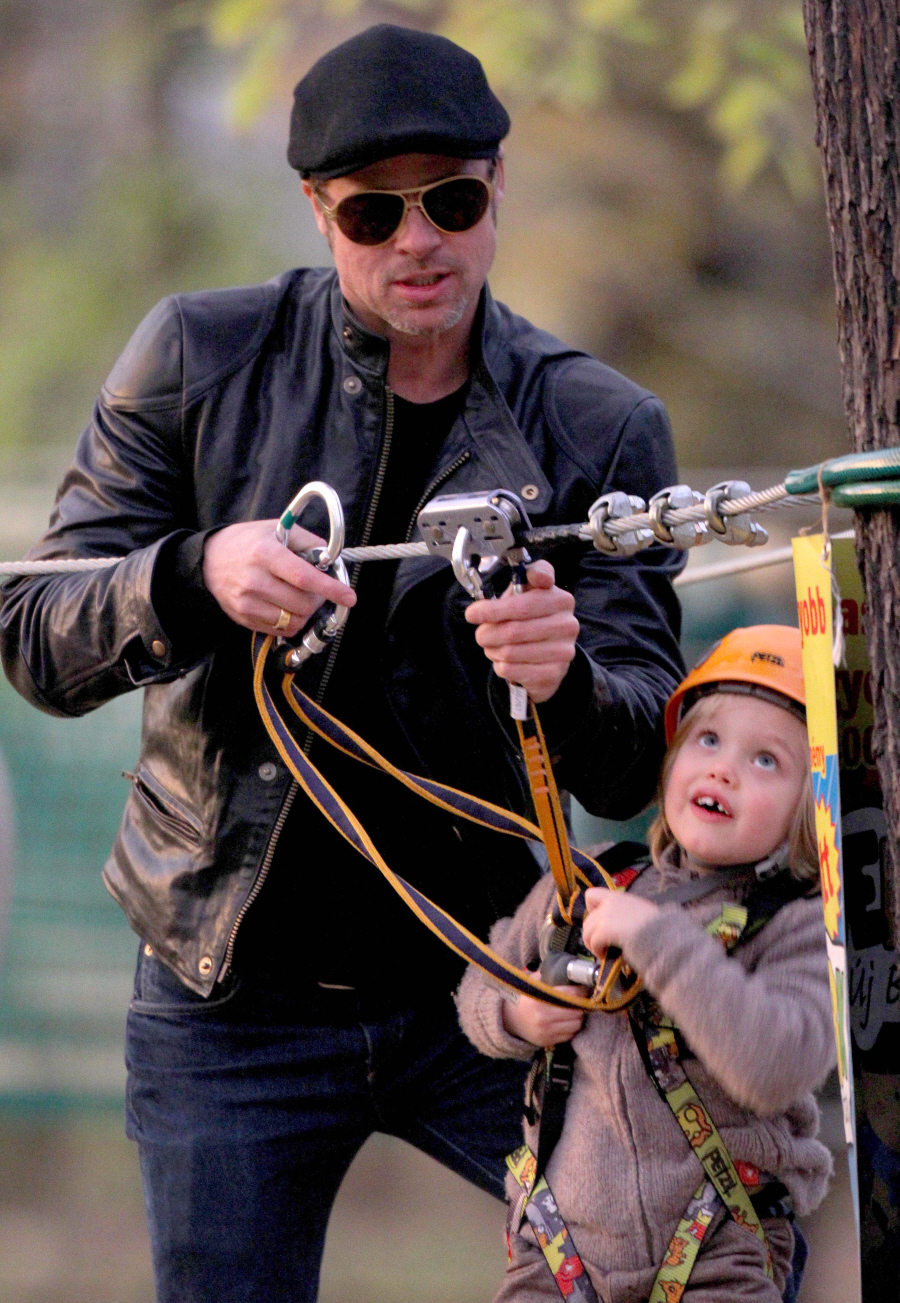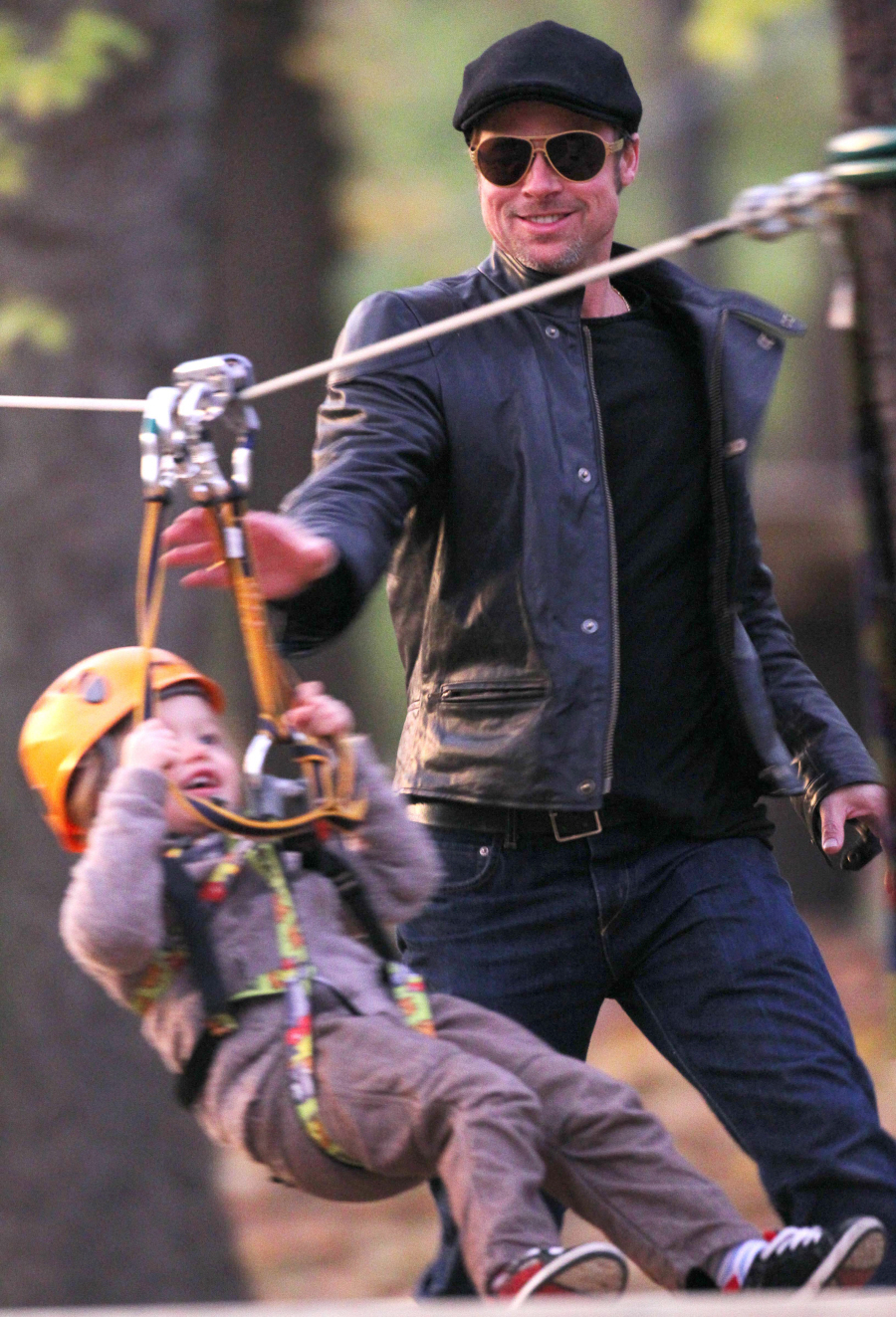 I don't see any photos of Empress Zahara playing in the zip line. She was all "Bitch, please. Like I would dirty my beautiful white coat." And it is beautiful. And so is she. Like, she's a ridiculously gorgeous little girl. And you know she's going to be the family heartbreaker – not Shiloh. Shiloh is too busy trying to be (and achieving) the Ultimate Tomboy. When boys try to flirt with her, she'll probably punch them. Bless her heart.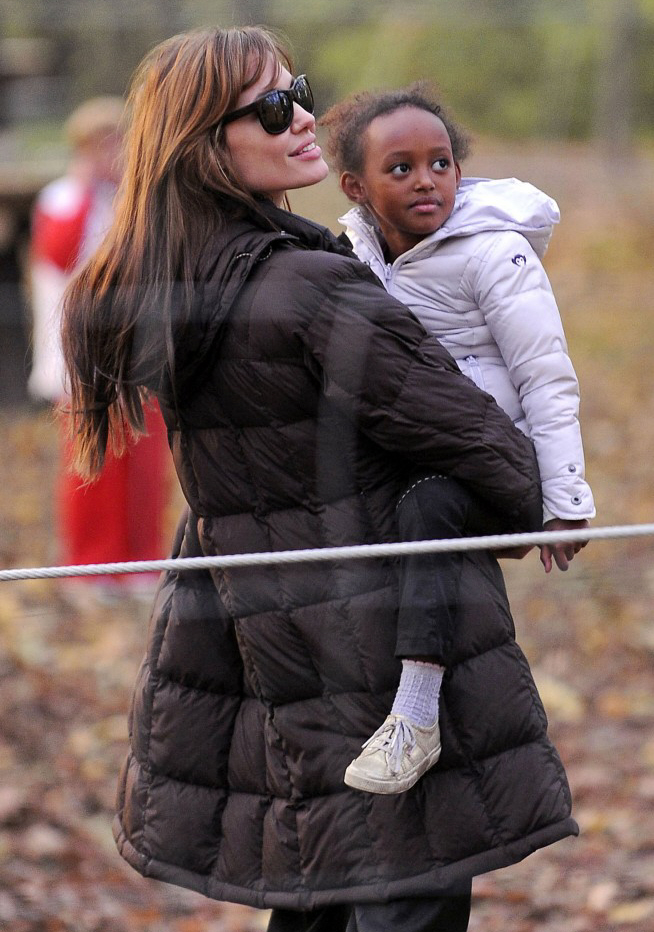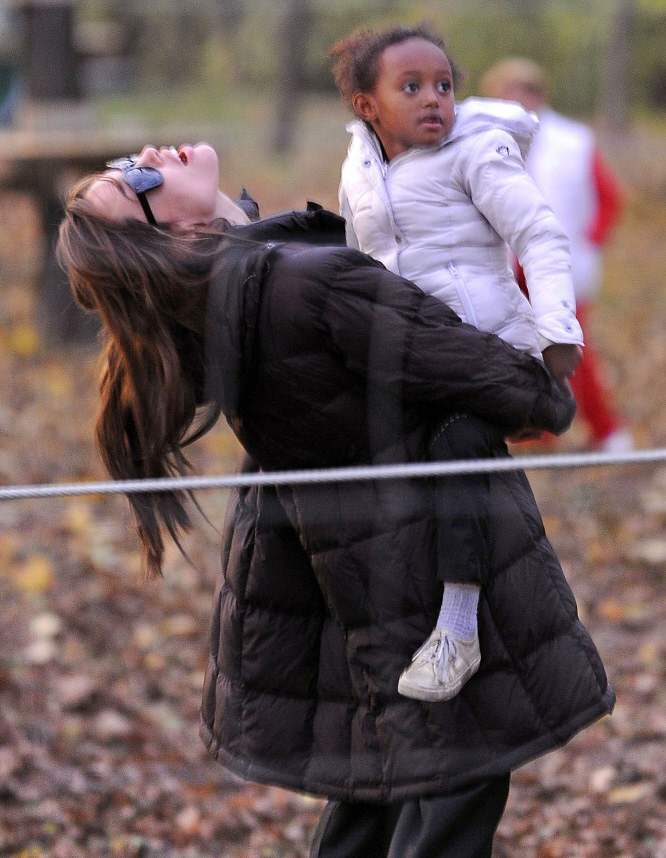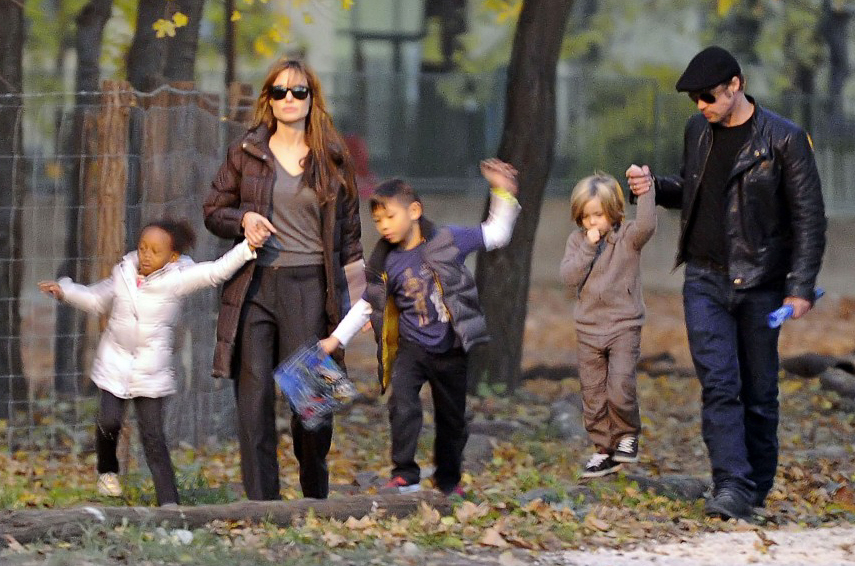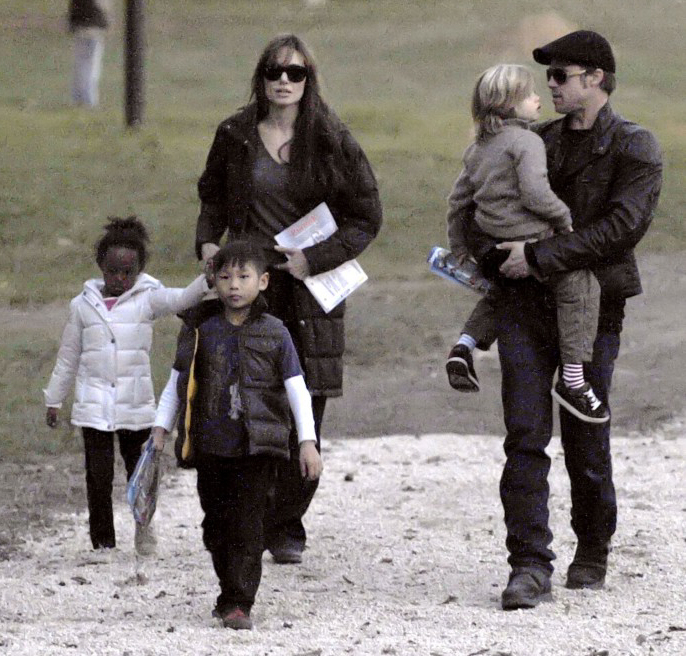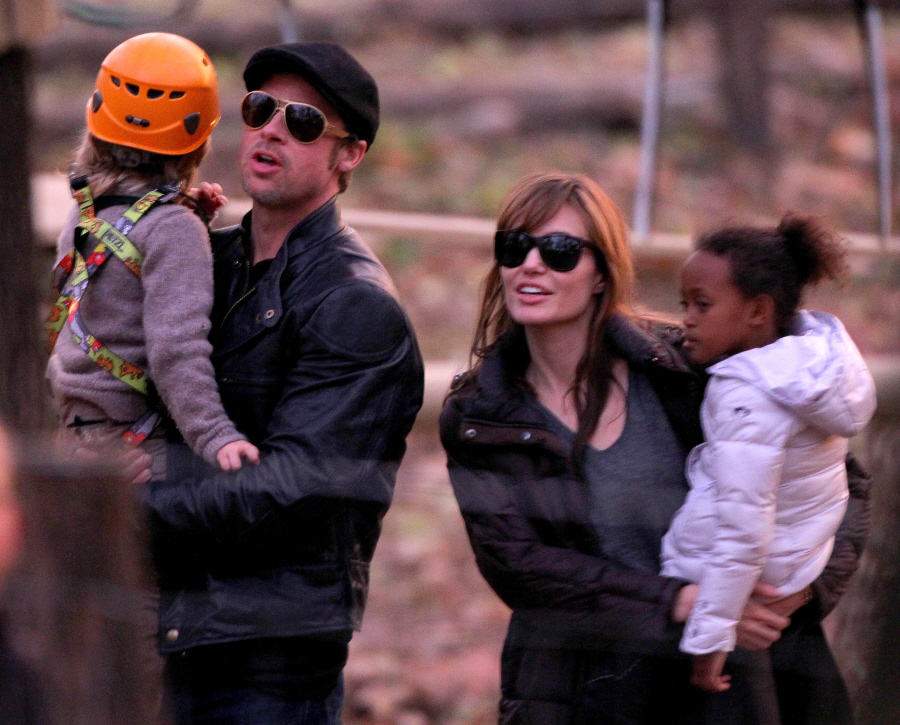 Photos courtesy of Fame & Bauer-Griffin.