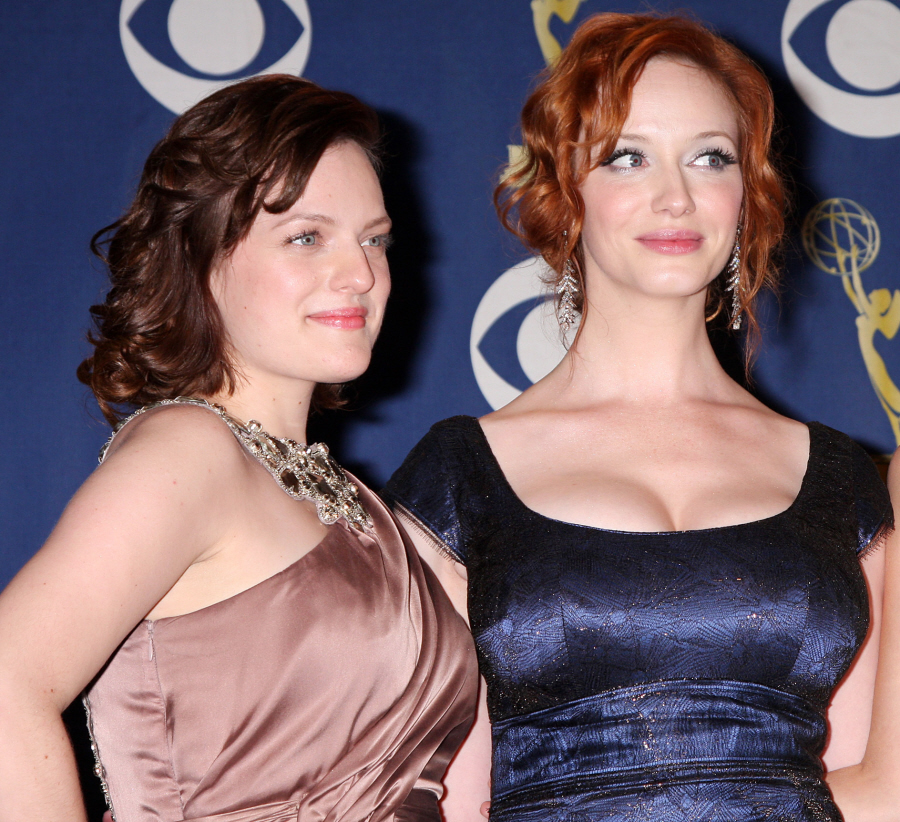 This story comes from The National Enquirer, and I have very mixed feelings about it. On one hand, I hate to think of my two favorite Mad Men girls fighting, and I think it's terribly un-feminist to think that two women can't work together without it being boiled down to "they must hate each other and they're probably both bitches." On the other hand, there are a few things that I'm finding totally possible/conceivable about this story of bitchiness and sniping between Elisabeth Moss (Peggy) and Christina Hendricks (Joan/Red). Here's the story:
Elisabeth Moss – who plays copywriter Peggy Olsen – and curvy redhead Christina Hendricks (Joan Harris) are feuding over screen time and top billing on the AMC show, sources say.

Moss was hired as the female lead, but after four seasons, Christina has emerged as the sexy break-out star and Elisabeth is none too pleased about losing top billing.

"Ever since Mad Men took off, there's never been any love lost between Elisabeth and Christina," an insider told the Enquirer. "Now, four years into the run, they absolutely hate each other. Elisabeth never lets Christina forget that she was cast as the show's original female lead, and she was the one nominated for an Emmy for lead actress."

But this past year, both women were nominated in the Supporting Actress Emmy category, and they both lost. Now they compete for better story lines, and Elisabeth lords it over Christina that she has more screen time with Jon Hamm.

Despite that, Christina is the one who has captured the public's imagination, even being declared The Best Looking Woman In America by Esquire. She's become a paparazzi favorite, and she's happily married to Geoffrey Arend. Meanwhile, Elisabeth just filed for divorce from Fred Armisen.

"Christina has made it known that she considers herself the lead actress on the show now," said the source. "She told a friend, It's Jon and me that people are talking about, not Elisabeth."

But Elisabeth is fighting back.

"To compete with Christina, Elisabeth is demanding that her character become sexier and more stylish… now Matthew Weiner has his work cut out for him. He has to keep both women happy, and prevent the catfight from wrecking the Mad Men set next season."
[From The National Enquirer, print edition]
Reasons why I don't believe this story: Christina really and truly does not seem like a bitch. She doesn't seem cruel or mean or entitled or anything. She just seems like a pleasant person who is happy for the work and the attention. Also, Elisabeth seems nice too, but there's a question mark there. She might not be as she seems – for one thing, there is the problem of her Scientology. But all in all, she seems humble and nice too.
Reasons why it could be true: because Moss is the lead, and yet Christina has gotten so much attention, and it would be normal to be slightly jealous, I think. Also, Christina's storylines got better this past season – as did Elisabeth's. They could potentially be in competition for screen time in the next season. We'll see.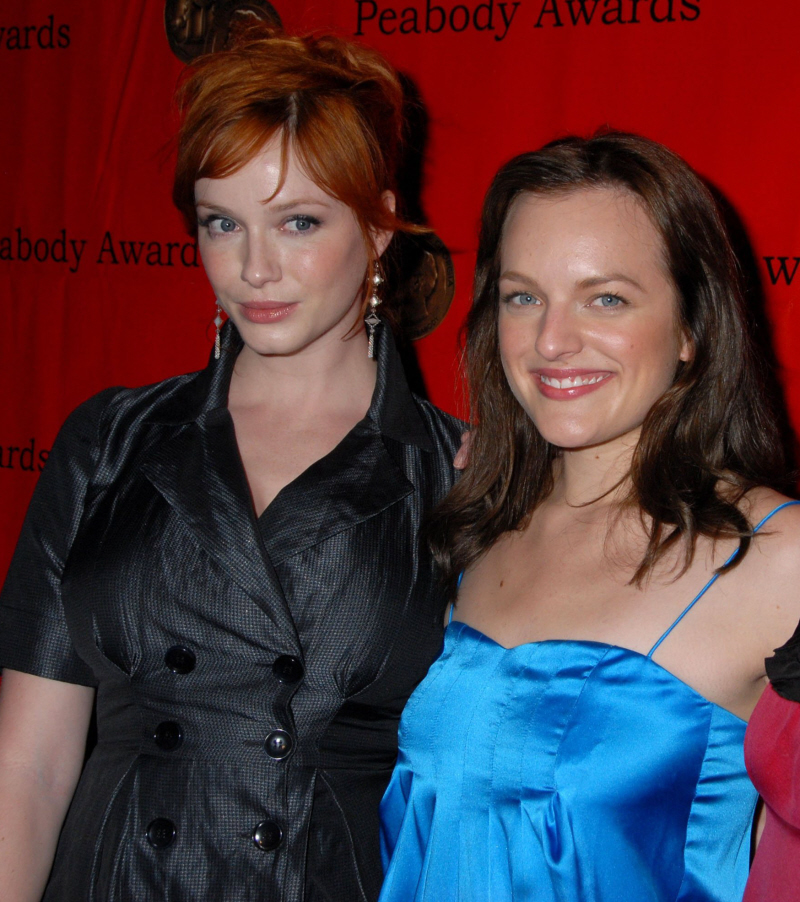 Photos courtesy of WENN.