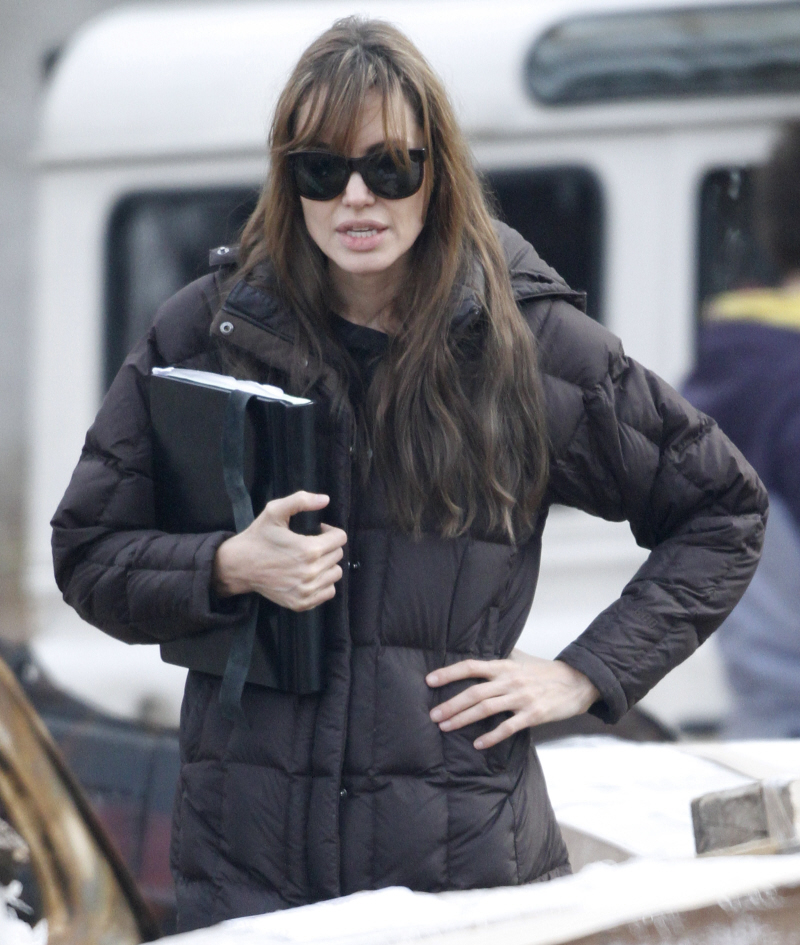 Yesterday, I put this story in the links from The Frisky – apparently, Bosnian activists are still pissed off at Angelina Jolie about the whole "the screenplay is about a rape victim falling in love with her rapist" thing. Except Jolie's script isn't about that, and she and producers have let the government and various rape-victim advocacy groups read the script to see for themselves. But I guess some people didn't hear the news or they didn't care or they just wanted some attention for their cause, because the Association of Women Victims of War wrote an open letter to Angelina, in which they basically said she was raping all of them personally. They accuse her of trying to "falsify the historic truth about the crimes of mass gang rapes of Bosnian women" and:
"We understand ["Untitled Love Story"] will be based upon a "loving surrender" of Bosnian women to their rapists and representatives of a country which planned, directed and commanded the execution of all of the crimes committed, including the crimes of sexual abuse which was to serve as a means of denationalizing and dehumanizing the victims. … It would be as if you were trying to make a movie using the same screenplay and instead of a Serbian male have a Taliban one, and instead of a Bosnian woman an American one."
[Letter excerpt, courtesy of The Frisky]
Angelina responded personally, and told the women that she "is deeply sensitive to the suffering experienced by the members of your associations and I would never trivialize what they went through." She also offered to meet with them: "I hope that the meeting will allow us to clarify any understandings concerning the film that you may have as a result of the misinformation carried by the media." Now Angelina is pulling a big "Whatever, bitches, this isn't worth the trouble." That's right – after all of that commotion, Angelina is pulling out of her planned 10-day film shoot in Bosnia, choosing to send her crew down to Bosnia for a few days (probably to film some basic exteriors with a second unit director, that would be my guess) and she will complete her film in Hungary, where she's been filming the whole time:
Angelina Jolie has cut short the shooting of her first movie in Bosnia, her producer said, after rumors that it portrayed a relationship between a rapist and his victim sparked protests from women assaulted during the Bosnian War.

Jolie had originally planned to shoot scenes for her movie for about ten days in Bosnia, but now her crew will film the scenes in just three or four days, said Edin Sarkic, Jolie's Bosnian producer. Jolie herself will only briefly visit the set, he said.

The change of plans came after rumors surrounding the movie's storyline angered an association of women raped during the war in Bosnia who heard the film was about a rape victim falling in love with her rapist. They pressured city officials to withdraw Jolie's filming permit in October. The rumors proved to be untrue, but still cast a shadow on the project.

Jolie's permit was reissued three days later, but Sarkic said she decided to film some of the scenes originally planned for Bosnia in Hungary instead. Jolie has exchanged letters with the women's association and has said she plans to meet with them when she arrives in Bosnia for her short visit.

The actress said she has great respect for the work of the women's association and would "like the opportunity to speak with them to personally clear up any misunderstandings about this project."

Jolie's movie is about a Serb man and Bosnian Muslim woman who fall in love and get separated during the war.

Mass rape was a taboo topic in the immediate aftermath of the country's 1992-95 war between Serb and Bosnian Muslim forces but since then victims have formed a group to campaign for their rights, which has become one of the country's most powerful lobbies.
[From Huffington Post]
On one side, I'm kind of disappointed that Angelina didn't travel to Bosnia to speak to these women directly, creating some kind of teachable moment about rape and war crimes and making critical judgments by reading something other than anti-Jolie propaganda. On the other side, I can see why Angelina is just like "Whatever, let them think whatever they want, I need to finish this up with as little controversy and expense as possible."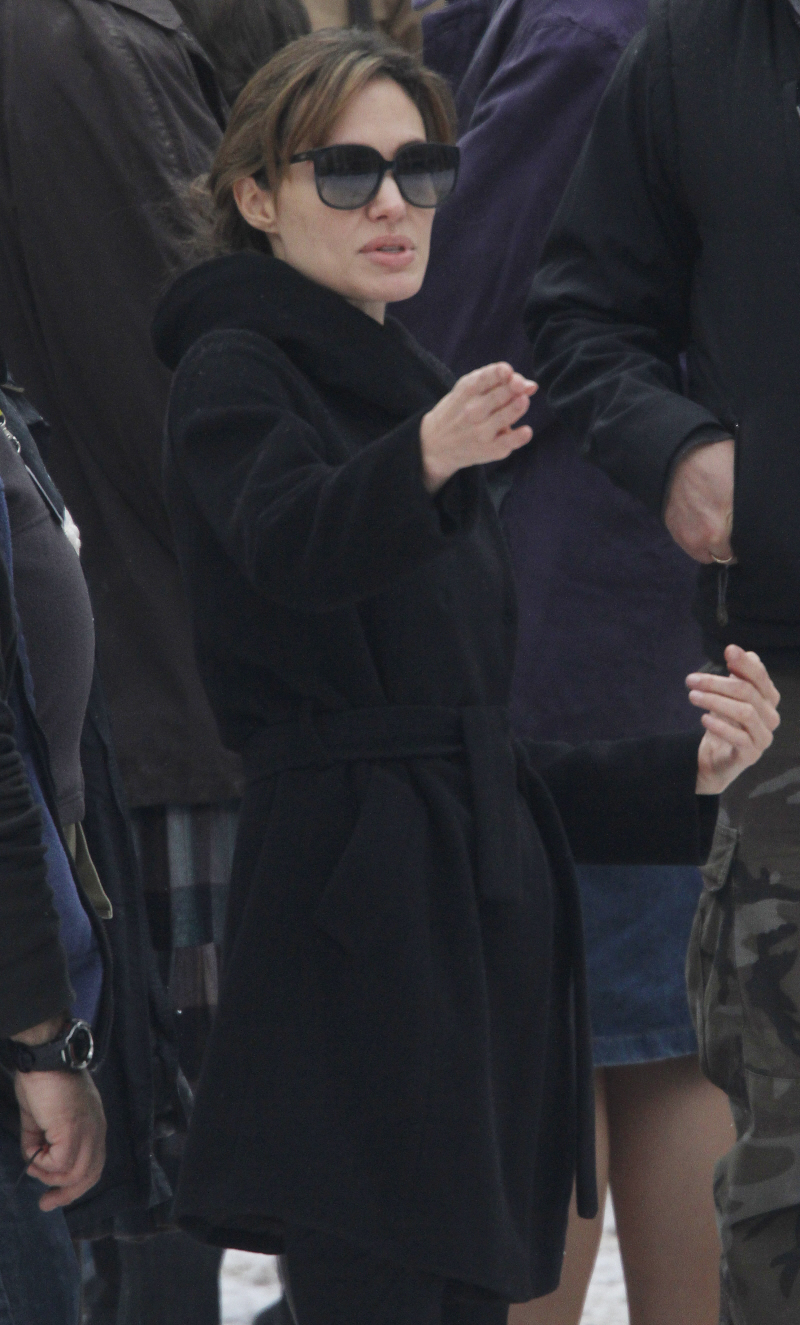 Pics courtesy of WENN.