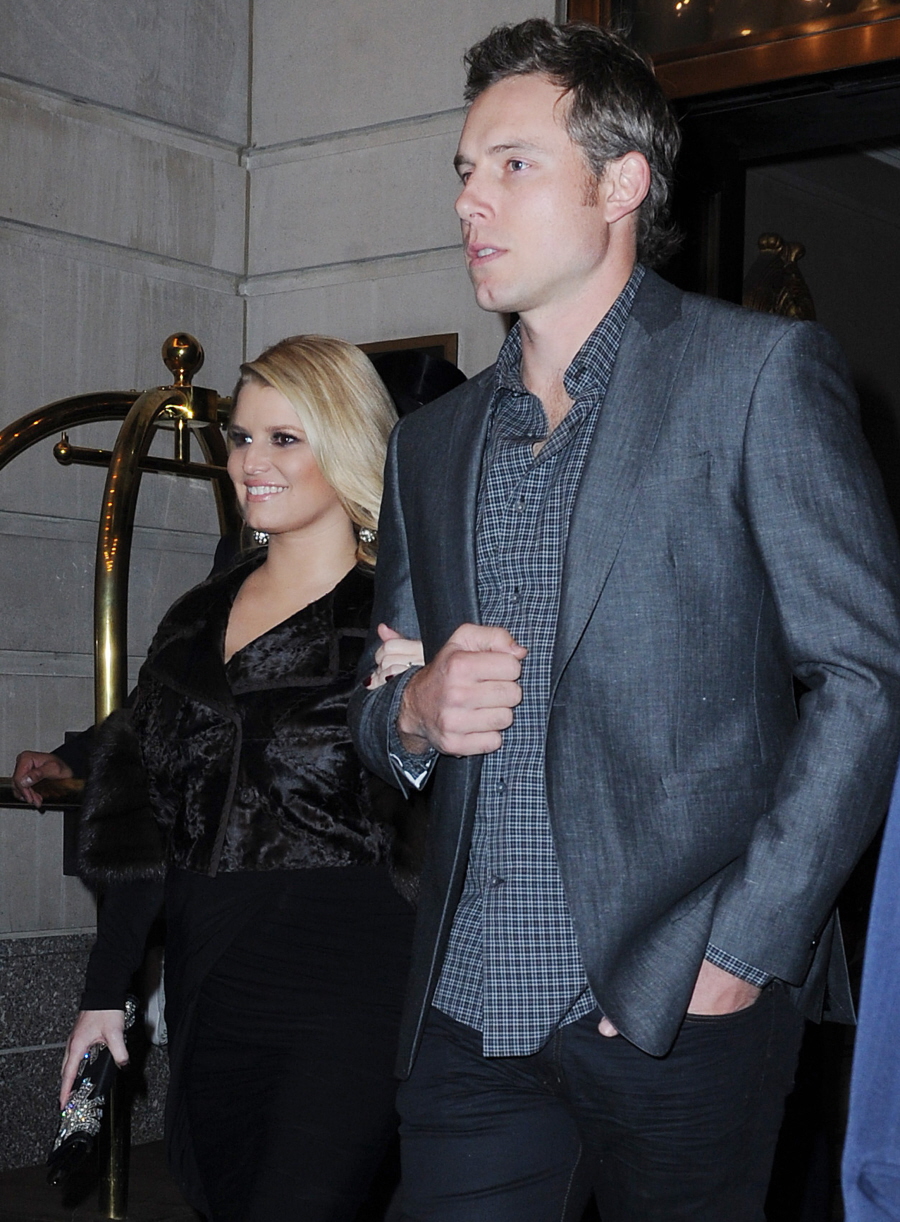 Even more Jessica Simpson stuff! I know, I know. But she's so easy to talk about and write about. Anyway, Jess was on Jimmy Fallon last night, and she said something that kind of amused me. According to Jess, Eric Johnson is the kind of dude who goes to see "healers". Hand. To. God. So, Eric went to see a "healer" and this dude told Eric that he needed to be healthier – that he needs to become a vegan. As you can imagine, Jessica in all of her Texan glory is struggling to understand what this mysterious "Tofurkey" is. Or, as Jess says, "It's gonna be jiggly and weird." Pot, kettle.
This Thanksgiving will be full of firsts for Jessica Simpson: her first with fiancé Eric Johnson, her first in New York, and her first with a tofu turkey.

"After getting out of the NFL, [Eric] went to this healer and is very healthy," Simpson, 30, told Jimmy Fallon of her vegan husband-to-be. "For Thanksgiving we have to make a Tofurkey! It doesn't sound right! It's gonna be jiggly and weird."

And while the singer, who just released her Christmas album, acknowledges that "when [Johnson] cooks vegan, it's good," she also admits that she comes from a very different background.

"I'm from Texas – I'd fry a steak," she laughed. "We eat all casseroles and giblets!"

Dietary preferences aside, Simpson said she's "very, very happy" in her relationship, and that Johnson proposed to her in the spot they met: her home.
[From People]
Poor Jess. I've known and loved vegans in my life, and I wouldn't wish a vegan Thanksgiving on anyone. The Tofurky is fine (not really), but what I would really miss is the ham. Sweet, delicious ham. Mmm…
By the way, these photos are of Jessica and Eric last night – I guess they were going out to dinner? I hate Jessica's puffy black jacket. It's very unflattering. And I still don't know why their body language is still so awkward. Why can't they just hold hands? Why does Eric have to crook his arm so it's like every day is Jessica's debutante ball?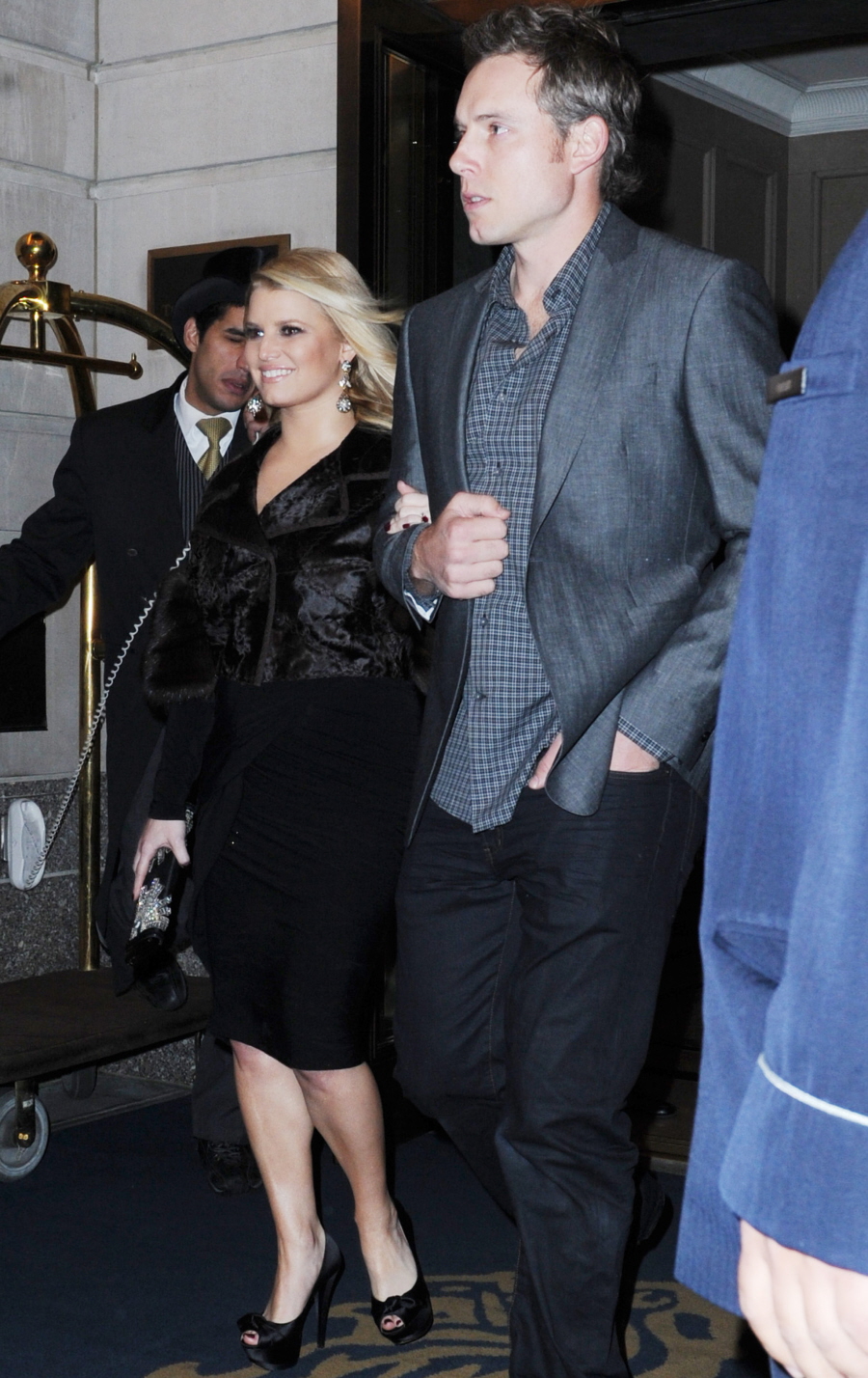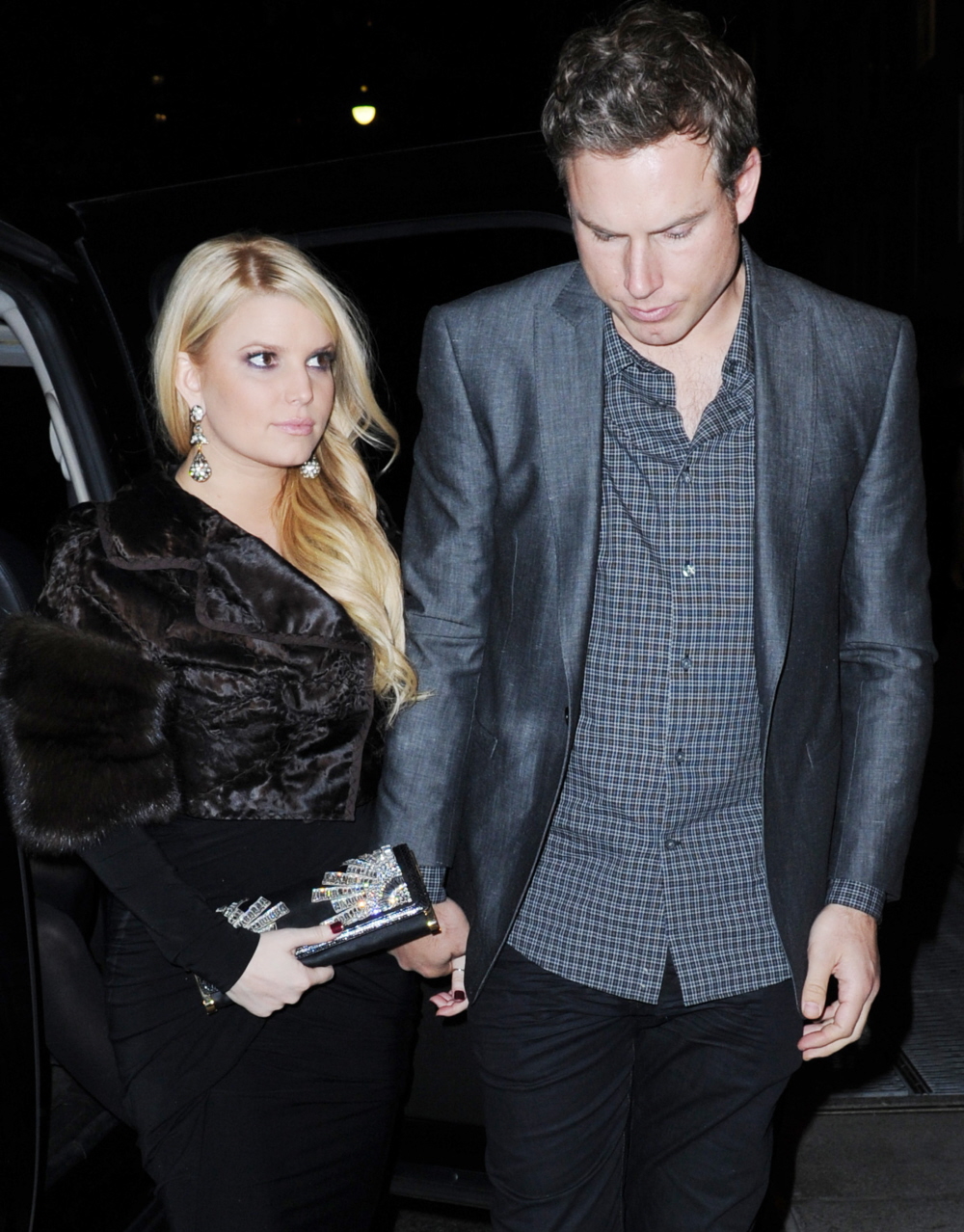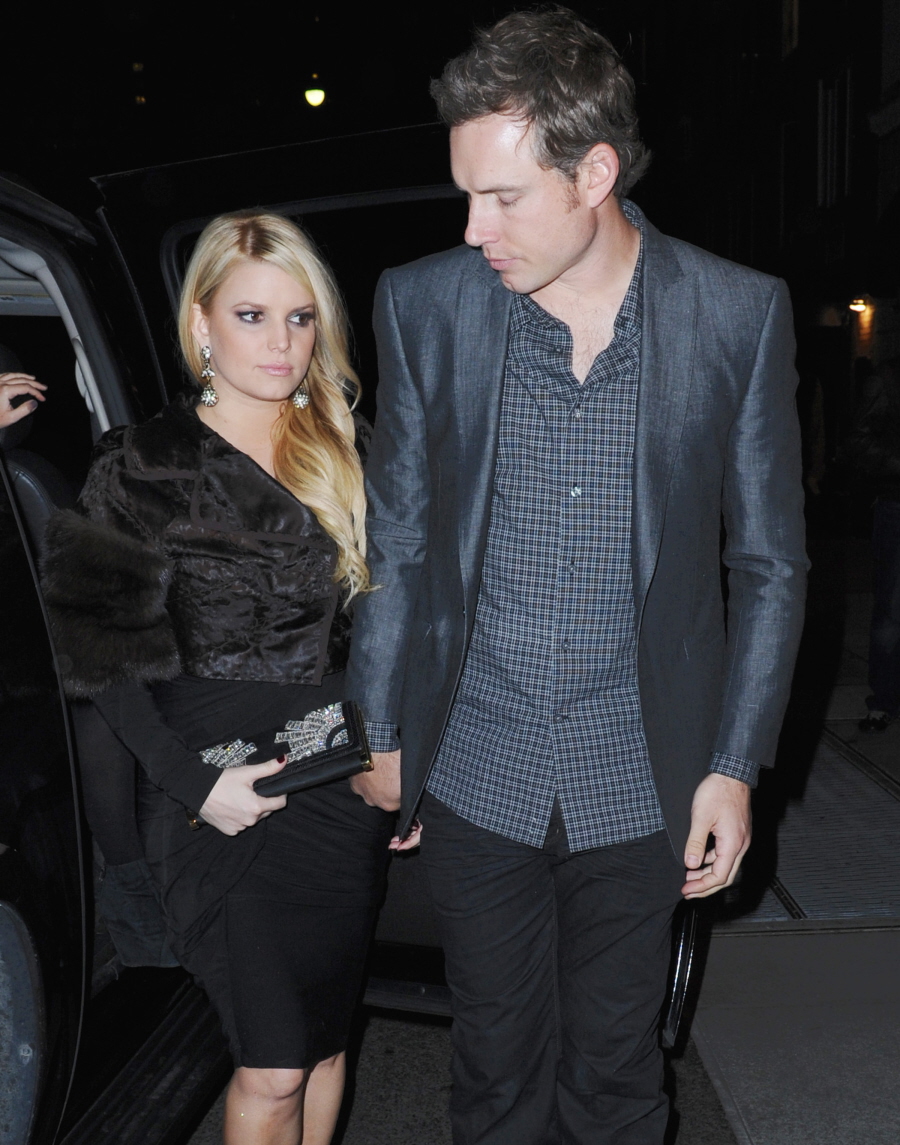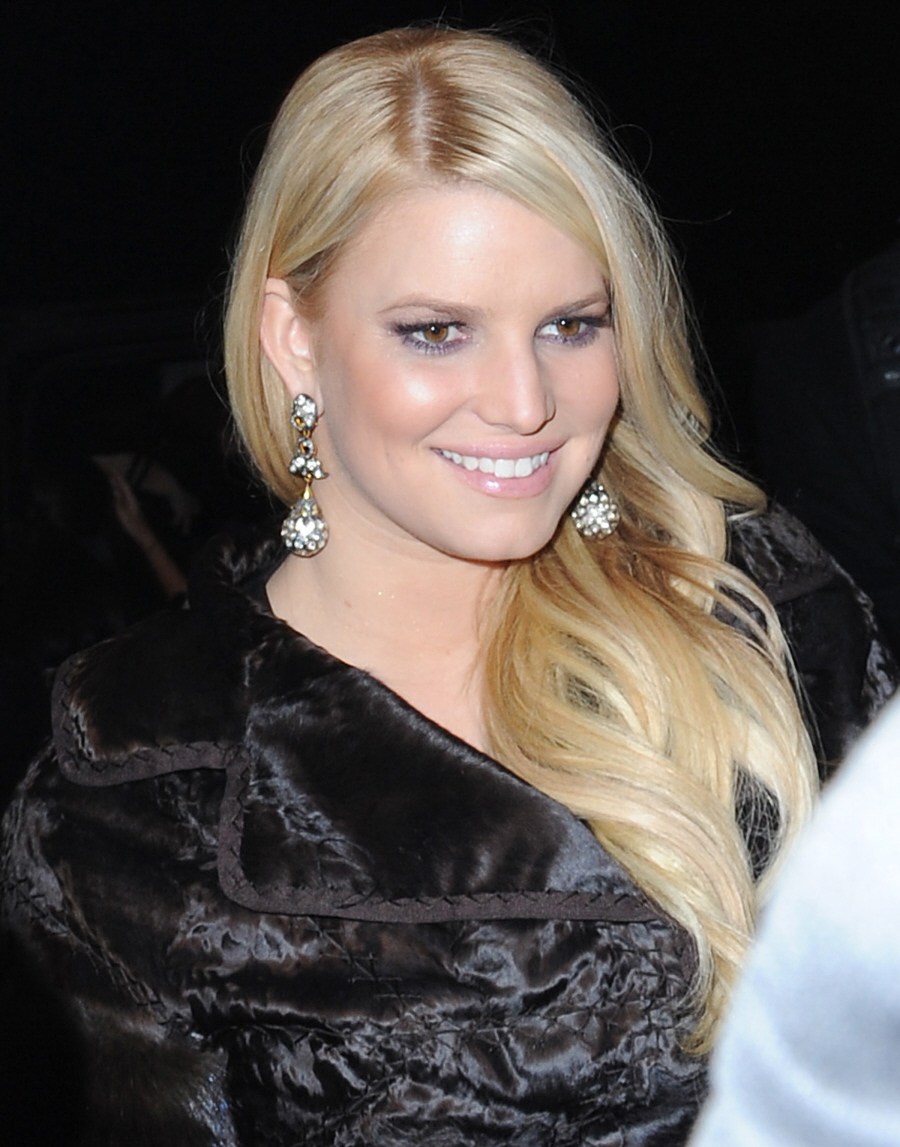 Photos courtesy of Fame.