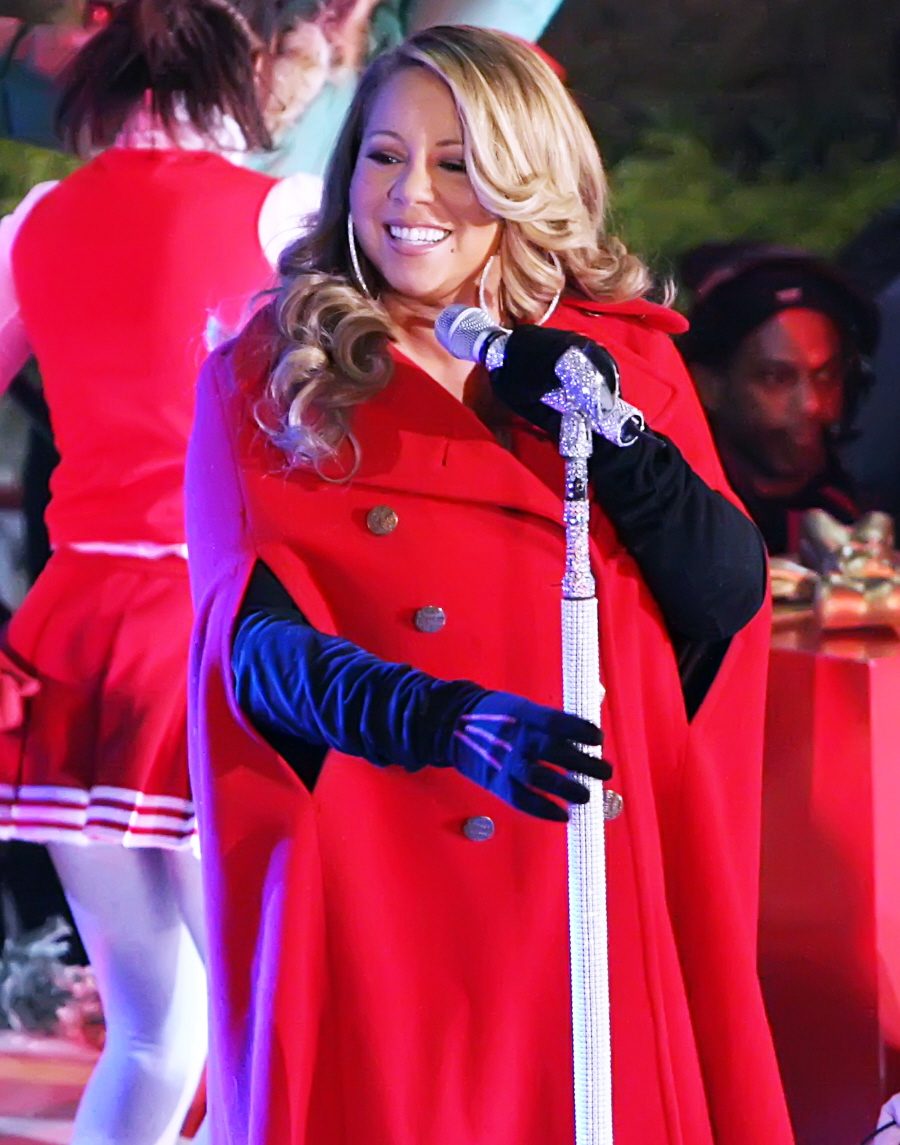 I think we put this in the links a few days ago, but it's worth noting again – Mariah Carey MAY have let it slip that she's expecting twins. She's being vague, and she wants everyone to speculate, of course. She's MARIAH. She's always the most important person, topic, etc. Anyway, Mariah was tweeting something about her pregnancy and her Christmas special (on NBC), and she wrote "I just hope that they don't turn out hating Christmas!" Oh, MIMI.
Are there two—or more?—mini-Mariah Careys on the way?

The 40-year-old singer, who recently announced that she and husband Nick Cannon are expecting, spoke with Radio Disney's Ernie D. to promote her new holiday CD, Merry Christmas II You, on Tuesday, and while explaining that she sings songs from her new album to her baby bump, Carey let slip wit an offhand statement that will no doubt launch 1,000 rumors: "I just hope that they don't turn out hating Christmas!"

"They"? Very interesting. Cannon, who normally is quite active on Twitter regarding personal matters, has been radio silent on the issue … likely holding any big reveals or denials for his own radio show.
[From Celebuzz]
It's perfectly possible that Mariah is expecting twins – I'm pretty certain that she got pregnant using some kind of fertility drugs or maybe even IVF, both of which can lead to multiples. Here's a thought: what if it's twin girls? How awesome and amazing would that be?