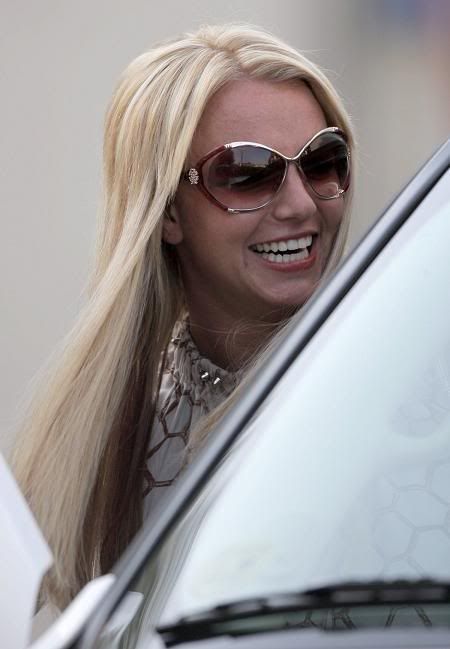 The Britney Spears Slow Comeback Tour continues. And in Britney's case, I think a slow, steady, gradual comeback really is best. Britney is going to be on Madonna's upcoming tour – but in a smaller, digital way. She's filming something – though no one will really say what – that's going to be shown at the concerts. And I think that's a pretty good baby step. She can't mess up anything that's pre-recorded. I assume.
Britney Spears will team up with Madonna – virtually – during the singer's upcoming Sticky & Sweet tour.

"Britney is going to film something for Madonna's show in the next week or so," Madonna's rep, Liz Rosenberg, tells PEOPLE.

As for details about what they will be doing – and where it will be filmed – Rosenberg says, "I don't know. It's a secret."

Contrary to published reports, Spears is not in New York to film the video segments, nor has she already shot anything.

Spears is not expected to perform with Madonna, whose tour kicks off in Wales next month. The U.S. leg of her tour starts Oct. 4 in East Rutherford, N.J.
[From People]
It sounds like Madonna is trying to help Britney out – but in a way that will still work with her perfectionist nature. Brit has really been looking good lately – and appears to be working on her appearance to get back into performing mode. Here she is looking happy (albeit displaying a bit of the bipolar joker grin) as she left a hair salon yesterday. Images thanks to WENN.