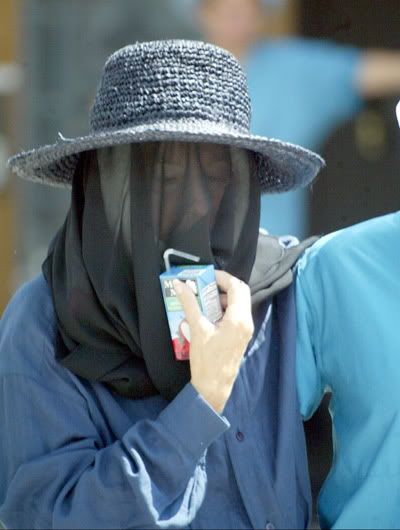 Barbra Streisand must have seen those terrible pictures of herself that came out recently, or maybe she just wants to spruce up for her latest concert comeback. Regardless she's seen outside a plastic surgeon's office clutching a juice box while covered in a black veil.
It will take more than surgery to fix Babs. Maybe she should call Madonna and get some tips on how to slim down while cashing in on tired old gimmicks to sell out concerts. Barbra desperately needs the help, her high-priced concert tickets aren't selling well and her longterm fans are pissed at paying big bucks for her last tour, which she claimed was her final one.
Pictures from Celebrity Mania and DListed.