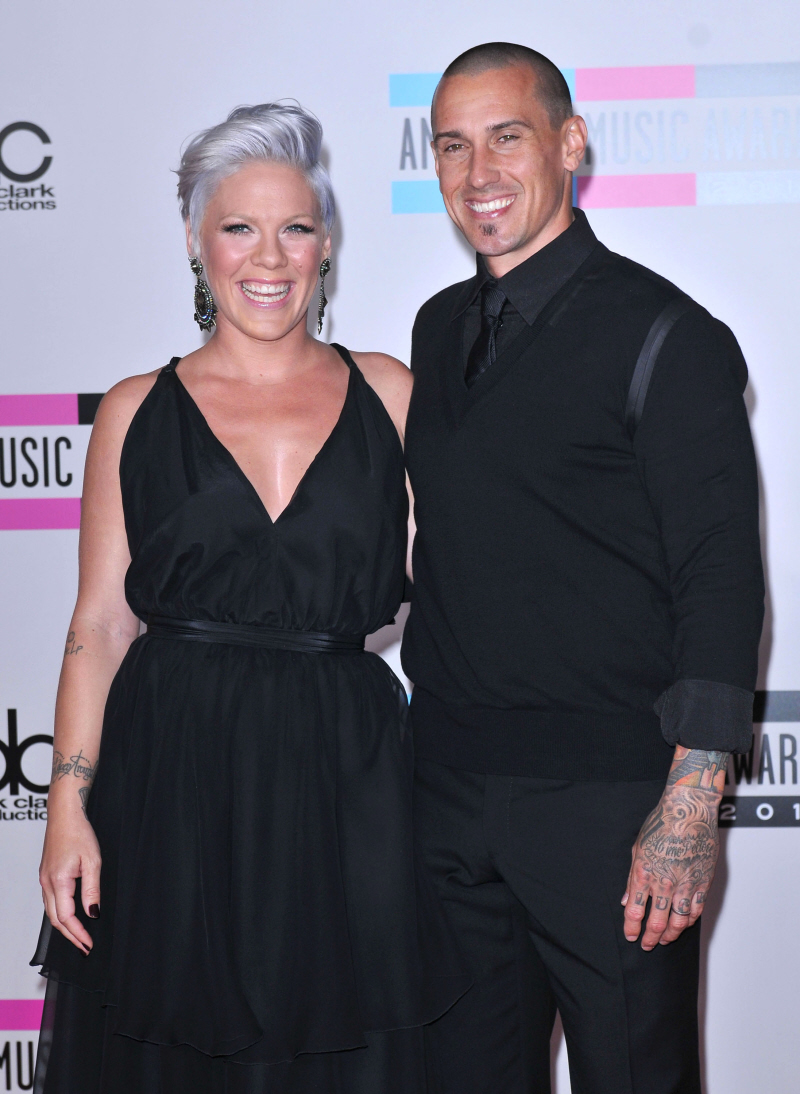 Pink is really excited about her pregnancy, you can just tell. She loves gushing about it, and unlike some pregnant celebrities who turn to weak platitudes to describe their happiness, Pink goes her own way. In a new interview with Access Hollywood, Pink talked about potential baby names. Her doctor already told her that she's likely carrying a girl, but Pink is already preparing boy names, I suppose in the hopes that karma won't kick her ass quite yet. However, if Pink and Carey Hart do have a boy, it's pretty likely that he'll be pleasantly messed up too – after all, Pink wants to name a future son after her favorite brand of whiskey:
Pink, who is a little more than three months pregnant, says she and husband Carey Hart are halfway there when it comes to naming their baby. If it's a boy, says the singer, their first child will be called Jameson.

"My dad's name is James, and my brother's name is Jason," Pink, 31, told Access Hollywood. "[Carey and I] are both Irish, Carey's middle name is Jason, [and] Jameson — we like whiskey. That's a no brainer."

There's just one problem: Their doctor believes they're expecting a girl. And, says Pink, finding the perfect name has been a struggle.

"We're all over the place," she says of the naming process. "I'm all about meaning, and Carey feels like he had a girl's hair cut and a girl's name, and he doesn't want kids to have a weird name. I have to get him on the boat for originality, so I'm working on him."

Even though she's chosen a boy's name that evokes a brand of whiskey, Pink says she's not tempted to drink alcohol at all — even if the doctor okays it.

"You know what? I thought I'd be like that – I couldn't even comprehend someone not wanting wine," the "Raise Your Glass" singer says. "But honestly, I just don't. I don't want anything bad."
[From People]
If I didn't have it in my head that she was naming a kid after whiskey, I would really love the name Jameson. It's rather sexy (when he's all grown up, of course). I approve. But I suspect Pink is going to have a girl… Captain Morgan, perhaps? Absolut Hart? Perhaps a daughter would just get the name of a cocktail: Mojito Moore-Hart? I kind of like that one.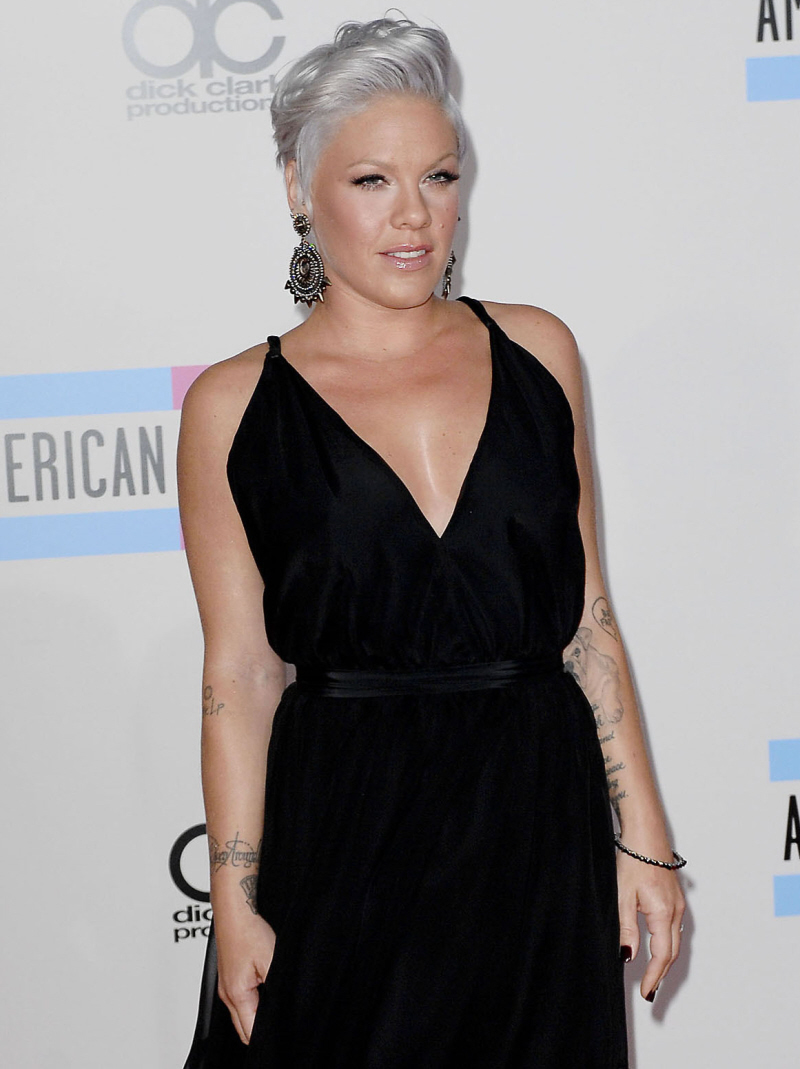 Photos courtesy of WENN.