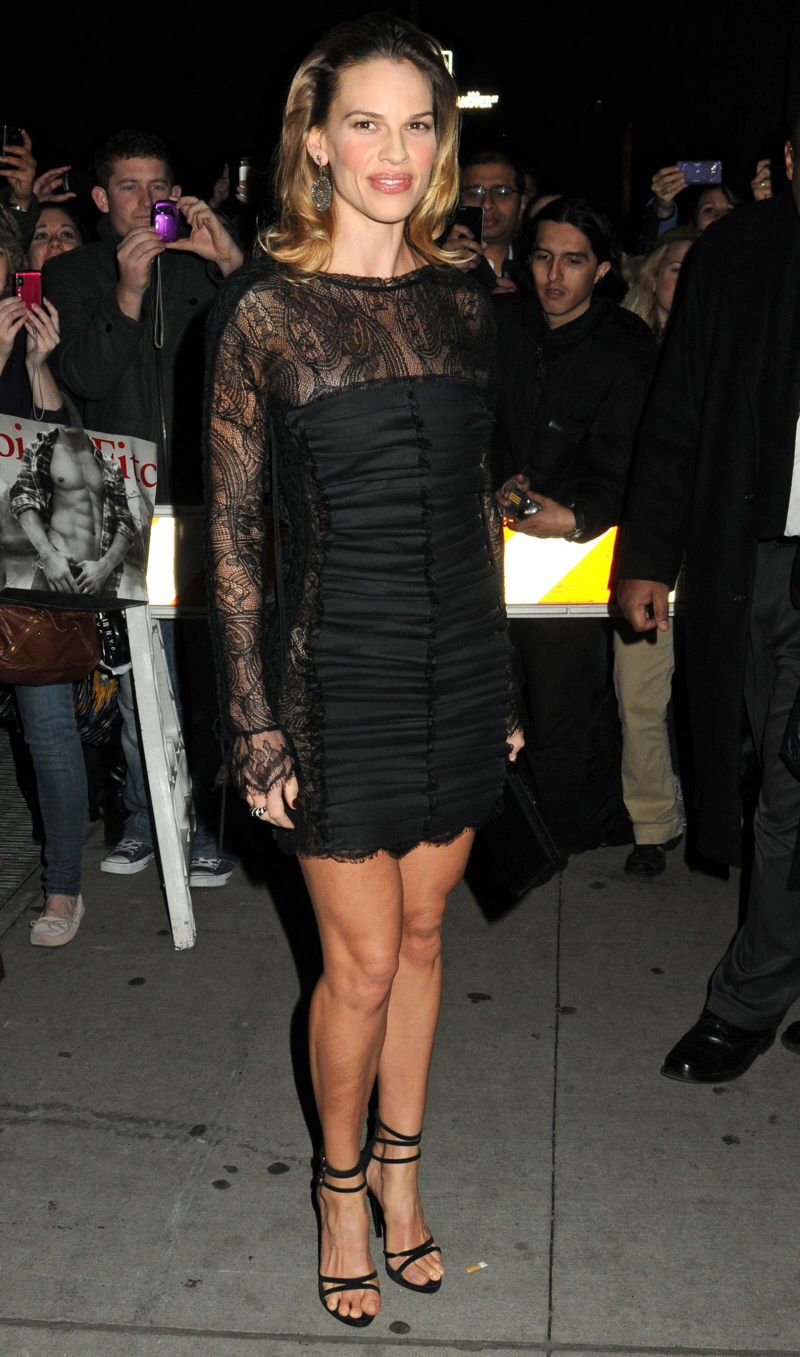 I guess awards season is officially open us, because last night the Gotham Awards were held, and today the Independent Spirit Award nominations are coming out. It will probably be just a matter of days until the Golden Globe nominations come out, so we're in the thick of it. Now, the Gotham Awards aren't really known as any kind of awards-harbinger – they mostly recognize independent films, and low-budget fare filmed in and around New York. If you'd like to read a decent summary of what went down at the Gothams, go here. Still, it was a pretty good night for fashion. First up: Hilary Swank, in Emilio Pucci. I don't really hate it – the dress looks nice on her figure, her hair is loose and her makeup is conservative. All in all, Hilary looks way better than she has in past red carpet appearances.
Next: everybody's girl-crush, Mila Kunis. Mila wore Oscar de la Renta, and she was my pick for best-dressed of the night. I love blue-black, and she pulls it off really well.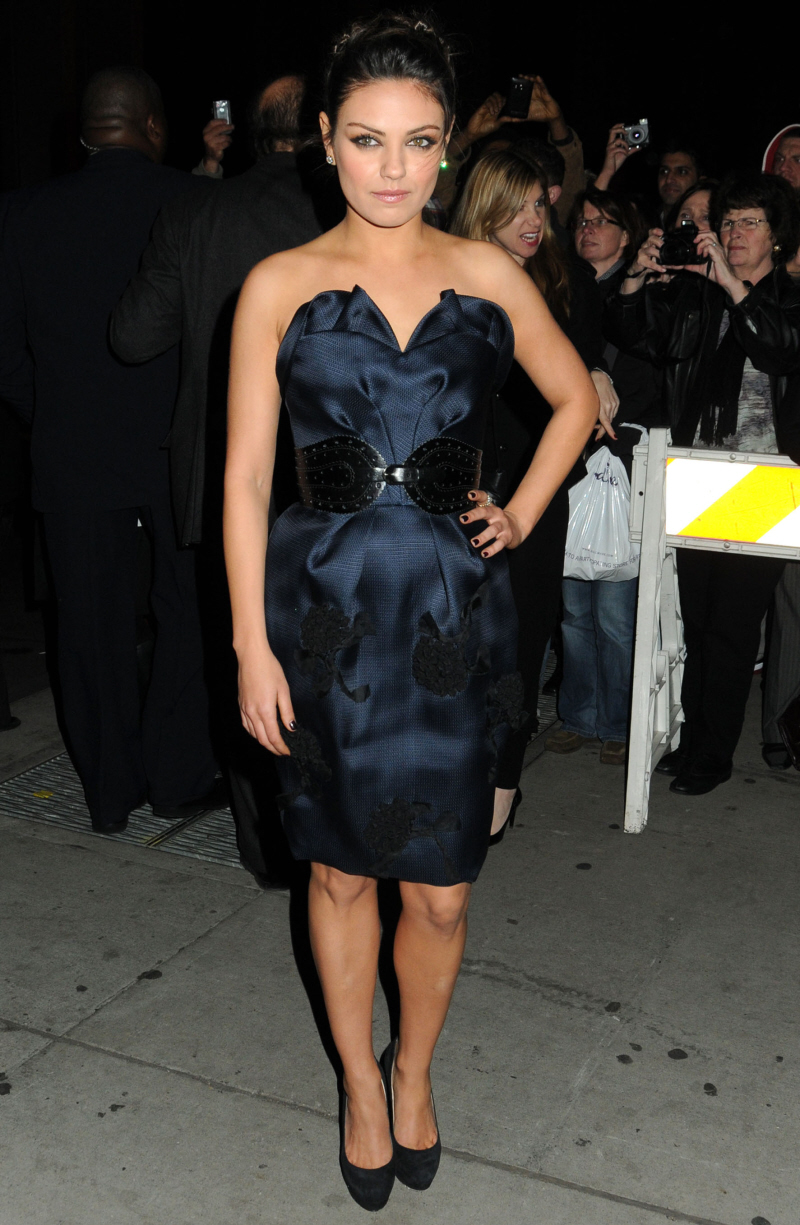 Julianne Moore wore Lanvin. Ugh. I mean, it's not hideous or anything, I just think she could do so much better.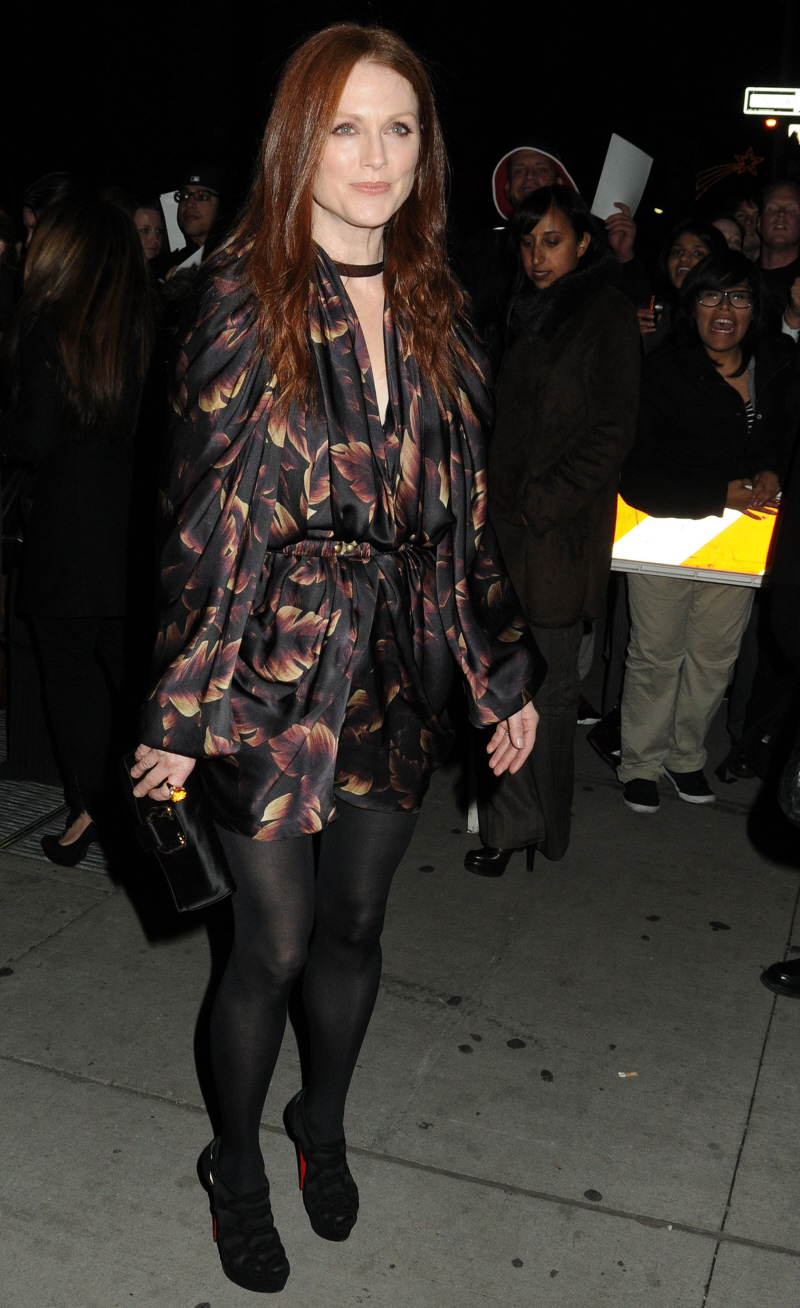 Leighton Meester in menswear-inspired Thom Browne… I actually don't hate this. You'd think it would look completely dumb, but it doesn't.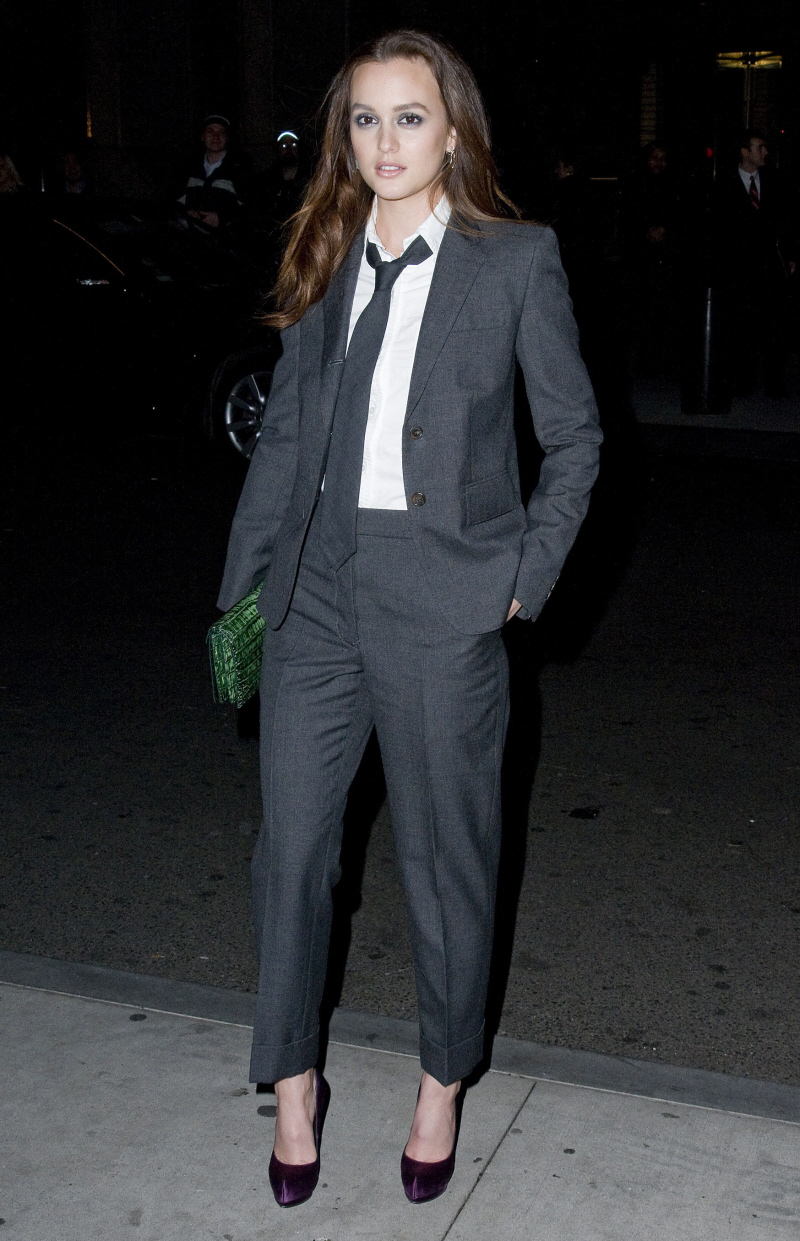 Natalie Portman in Lanvin for H&M…eh. She has a major case of bitch-face lately, and I feel like the dress is completely boring.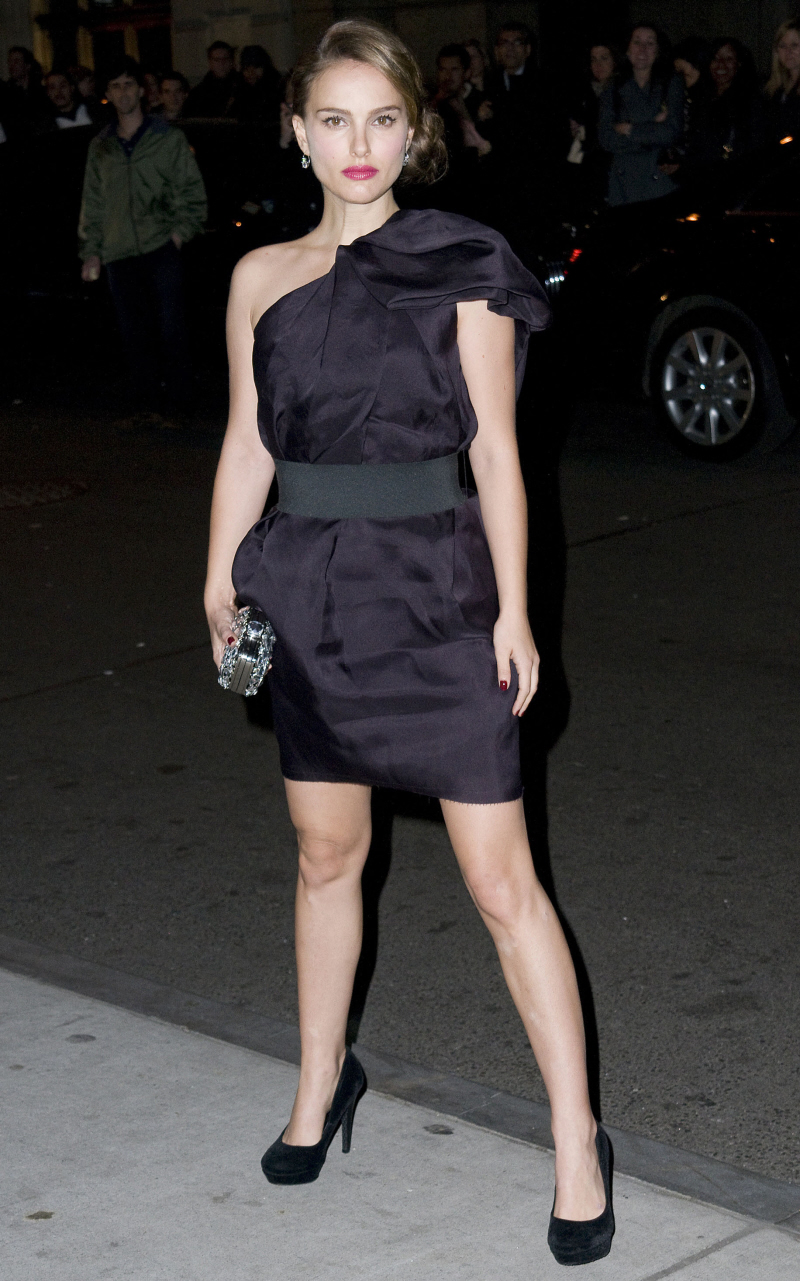 I also thought Winona Ryder's Dolce & Gabbana dress was boring too – it looks like something she wore to a recent premiere.
Oh, I forgot about Anne Hathaway. Maybe I wanted to forget about her. I don't care for this dress either.
And now for some man candy – my lovers Anthony Mackie, Vincent Cassel and Ethan Hawke were all there!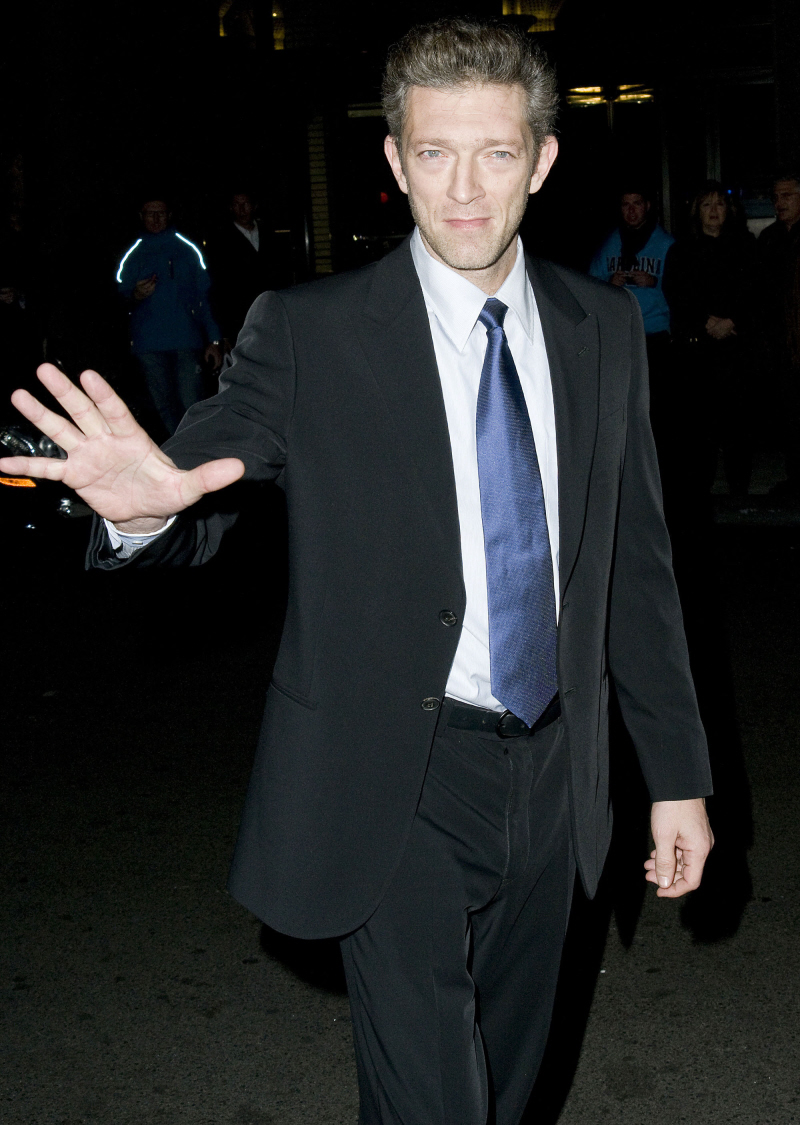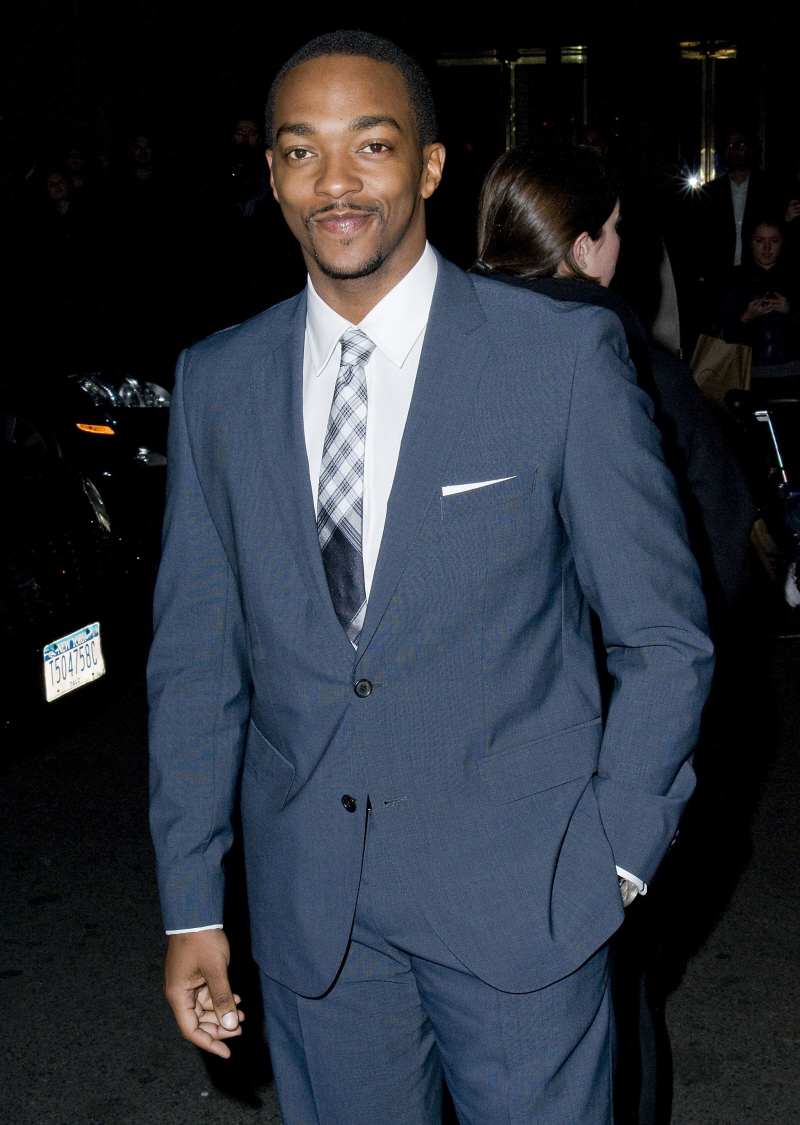 A little Paul Rudd and Mark Ruffalo to end it:
Photos courtesy of WENN.