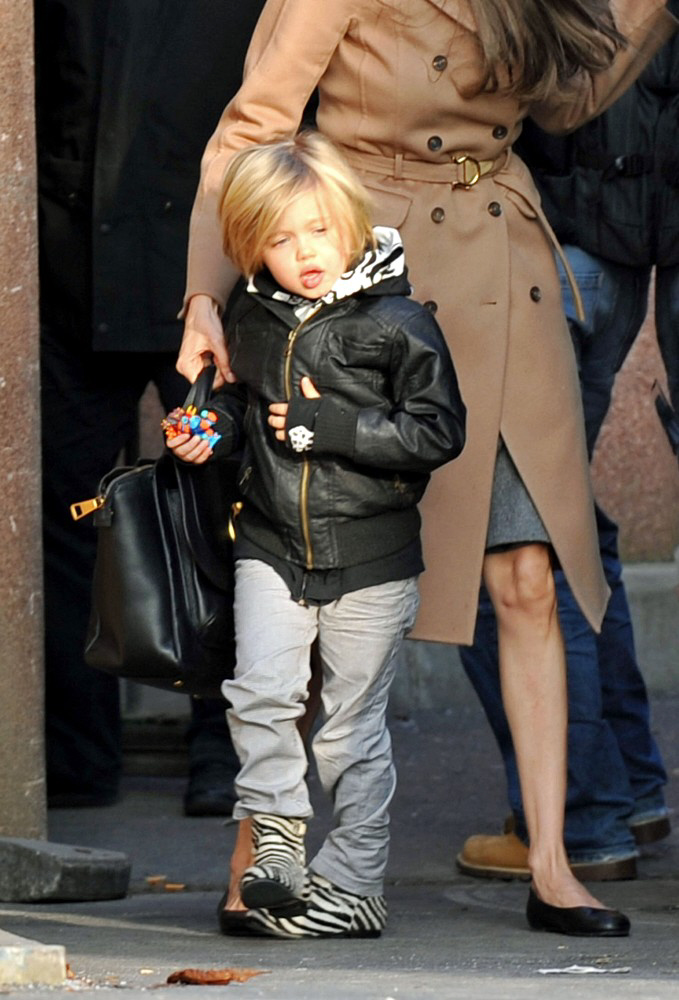 There has been a sighting of the Empress, and her lady-in-waiting Shiloh. This morning, Angelina took her two oldest girls to a Paris aquarium, which sounds like a really fun way to spend a morning. Maybe it's just me – I love aquariums. Sigh… anyway, the most notable thing about these photos, beyond the obligatory Empress Zahara worship, is that Shiloh is rocking her new zebra-print boots.
On Sunday, People Magazine had a story about Brad and Angelina taking the girls shopping, and the zebra-print boots were mentioned. I was under the impression is was some kind of Christmas-shopping excursion. Maybe it was, and maybe Brad and Angelina are the kind of parents who let their kids have their Christmas presents early. Or maybe Shiloh pitched a fit when she was told that she would have to wait to wear her snazzy zebra boots, and Angelina relented. I guess this means that story about Shiloh getting medieval knight costumes for herself and Knox is probably true as well.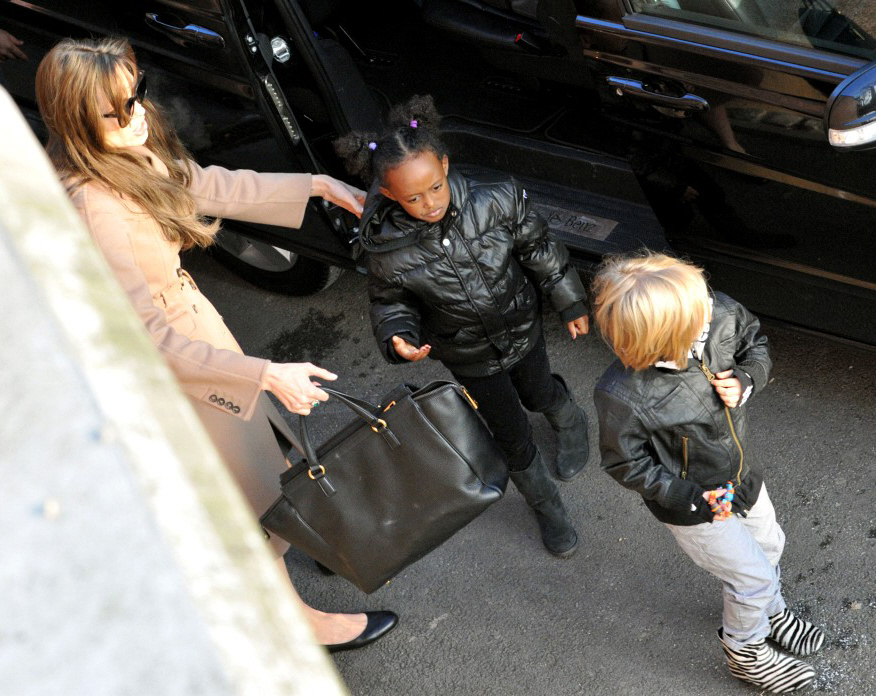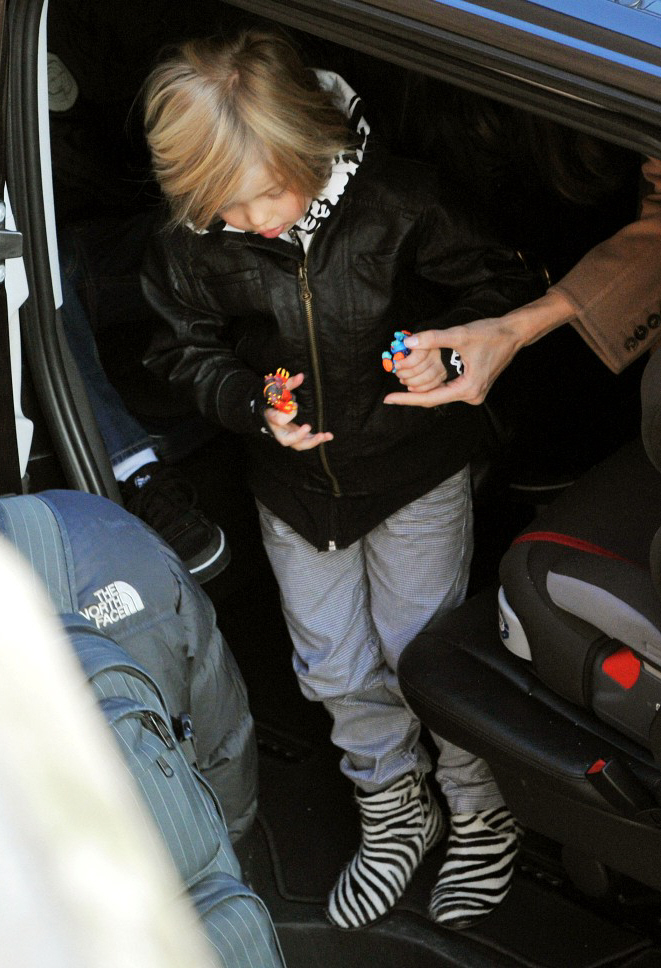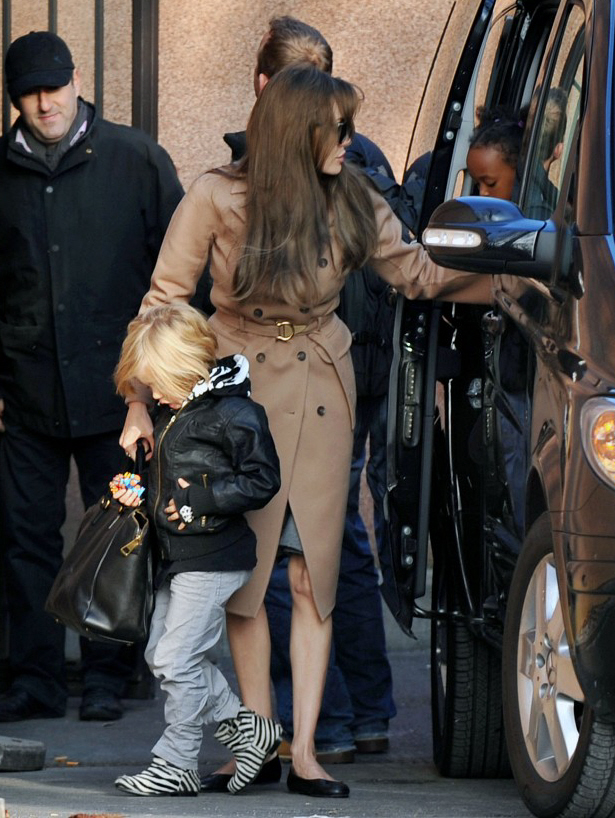 Photos courtesy of Bauer-Griffin.