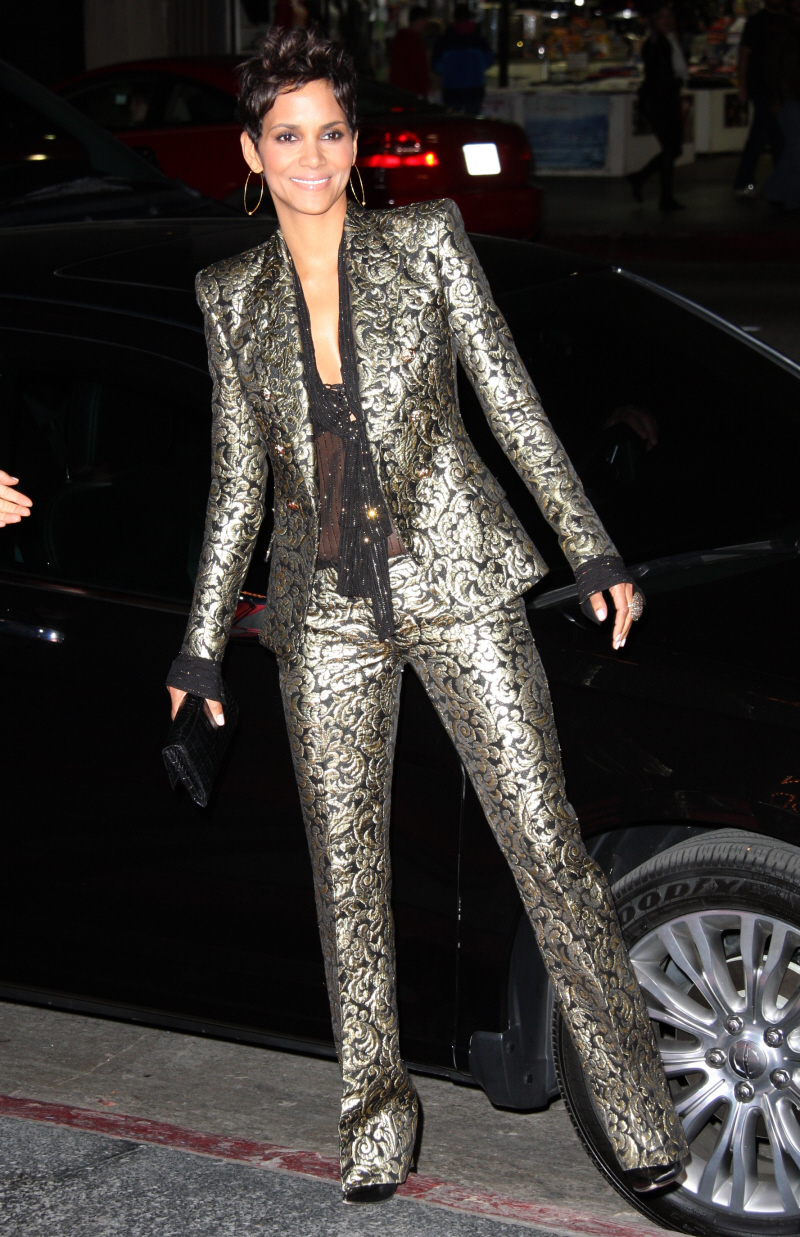 Here are new photos of Halle Berry at last night's premiere of Frankie & Alice, that dumb-looking movie where Halle plays a chick with split personalities – on a be-afro'd cage dancer, the other a old Southern lady who wedding crashes. You can see the trailer here – it looks rough. Rough as in "Halle could do so much better." Anyway, last night Halle didn't go for some goddess gown or simple strapless cocktail dress. Instead, she went for this Balmain monstrosity. It's a brocade suit – and the fabric is super-shiny black and gold. This looks like a shower curtain from a 1970s blaxploitation film. Something nice: beyond the fabric, I really like the cut of the pants. You can tell that Halle actually put some thought into this hideous suit, and that she probably got it tailored.
Halle brought along her French lover too – Olivier Martinez walked the red carpet solo. They've been together since at least the end of August, which means they just hit their three month mark. They both look tired and happy – endless French sex can do that. Olivier looks kind of worn down, right? Halle must be a demanding lover.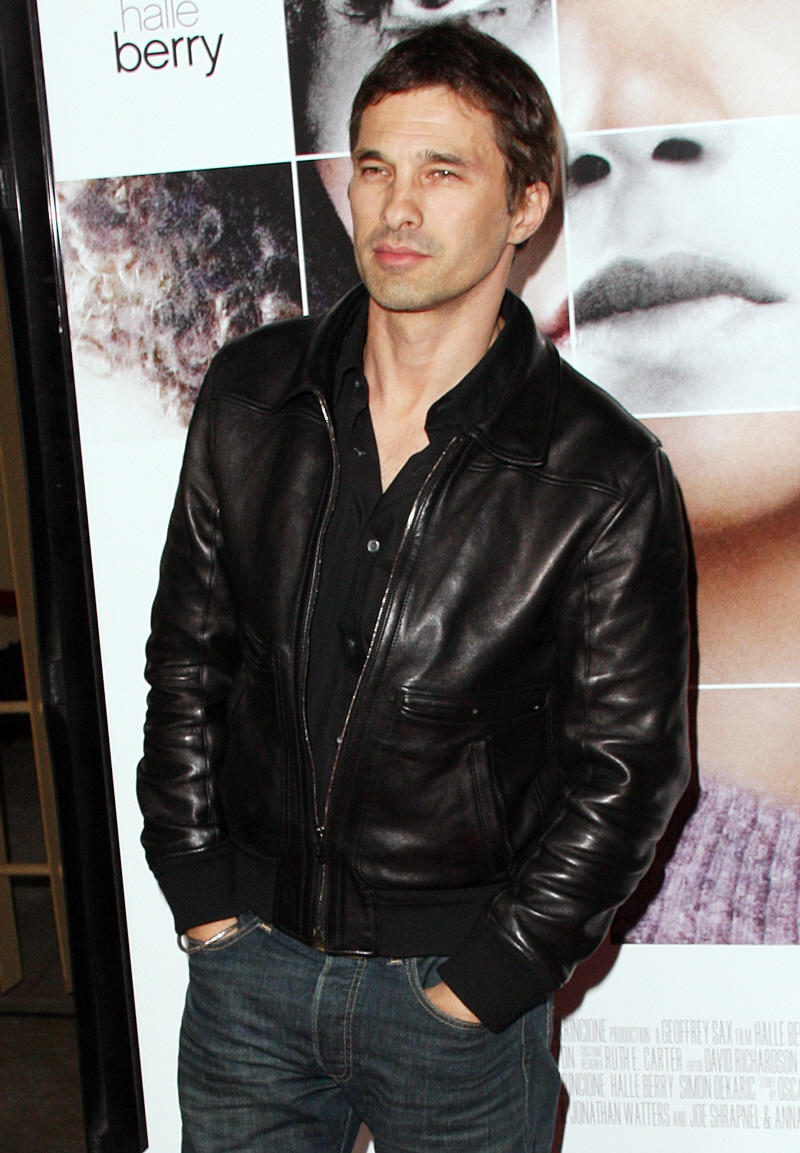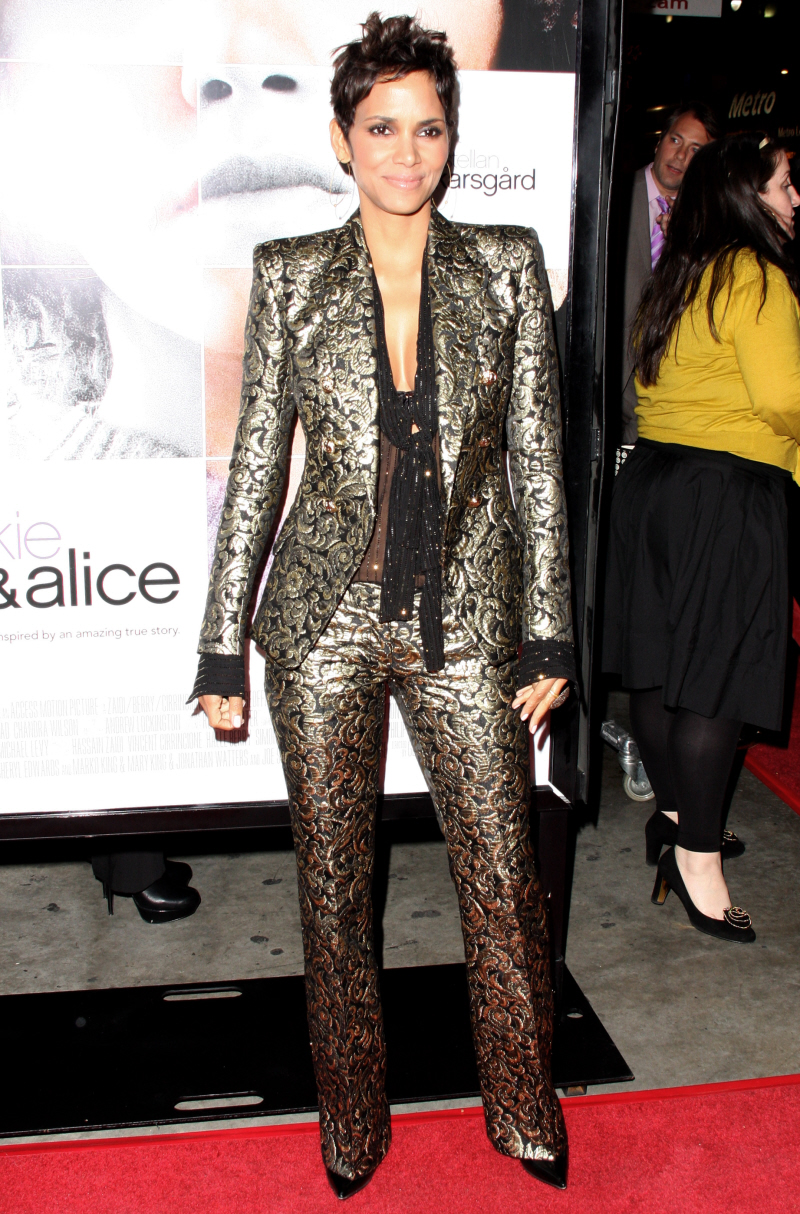 Photos courtesy of WENN.