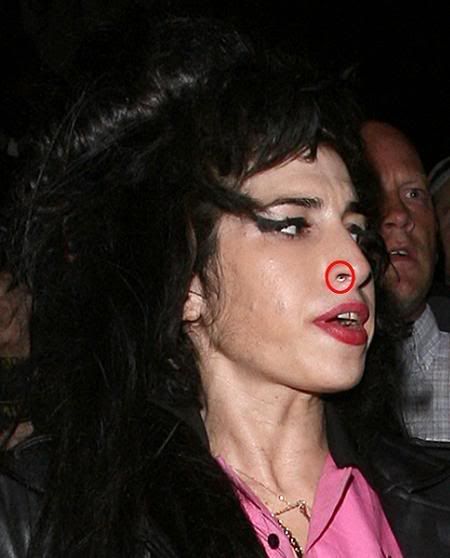 Everyone's got a tale or two about a bad neighbor. The longer you live somewhere, the greater the odds you're going to have some sort of feud going on. But imagine your next door neighbor is a notorious drug addict. With mental health issues. They're probably going to make your life a living hell. Or imagine you've got a celebrity living down the street. All the press and drama… it'd be a nightmare.
Unfortunately for a bunch of people living in North London, they've got both, in the form of Amy Winehouse. Her neighbors are said to be tired of the constant drama she courts, and are doing their best to get her evicted from her rented home.
Local residents have made a sting of complaints to their local council to get Amy evicted from her rented £700,000 North London flat. One neighbour told Britain's Daily Mirror newspaper: "She's nothing but trouble and every night she is partying. If she's not inviting friends around to live it up she's starting fights. I've already filmed some of the trouble Amy has caused on my video camera and I'll be handing it over to the council to have a look at. Hopefully something can be done." If the council deems Amy to be causing too much of a disturbance, her landlord could be forced to throw her out.
[From Welt.de]
My first thought was, "Why in the world is Amy Winehouse still renting?" But I guess she has bigger issues to deal with than poor real estate decisions. Or maybe she's snorted her earnings away, who knows.
The Daily Mail has an article and photos of Amy being caught with a "mystery substance" up her nose again. The only mystery here is why she's not in jail for it. Sure it's allergy season – but I've got to say, that doesn't look like a puddle of Flonase that's accumulated. Make sure to scroll down and view the Daily Mail's picture of tiny Amy hiding behind this giant flattened box of Budweiser. All you can see is a bit of beehive and some skinny legs. And if she's not careful, Amy's going to end up living inside that box. But at least she knows she'd fit.
Here's Amy leaving her gig at the Monarch pub last night, with a lampshade and a cardboard box to cover her face. Header image of the classic "mystery substance." Images thanks to WENN.