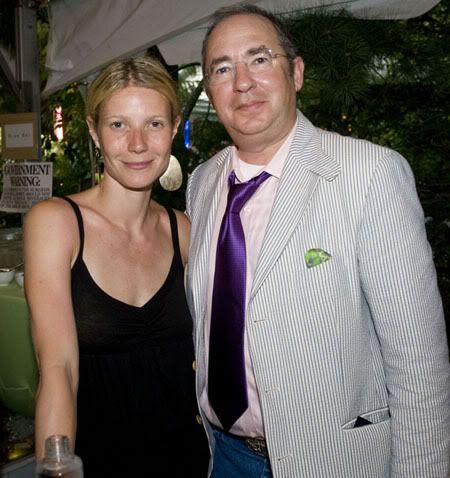 Gwyneth Paltrow attended a charity event in the Hamptons wearing her hair back in a haphazard ponytail and without any makeup. She looks completely normal and like an everyday person. The Daily Mail has some close-ups and she looks like the chick that teaches yoga at the gym.
It takes nerve to go out without makeup when you're famous – even if you're just going to the store. You never know when you're going to get papped. Gwyneth once went to one of Stella McCartney's parties without makeup and later said she didn't expect to get photographed at all.
I'm one of those people that usually wears at least mascara, eyeliner and some of that mineral powder foundation – I love that stuff – even if I'm dropping my son off at school. I've gone to the store without makeup of course, but I prefer not to. When I was single you wouldn't catch me out without my face done but things change once you're a busy mom.
Would you go to even a casual party without makeup or really doing your hair? Maybe she was at a friend's house sunning by the pool and someone convinced her to go. She deserves credit for just going with it and not hiding from photos at all.
Gwyneth Paltrow is shown on 7/13/08 with director Barry Sonnenfeld at the Great Chefs' Dinner benefit at Nick and Toni's Restaurant in East Hampton, New York. Credit: Gordon Grant/Splash News. For comparison she's shown at the launch of an Estee Lauder fragrance with Elizabeth Hurley on 7/9/08. Credit: Patricia Schlein/WENN. I'm not a fan of the way she does her eye makeup and maybe she's better off without it.