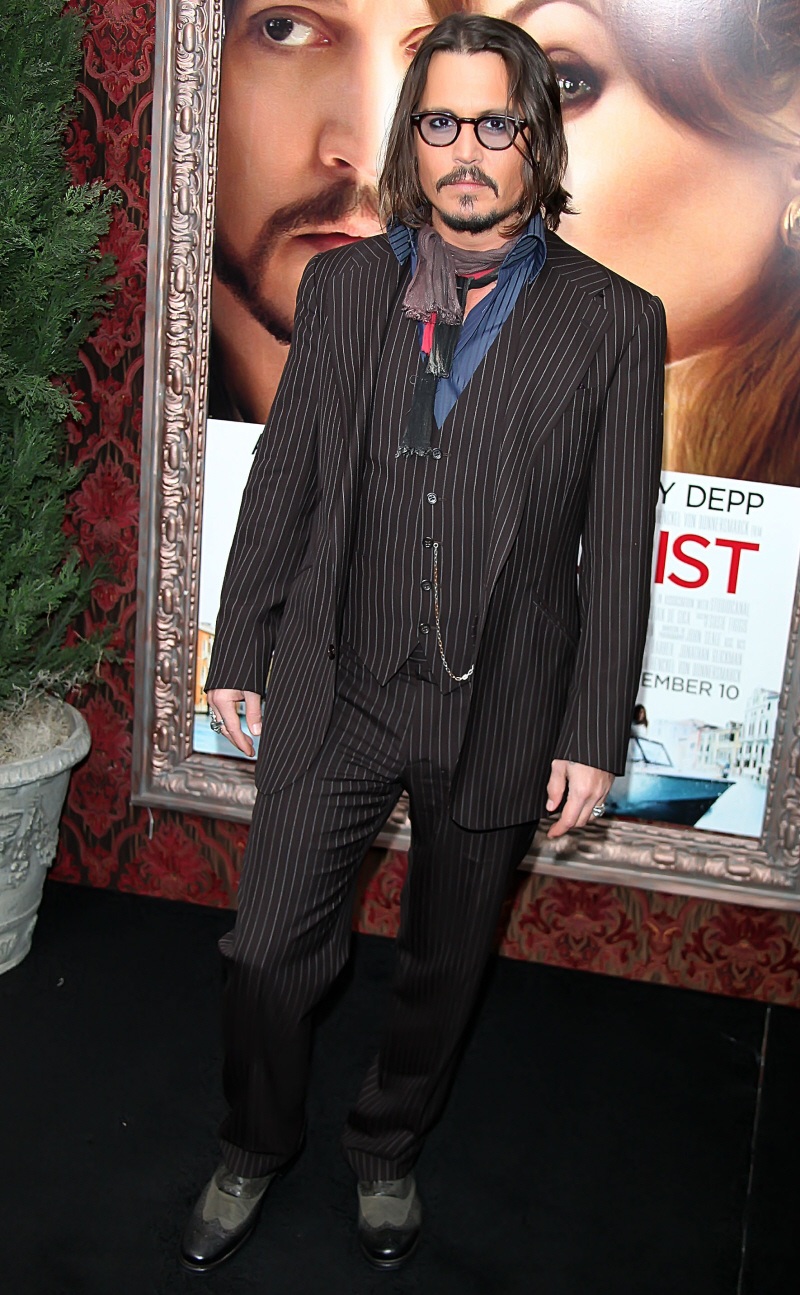 And now for Part II of our coverage of last night's premiere of The Tourist. I had been hoping that all of Jolie's hot male costars would show up for the premiere, and indeed, most of them did. Johnny Depp, the lead jointly with Jolie, flew solo for the event – God knows where Vanessa Paradis was. I'm pretty sure Depp is still filming the fourth Pirates of the Caribbean film in London, so this was likely just a day trip for him – that's all he could be spared. It looks like that Jack Sparrow eye makeup is really hard to wash off, right? Yeah… I think Depp looks kind of mangy here, but I will allow the possibility that his hair and styling looks so bad because this was a hurried trip.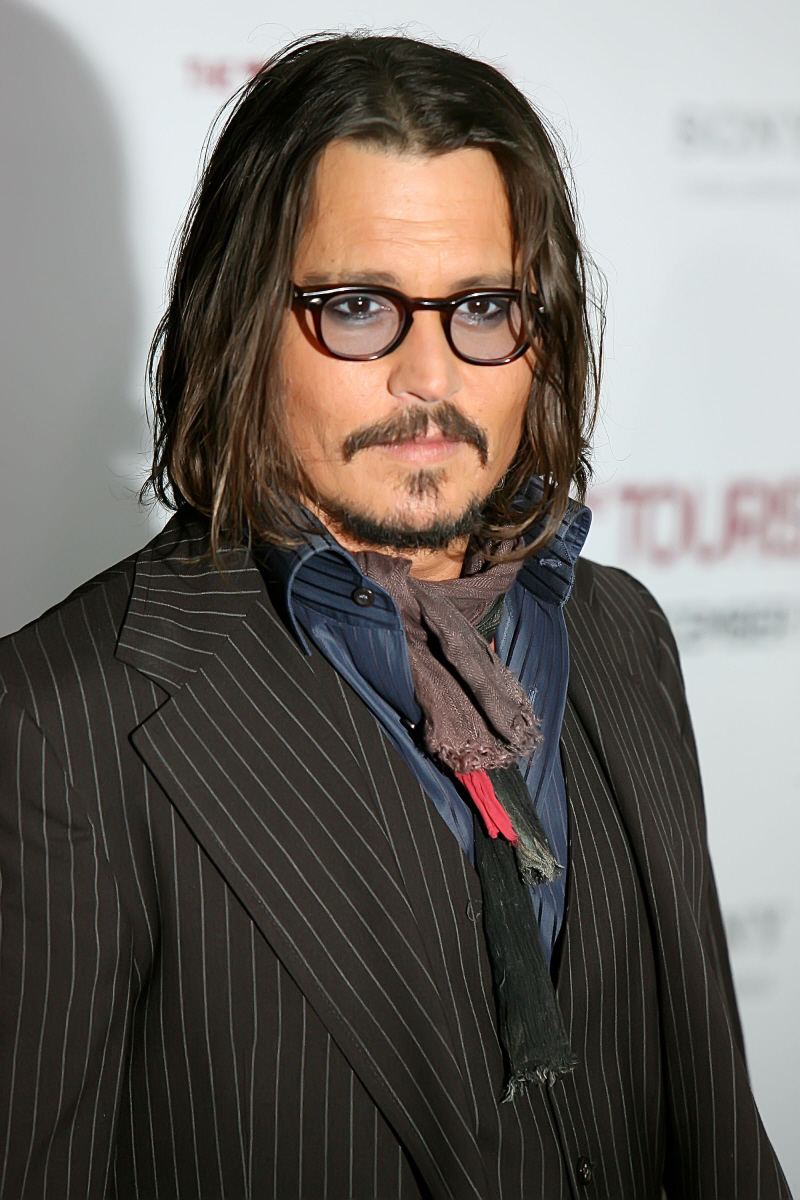 Interesting side note: the two leads, Depp and Jolie, did not pose for photos together on the red carpet. At all. No chummy-but-professional awkward arms-on-back pose, no kissy-face for the cameras. It's weird.
Anyway, you know who I just can't get enough of? Paul Bettany. He's grown out his hair and… DAMN, this man is FINE. Paul plays the government dude trying to track Angelina Jolie's character, I think. It's the kind of supporting part Paul usually gets, but now that he's stirring up my lady bits, I'm hoping he takes another stab at lead roles. He's really, really handsome here. Oh, and his beautiful wife Jennifer Connelly looks good too – she's wearing Balenciaga. Eh on the dress, but she looks good – she's gained some weight after looking painfully thin for a while.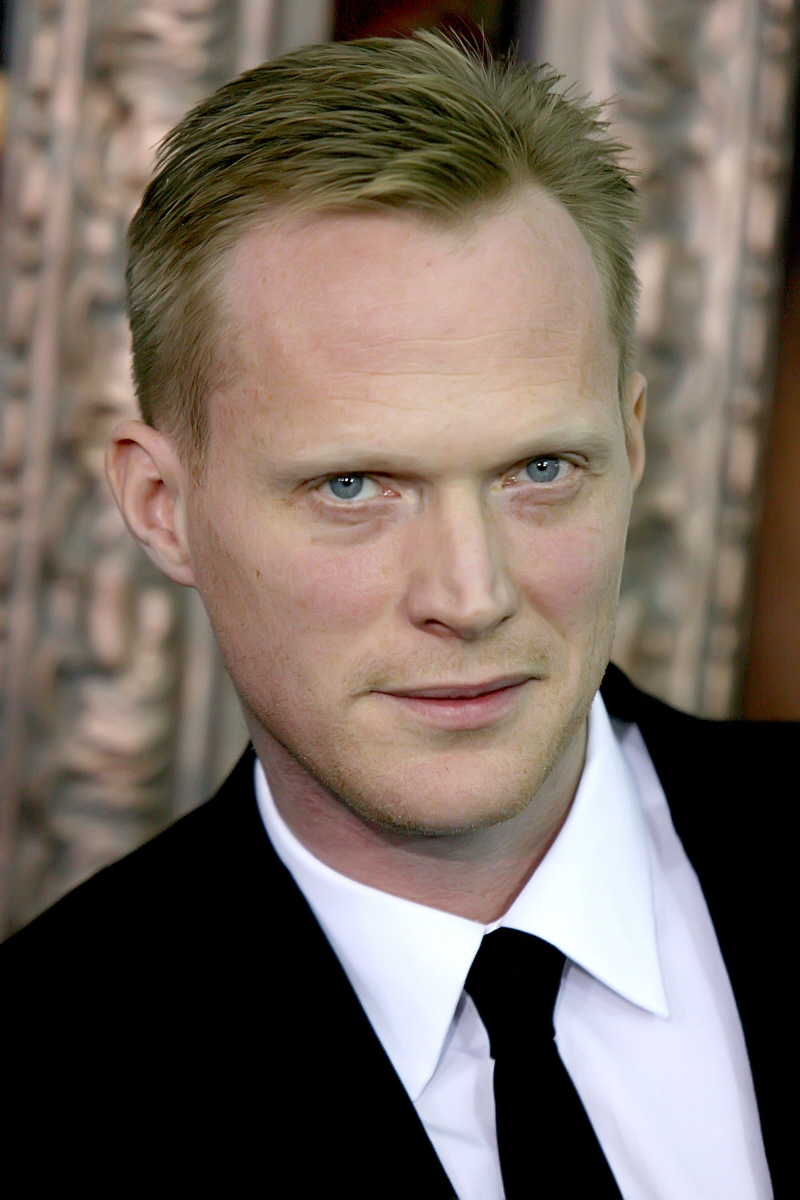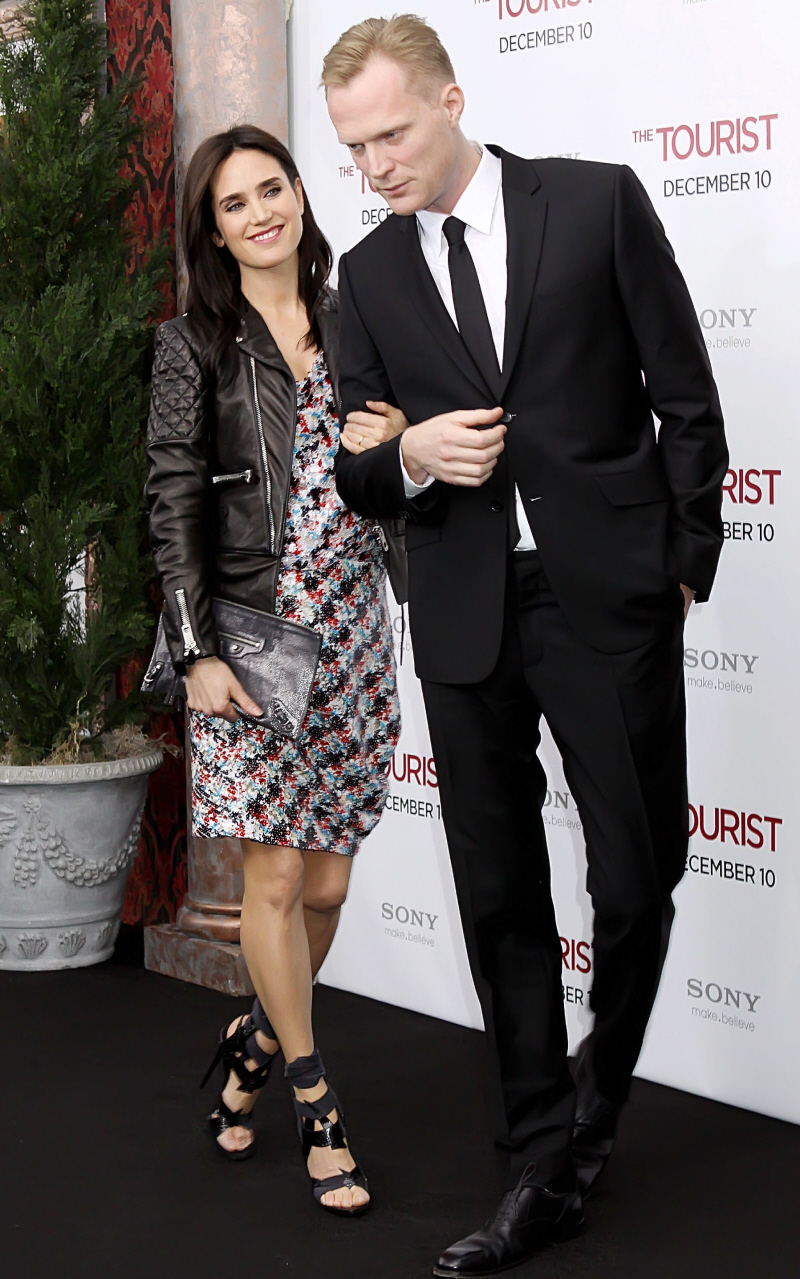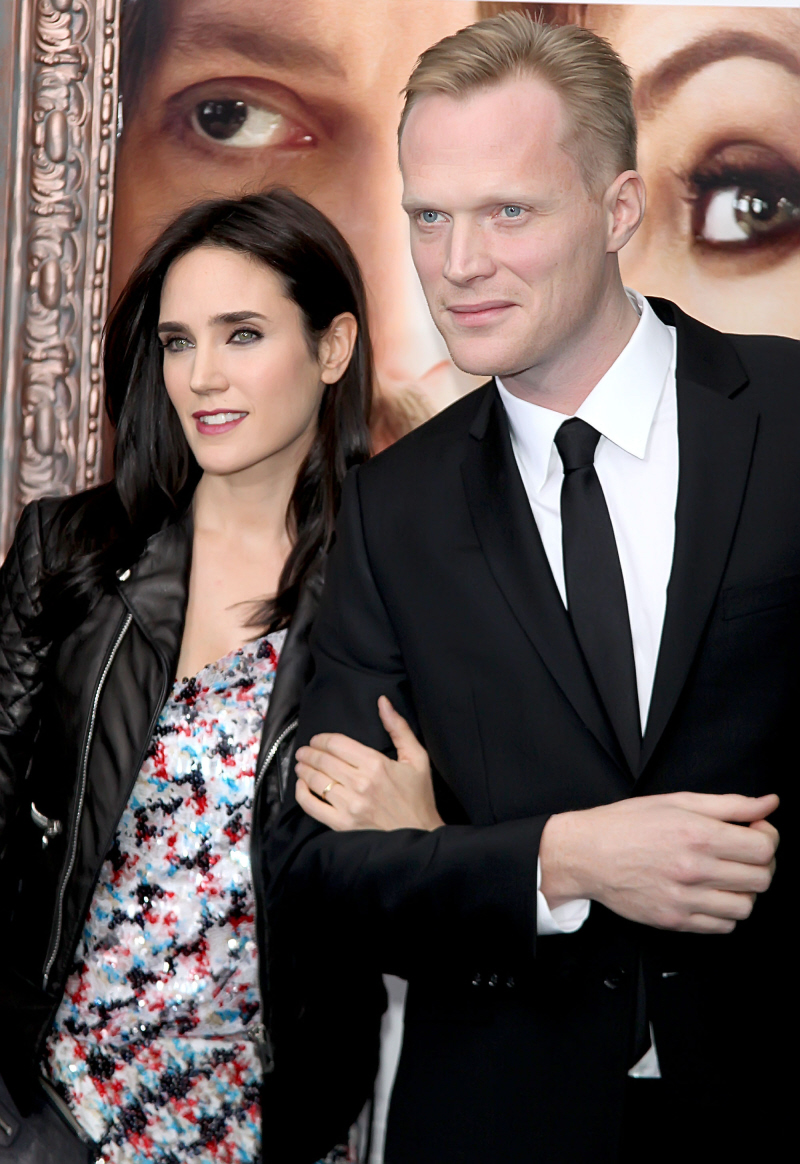 I know you bitches like Rufus Sewell… we get a lot of requests for him for HGF. I think he often comes across as rather smarmy, but yes, he is an attractive man. He looks really good here too.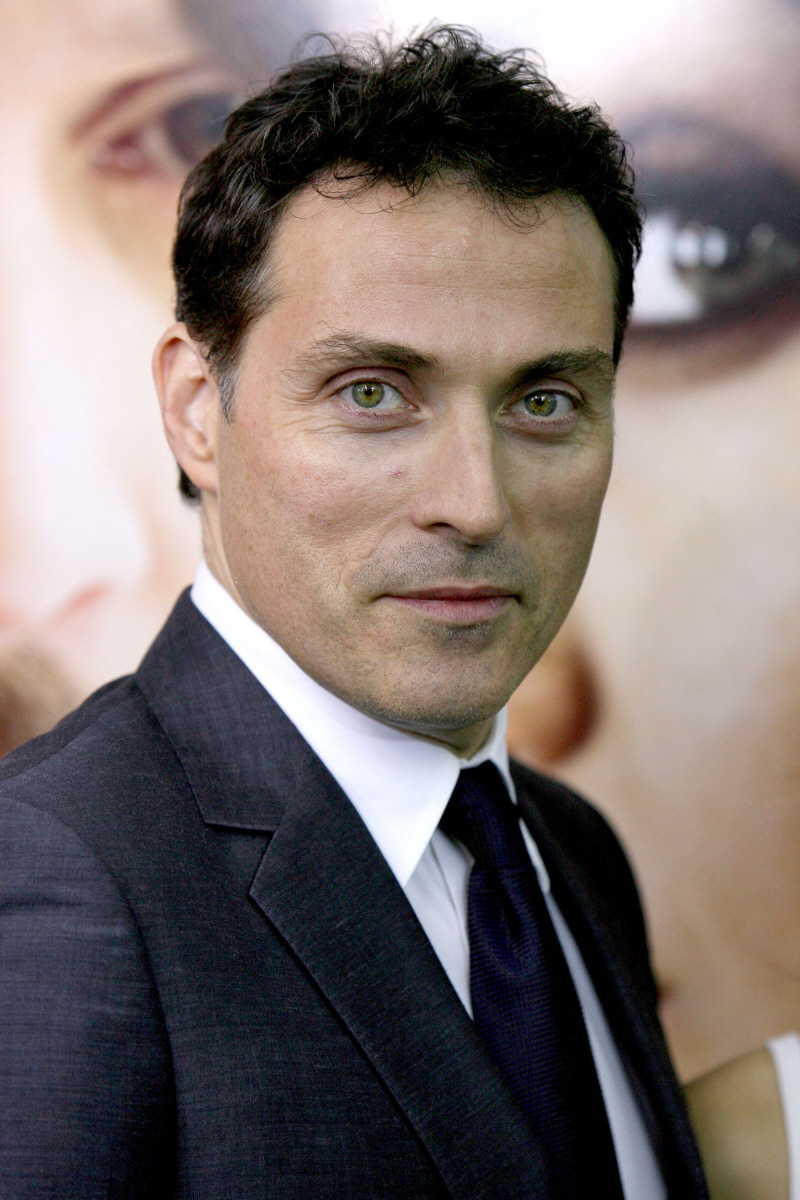 And Brooke Shields, for some reason. She's not in the movie, I guess she just wanted to see it.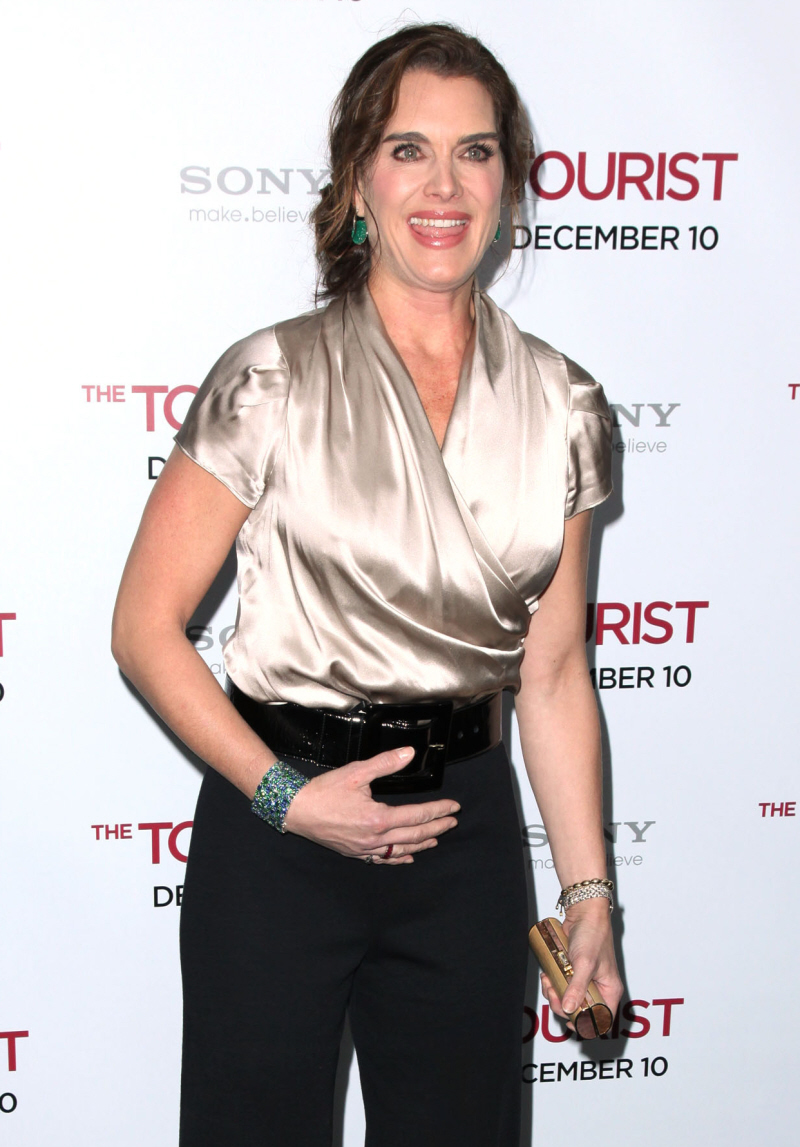 Photos courtesy of WENN.