On Monday, the news of the sudden split between comedians Jimmy Kimmel and Sarah Silverman was a big surprise to most. But new rumors are swirling that Jimmy already had a new love interest in the form of his show's head writer, Molly McNearny. Molly started her career at the show as an assistant writer, and appeared in a couple skits with Jimmy and others. Now, the young blond has been promoted to head writer–and may be dating her boss on the sly.
Jimmy Kimmel, low-rated late nite host and our bestest bud in the whole wide world, has broken up with his longtime girlfriend, comedienne Sarah Silverman. And now we're told by an anonymous tipster that he has already taken up with a new lady. And not just any lady. Her name is Molly McNearney (Holly Johnson's just a character she played in a skit) and she's been promoted all the way (with one stop in between) from assistant to head writer for Jimmy Kimmel Live! by the sex problem-having former Man Show (ugh) host.
I'd like to believe this isn't true. The fact that it's Gawker, and they obviously have an ax to grind with Kimmel, who dissed them while guest hosting the Larry King show, make this news suspect. However, it's no secret that Jimmy messed around on his first wife, and he does seem to be attracted to funny women he works with. He met Sarah when they worked together on "Crank Yankers." It's not totally out of the realm of possibilities that he would become interested in a pretty young writer on his show.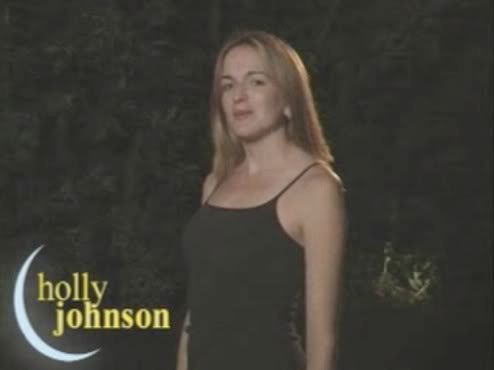 Jimmy Kimmel is shown at "Taste For A Cure" on 6/21/08. Credit: Jody Cortes / WENN. Jimmy Kimmel's potential girlfriend is shown in a screenshot from the show, thanks to Gawker.