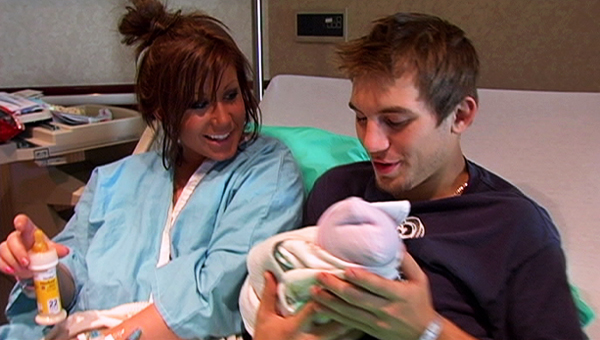 If you've ever seen Teen Mom, you know that it in no way glorifies teen parenthood. Those young moms and dads are struggling, and despite the rumors that MTV pays them around $60,000 a season, (which MTV refuses to comment on) many of them are shown relying on government assistance to get by. The young women on the show, as much as their lives are put under the microscope, do get famous in their way. The money they earn from appearances and from the show probably does help them to make a much better life than they could afford just barely out of high school or dropping out. According to Popeater's Rob Schuter, teen girls are becoming pregnant just to audition for MTV shows "16 and Pregnant" and "Teen Mom." I really hope this is speculation and isn't true at all, but it sounds likely: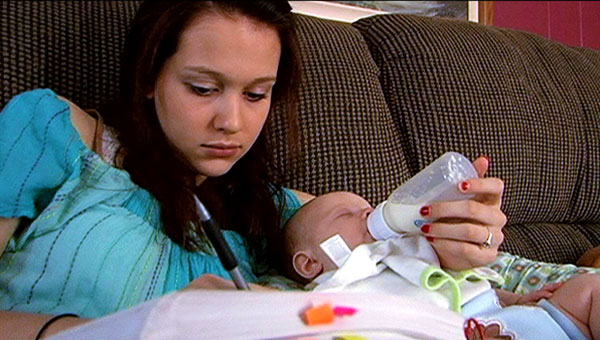 Now that 'Teen Mom' cast members like Amber Portwood are in their twenties, MTV is looking for a new crop of teenage girls to keep its monster hits 'Teen Mom' and '16 and Pregnant' alive, and [surprise!] industry insiders tell me young ladies are so eager to be on reality TV that they are actually getting pregnant just to score an audition. OK, not much of a surprise. Simply take a spin around the various Internet forums filled with young girls inquiring about what's required to score a role.

"This is yet another example of the desperation of fame," Matt Titus, a relationship expert from TheLoveConsultants.com, tells me. "The sad state of reality television has created a lowbrow vehicle for untainted train wreck personalities to display their private lives. Getting pregnant to be famous is like eating as many cockroaches as possible in a one minute period."

(Didn't they do that on 'Survivor'?)

Casting any reality show right is essential to whether it is a hit or not. Networks spend top dollar auditioning throughout the country to make sure they get the right mix. However, what makes 'Teen Mom' and '16 and Pregnant' both so difficult to cast is that, thankfully, the "talent pool" of potential stars that are both pregnant and teenagers is relatively small.

Mommy expert Beth Feldman, creator of RoleMommy.com, says it would be "horrifying" if teens are actually getting pregnant for a TV show. "Becoming a parent is a responsibility that no one should take lightly, and for a teenager to think that a pregnancy could lead to instant fame and fortune is absurd. Parenting is a lifetime commitment and teens have there own lives ahead of them. Let them grow up before they take the responsibility of caring for another human being."
[From Popeater]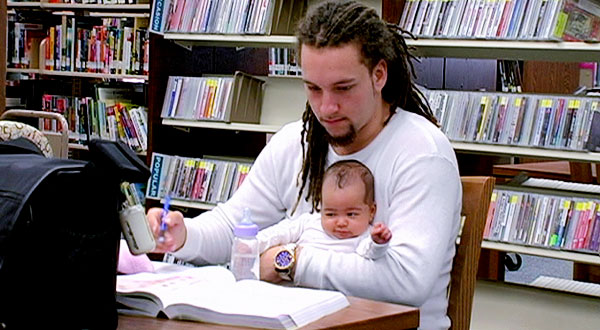 If this is true, it's not like MTV is going to pull the plug on these shows to discourage any girls from becoming moms before they're ready. Teen Mom and 16 and Pregnant are a big ratings draw for the network that once was known for showcasing music. We have women pulling each other's hair out, pooping in public and getting extreme plastic surgery in a bid to be famous. What's bringing another life into the world and being completely unprepared to raise a child compared to all that? That said, it's not like teen pregnancy wasn't a problem before MTV came around.
Teen Mom 2 is currently filming, with teens featured in the last season of 16 and Pregnant.