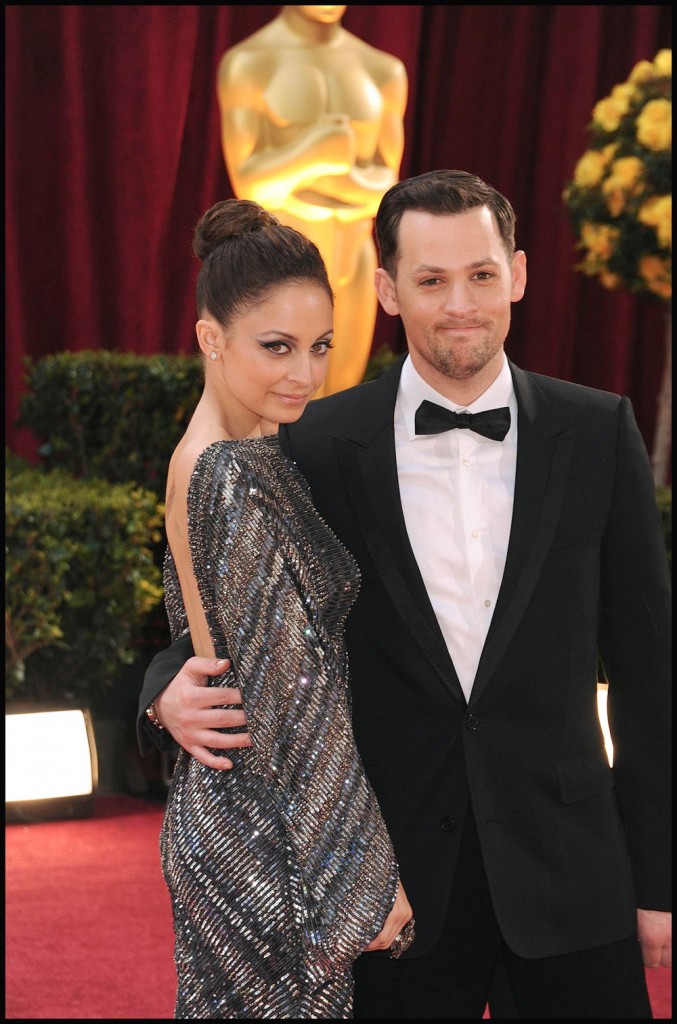 Nicole Richie is finally (allegedly) going to marry her longterm boyfriend and the father of her children, Joel Madden, this weekend. Preparations are said to be underway at Nicole's dad Lionel Richie's compound, with the paparazzi capturing photos of moving vans making dropoffs there, along with additional security on the property and some kind of massive outdoor party-like construction happening. (Photos here). We've heard rumors for a few weeks that Nicole and Joel were planning a wedding this holiday season, but I didn't make much of them because we've heard this rumor for years now. There's more evidence this time around, and this could really be happening. Sources say the wedding will take place on December 11. Here's a good overview of the various stories, from Hollywood Life:
What exciting news! Nicole Richie, 29, and Joel Madden, 31, are reportedly tying the knot Dec. 11 at Nicole's father Lionel Richie's house in a small "winter-themed" ceremony. "Nicole is obsessed with the season," a source tells Us Weekly.

Preparations are already underway. On Dec. 3, the tables and chairs were delivered and more moving trucks were spotted at Lionel's house Dec. 7.

"A stage is being built over the pool in the backyard so the guests will have more space to dance," another source tells RadarOnline.com. "It's kind of cool because people will be dancing on top of the water."

Nicole even made a trip to NYC on Dec. 3 to be fitted for her Marchesa wedding gown.

"Nicole brought her stylist Simone Harouche with her," an insider tells Us. "A lot of thought went into her dress — it was a priority for her." "She's deciding between two dresses: Marchesa and vintage Chanel," adds another source.

Joel and Nicole have decided to keep the guest list tight. "Mindy [Weiss, the wedding planner] called all of the guests personally," a friend of the couple tells Us.

"She didn't invite a bunch of her celeb friends," an insider explains to RadarOnline.com. "This has apparently upset a bunch of people."

But certain stars like Christina Aguilera and Lindsay Lohan's ex-girlfriend Samantha Ronson will most likely be in attendance.

Nicole's 2-year-old daughter Harlow will be the flower girl, and Lionel will escort Nicole down the aisle. Nicole's best friend, Masha Gordon, will be her maid of honor and Joel's twin brother, Benji Madden, will serve as best man.
[From Hollywood Life]
If this is really happening, congratulations to these two. I thought they would remain happily unmarried as long as possible. Even though they're getting married at the end of the year, they'll get the tax advantages of married status for all of 2010. It sounds unromantic, but it's practical. I love that Nicole snubbed some people too!
Event photos are from March, 2010. Credit: WENN.com