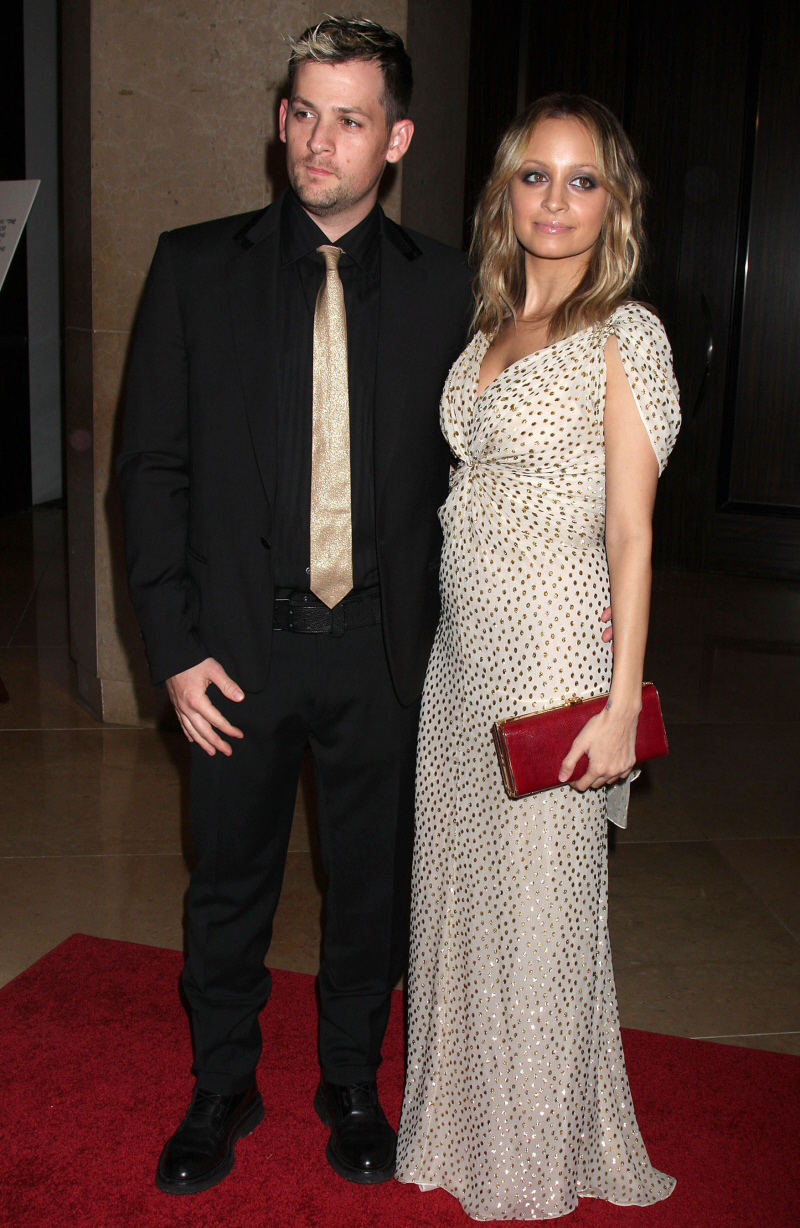 Well, Nicole Richie and Joel Madden were finally married after drawing it out forever. They got hitched yesterday, Saturday, in Beverly Hills. According to media outlets, the ceremony took place at Lionel Richie's home, with about 150 family friends and one elephant in attendance. Take that, Katy Perry! Katy got hitched with elephants in India, and Nicole was all "I'm the Queen Bee, I can have an elephant in Beverly Hills, bitch." Oooh, Samantha Ronson was there too! I bet she deejayed the party, what do you think?
Nicole Richie and her boyfriend of four years, Joel Madden, said "I do" in a winter-themed ceremony Saturday in Beverly Hills, UsMagazine.com has confirmed.

Held at the home of Nicole's father, Lionel, the black-tie evening event was attended by approximately 150 family members and friends, including Khloe Kardashian and Samantha Ronson. One other guest: an elephant! Around 5:40 p.m., observers spotted an elephant arriving in the driveway; the animal was led into a white tent with other revelers.

The bride's BFF, Masha Gordon, served as maid of honor, while the couple's 2-year-old daughter, Harlow, was the flower girl. (The couple also have son Sparrow, 15 months.)

Richie, 29, strived to get every detail right for her big day — putting extra special thought into her gown. Just days before the wedding, Richie remained torn over two designs: Marchesa and a vintage Chanel. In fact, she jetted off to New York City Dec. 3 for a final fitting at Marchesa with her stylist, Simone Harouche. "A lot of thought went into her dress — it was a priority for her," a source explains.

Why the winter theme?

"Nicole is obsessed with the season," a pal tells Us of the designer and author, who confirmed her engagement in February. (Her daughter's middle names are Winter Kate, also the title of her clothing line).

"[The fete is] less about Joel and Nicole getting married and more about having a party," another pal told Us of the soiree, planned by Mindy Weiss. "The spirit is that it's a celebration and it's very low-key."

Though the couple — also parents to Sparrow, 15 months — has finally made their union official, Richie and Madden say they've long felt like husband and wife.

"We're really focused on our family, and…we already feel kind of married, you know?" Madden, 31, told Larry King in 2009. "Our family system that we have down, we feel like this is a real family and marriage, one day it will come."

Richie's father, who walked his daughter down the aisle, is equally as taken by their love.

"My happiness for Nicole and Joel knows no boundaries," the "All Night Long" crooner says. "They have given me two beautiful grandchildren, Harlow and Sparrow, and have proven to be great parents. I am not sure who is luckier, Nicole and Joel to have each other, or me, to have both of them in my life."
[From Us Weekly]
She's obsessed with winter? Does she know that winter doesn't officially begin for another week and a half, right? Seems that if you're truly obsessed with winter, you should aim for a Winter Solstice wedding – December 21st. Just a thought. And maybe I'm being picky, but isn't Nicole some big designer now? Why wear Marchesa, the most boring of the wedding gown designers when you could design your own hippie-dippy gown? That was bitchy, I know. But Nicole is kind of annoying me this week. You want to know why? She acted like Carrie Underwood when she negotiated the sale of her wedding photos:
There was frantic negotiating to land Nicole Richie a $100,000 exclusive magazine deal ahead of her big wedding to Joel Madden today. Reps for Richie — who recently took a photographer to court to protect her and her children's privacy — were as late as yesterday "playing the weekly magazines against each other to drive up the price," an insider said.

Sources tell us that the reps for Richie, who said she planned to give the money to charity, had agreed to an OK! bid earlier in the week to make her a "cover chip" — a less important story referenced with a small photo on the front page — but then went to People to negotiate a full cover.

A source added, "Things got complicated because both Kim Kardashian and Christina Aguilera said they couldn't attend the wedding because of other commitments."

A rep for Richie, who's expected to wear Marchesa to her wedding at father Lionel Richie's Beverly Hills home, said: "Your information is incorrect".
[From Page Six]
If the money is going to charity, that's nice. But I don't think it was just about the charity, you know? Especially if she was trying to negotiate a cover. At the end of the day, who is Nicole Richie, really? Why does her wedding deserve the cover?
Anyway, congratulations to Nicole and Joel. I hope they are very happy together.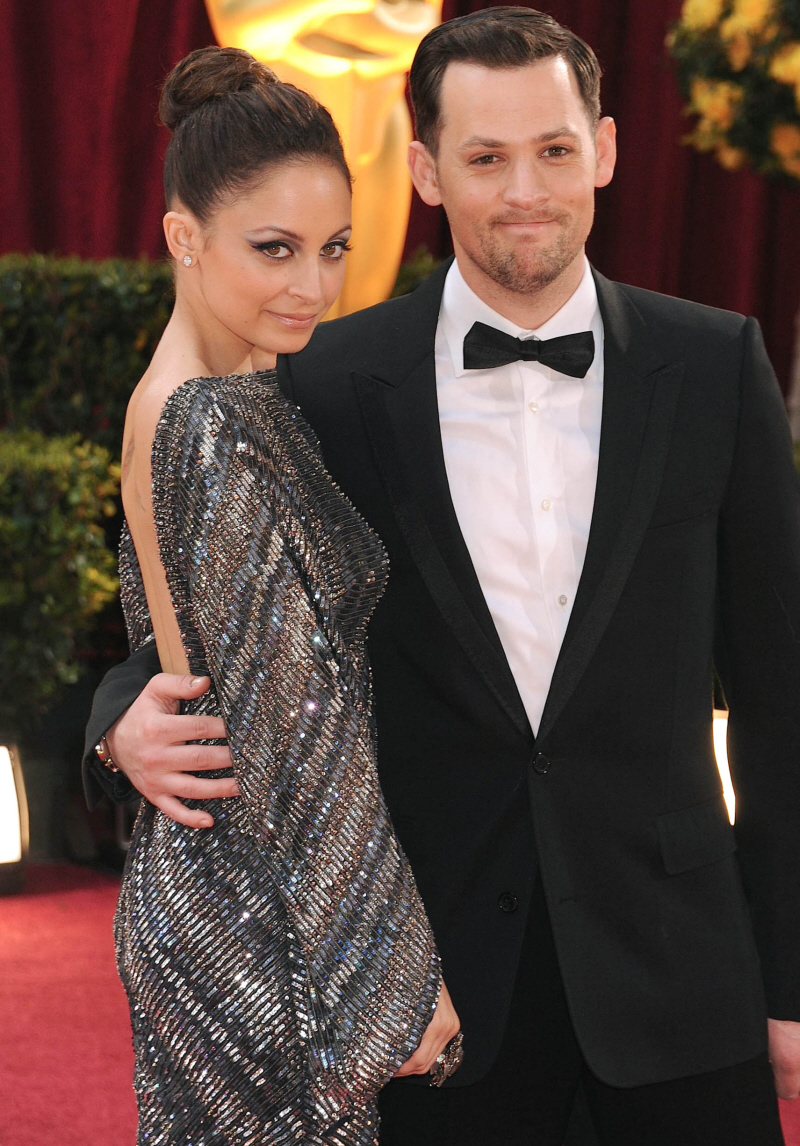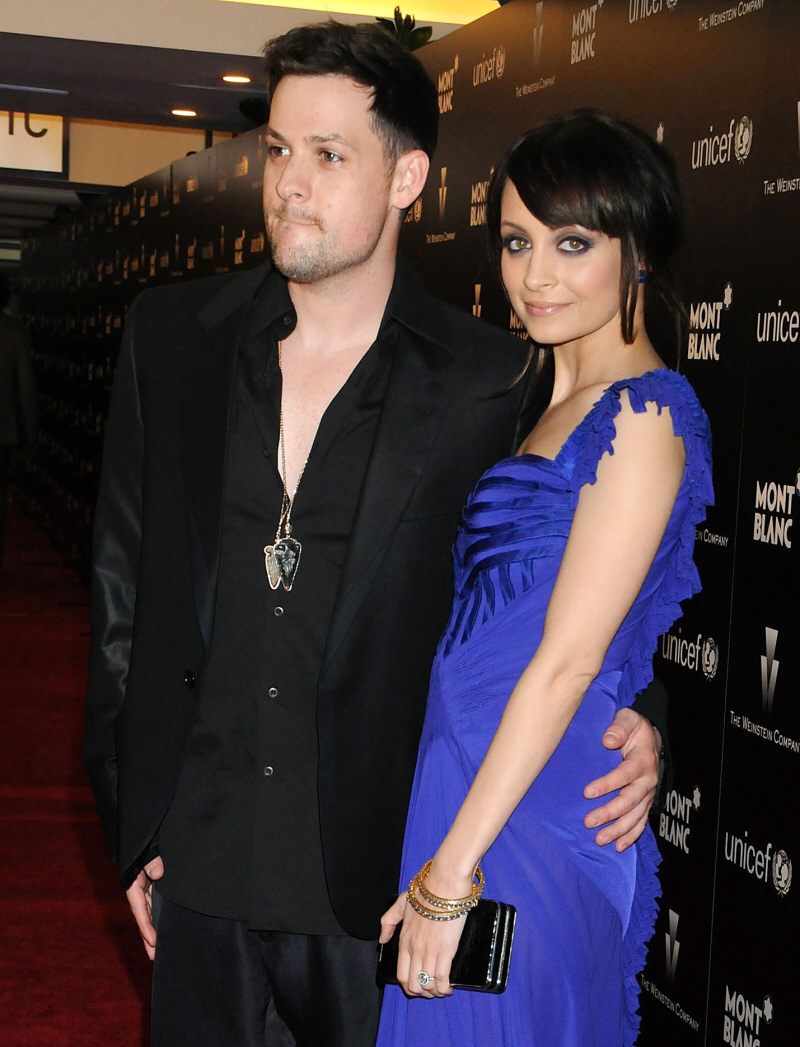 Photos courtesy of WENN.