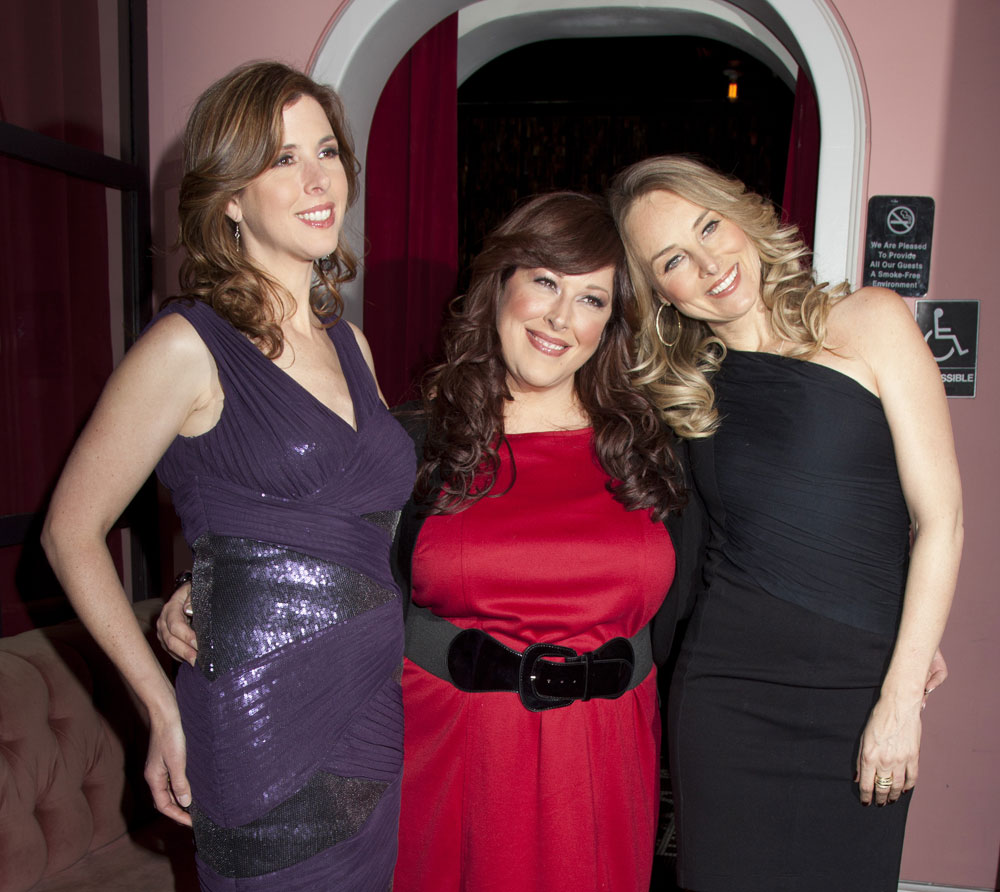 About three weeks ago, we covered a story from Star Magazine which contained some super bitchy quotes from a "Fresh Diet" publicist on their former endorsement deal with Carnie Wilson. Wilson, a former "Wilson Phillips" band member who is known for losing a massive amount of weight through gastric bypass and then gaining much of it back, started a cheesecake business out of her home at the same time she was supposed to be losing weight for Fresh Diet. She unsurprisingly gained weight instead of losing it, and the Fresh Diet people were pissed enough to drop her contract and talk about it to the press.
Carnie discussed this issue with Popeater's Rob Shuter, and basically admitted that she'd gained weight. She said, simply, "I'm fat as f*ck, what can I say?" I feel for her. (Also, this story came out last week but I just noticed it on CNN. So if you've heard it already sorry!)
I asked Carnie about everyone's obsession with talking about her weight and she was delightfully blunt about it.

"I'm fat as f**k, what can I say?" she told me when all the beauties stopped by a taping of my new HDNet talk show, 'Naughty But Nice With Rob.' "You know, after all these years, it's just like we are who we are and it's a struggle for me and sometimes I'm heavier and sometimes I'm thinner."
[From Popeater]
Showbizspy has some older quotes from Carnie in which she explains why she likes to bake. "I just wanted to feed people. I got to cook every day [on Outsider's Inn in 2008] and that brings me a lot of comfort."
"I've been really changing how I eat. It's great. I cooked really fattening food on the show but I lost 11 pounds while we did it.
"I cooked for everybody on the set every day. I'd wake up early and bake and then I wouldn't be eating the food. I would eat and spit, taste and spit."
Aw, whatever I cook I end up eating it. There's no "taste and spit" for me. I have friends who say they can taste chocolate and spit it out. Are you kidding me? The only way for me not to eat that crap is not to have it in the house. I've been known to throw a lot of good chocolate and cookies out. It's a shame but it's better than me eating it. Good for Carnie for being like "whatever." She probably shouldn't have taken that job with Fresh Diet, but at least she's not constantly talking about her weight like Kirstie Alley. She strikes me as less annoying than Alley.
Carnie is shown on 12/9/10 with Wendy Wilson and Chynna Phillips of "Wilson Phillips." Credit: L. Gallo/WENN.com