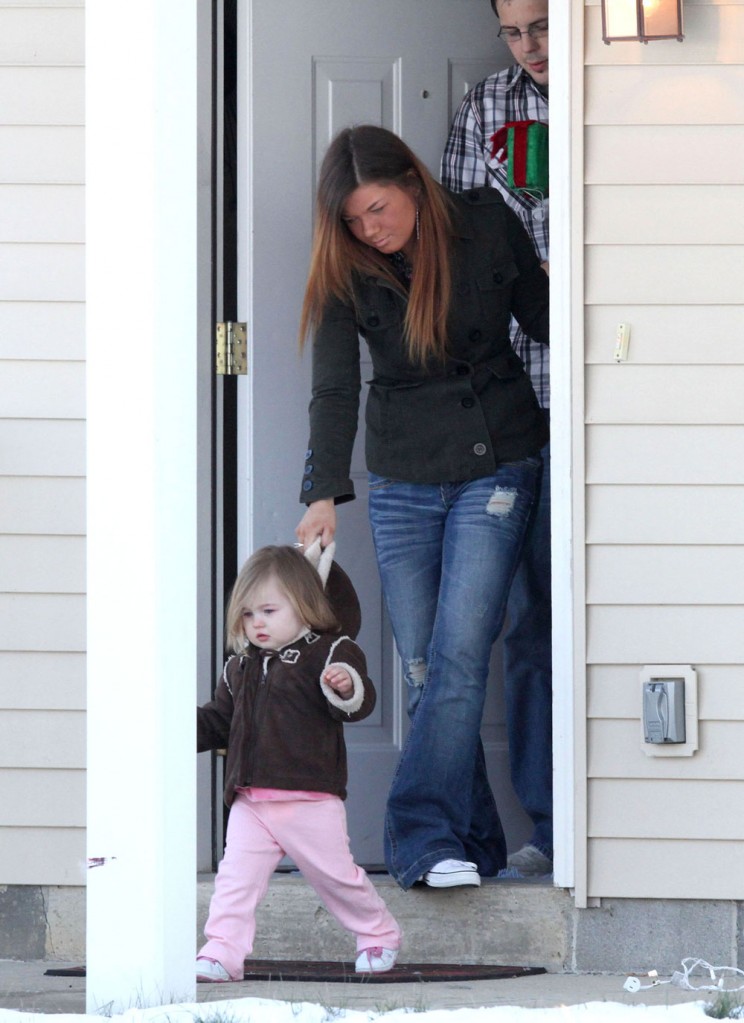 Teen Mom's Amber Portwood is currently under investigation for abusing her ex boyfriend, Gary Shirley, on camera in three separate incidents. Amber and Gary have split up, and Amber has taken up with several different guys, at least two of whom have criminal records. Amber's two year old daughter with Gary, Leah, was briefly declared a ward of the state after Amber was charged with domestic violence. Amber has since earned back her custodial rights by moving into a new apartment and buying a bed for the toddler. To say Amber is an unfit mother is an understatement. She rarely interacted with her daughter and seemed to be either ignoring or yelling at her in footage shown on MTV.
All of that is background for this news that Amber is pregnant again and doesn't know who the father is. It could be her current cage fighter boyfriend, it could be the guy she dated before him who just got out of jail (he wasn't a sex offender and that was mistaken identity at least), or it could be Gary. She's rooting that it's Gary, since things worked out so well with him the last time.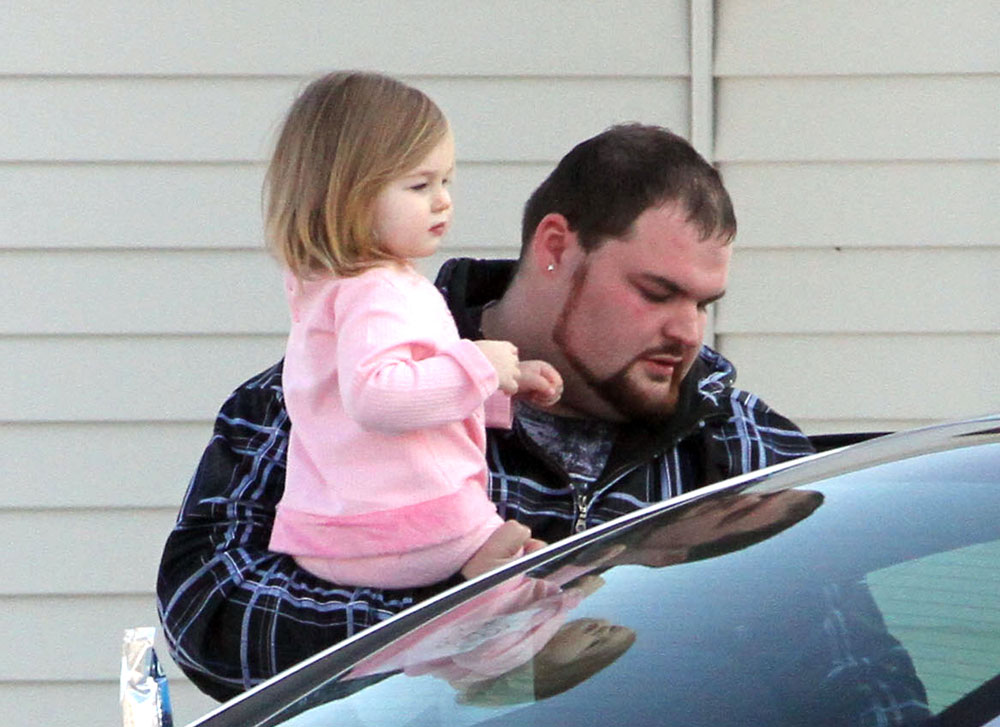 Just days after regaining custody of her daughter Leah, Teen Mom's Amber Portwood has discovered she's expecting another baby!

In the Dec. 27 issue of Star, on newsstands Wednesday, we reveal the 20-year-old MTV star took a home pregnancy test on Dec. 4 — and it came back positive! "Amber is scared to death about what's to come," an insider tells Star. "She adores Leah, but she doesn't really want to be tied down with another baby."

Amber's baby secret was almost blown on Dec. 10 when she had her first bout of morning sickness. Luckily, her boyfriend, Clinton Yunker, in her hometown of Anderson, Ind., didn't catch on. "He'll freak out if she's pregnant."

To make a bad situation worse, troubled Amber has been with so many guys in the past three months, she has no idea who the father could be. Amber is hoping that her ex-fiancé Gary Shirley turns out to be the father, says the insider. "She thinks they're meant to be together."
[From Star Magazine]
Amber had a pregnancy scare back when she was with Gary, and the two of them went to the doctor together and were so relieved to hear that she wasn't pregnant again. It's not a shock to learn that she got knocked up by some random guy, it's just sad. Amber is a terrible mom and I doubt that she'll get as much help with her kid from the next guy as she did from Gary.
Update: In Touch features Amber on the cover, with confirmation from a "friend" that she's pregnant. Plus they claim she slept with 8 guys in 2 months.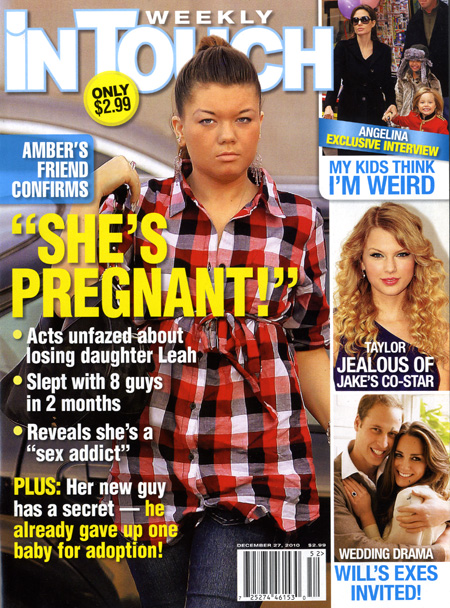 Here's a very orange Amber out with her boyfriend, the cage fighter guy Clinton Yunker, on 12/9/10. They're also shown putting up Christmas decorations with Leah the next day while filming for their show. Amber's ex Gary, Leah's dad, is shown holding her. Credit: Fame Pictures. In Touch cover via CoverAwards
Thanks to Kaiser for the tip!