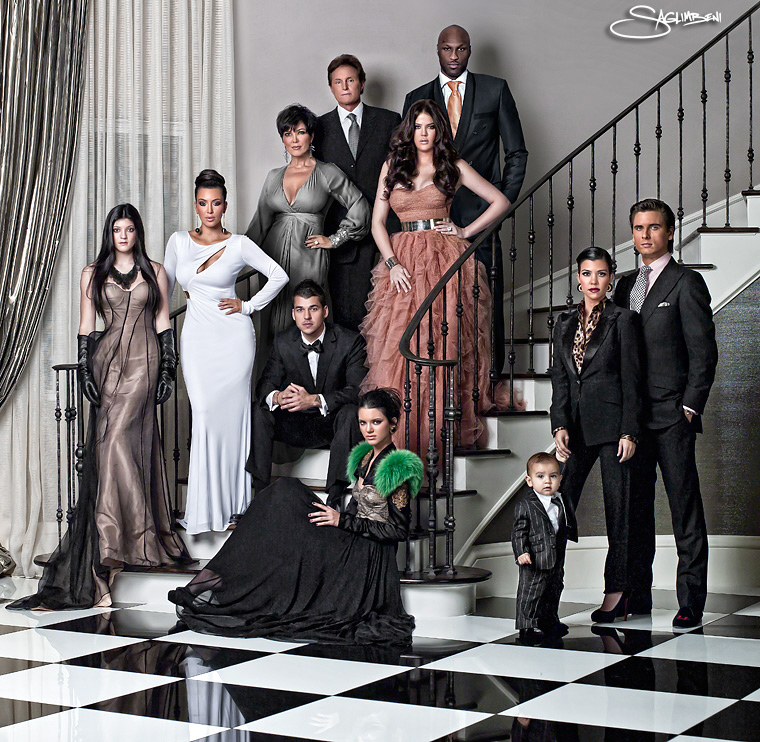 *Note: Click on the images to see them enlarged. IF YOU DARE.
Oh, Jesus. I don't… I can't… drag queen… hot mess… wax figure… inappropriate… ghastly…so hideous can't form sentences.
In case you couldn't tell, the above photo is the official Kardashian Christmas card. Because Christmas is the time of the year when we celebrate the baby Jesus, robots, Botox, Photoshop horrows, and tweens dressed in provocative ball gowns whilst slathered in drag queen/goth makeup. Absolutely NO ONE looks good. I had a moment of "Maybe Rob doesn't look like a drag queen" but NO. Even he looks retouched and odd, just not AS odd as the rest of them.
Khloe Kardashian posted all of this on her site – my personal favorites are the close-ups of Kourtney's tragic face. Can these women do ANYTHING without a mountain of makeup? And poor little Mason-Dixon. In the Christmas card he's just standing there like "Children of the what now…?"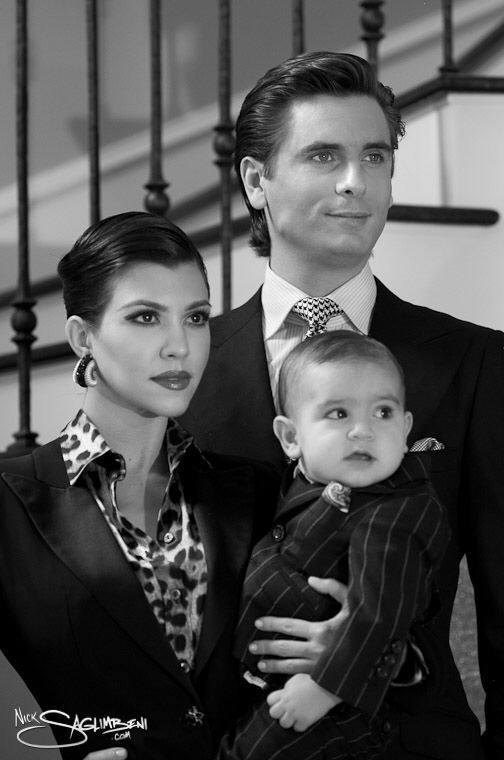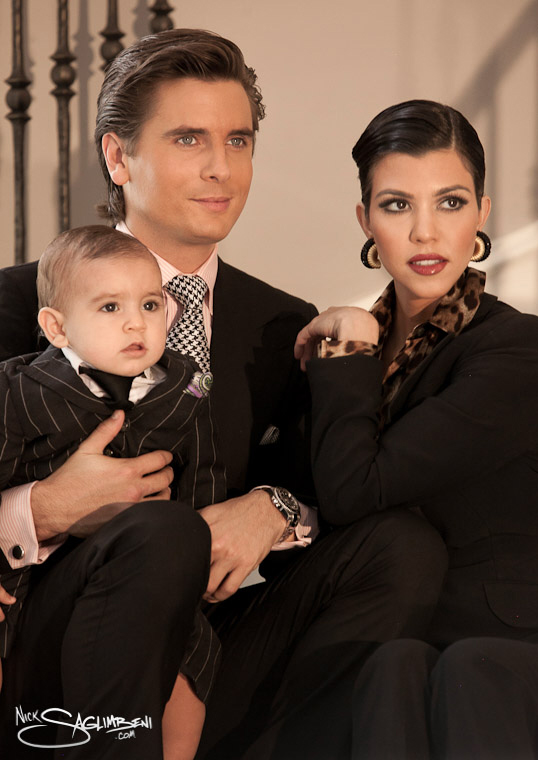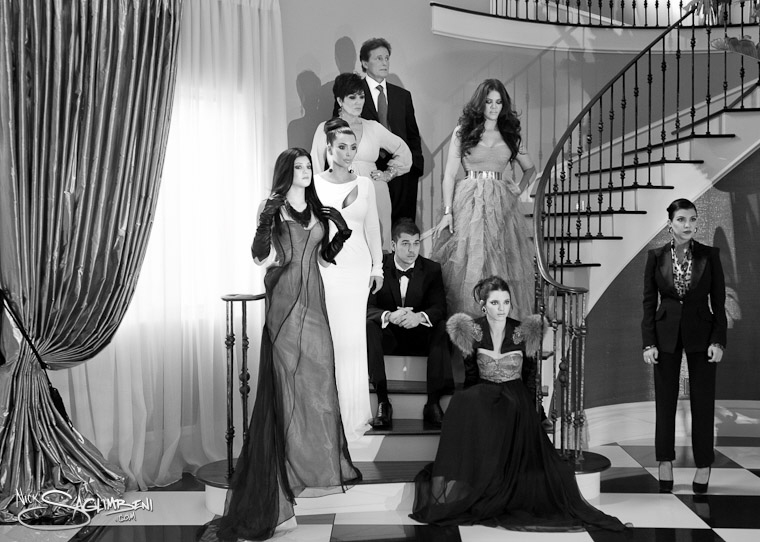 Photos courtesy of Khloe Kardashian's Celebuzz site.