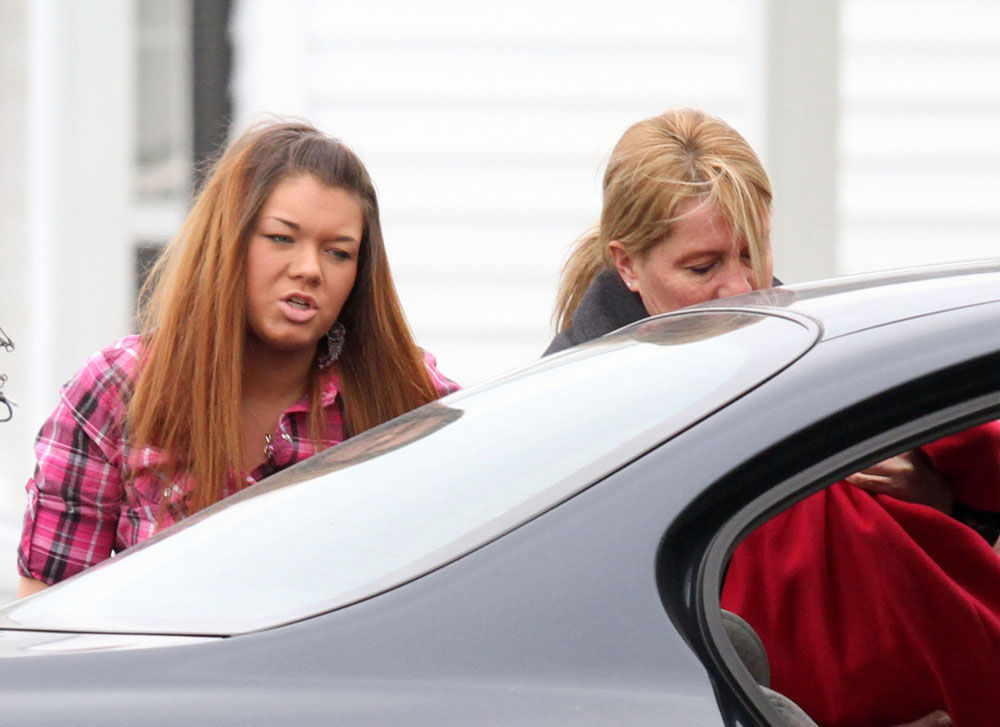 Yesterday we posted a story from both In Touch and Star Magazine that claimed that 20 year-old Teen Mom star, Amber Portwood, was pregnant with what would be her second baby. Amber has a history of lashing out at her ex boyfriend, her baby's father Gary Shirley, and is under investigation for felony domestic abuse. She's also a neglectful mother who pays very little attention to her two year old daughter Leah, as is documented on the show. The thought of this girl having another baby launched a very interesting discussion in the comments on sex ed in school and teen responsibility. I really enjoyed reading about your experiences and thoughts on this issue, and was so impressed by some of the things you wrote. (Props to OnceWas, MSat, and Shannon just to name a few.)
The good news is that Amber has announced that she is not, in fact, pregnant for whatever reason. It's unclear whether she was pregnant and chose termination or if she was never pregnant this time. She just says that she's not pregnant and that the "rumors are absolutely false." So, did she cook up this story to land a tabloid cover at a crucial time for her career? It's possible. Teen Mom 2 is coming with a whole new crop of girls from 16 and Pregnant, (they're on the cover of US Weekly this week) and Amber could soon be forgotten. If only.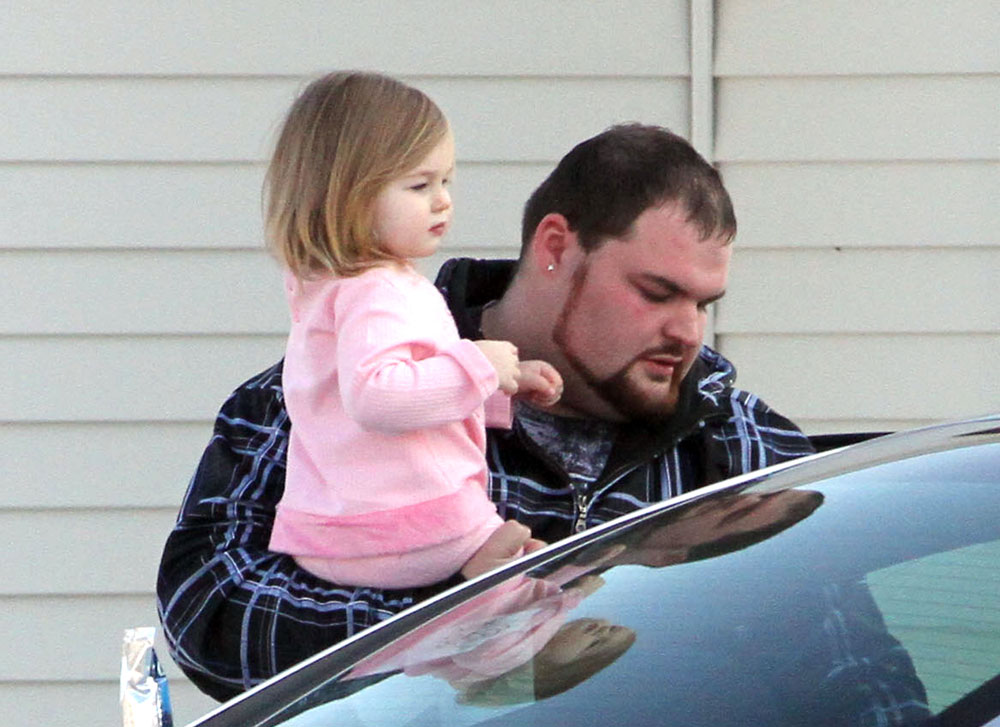 Teen Mom star Amber Portwood is slamming two new tabloid claims that she's expecting her second child.

"The rumors are absolutely false. I'm not pregnant," Portwood, 20, tells UsMagazine.com in a statement.

"I'm working hard to be the best mom to my daughter," she adds of Leah, her 2-year-old with ex-fiance Gary Shirley. "I have no plans to have more kids anytime soon."

After several weeks of living apart, little Leah was reunited with her mom Dec. 6 at Portwood's new home in Anderson, Ind. (Portwood's former home had been besieged with photographers and curious neighbors.)

Portwood "is so excited to have Leah back!" a source told Us.
[From US Weekly]
This just shows how irresponsible it is to make teen motherhood into the subject of a reality show. For as much of a cautionary tale that "Teen Mom" can be, it's also making some very troubled dysfunctional mothers into young stars. At least in Amber's case her daughter is getting more care and attention that she probably would without the cameras. I feel for that little girl.
Amber is not only a crappy mom, she's also driving under the influence. She was pulled over yesterday for weaving all over and while she passed a field sobriety test it was obvious that she's on way too much "medication." Cops cited her for driving with a suspended license.
I had this whole story written and ready to publish when Radar posted a new story that Amber allegedly attacked Gary on Tuesday night for trying to win her back with flowers and texts while romancing another woman on the side. Amber befriended the other woman to see if there was anything going on between her and Gary, and when she found out there was she went over to Gary's house and hit Gary and got up in his other girlfriend's face. I thought Amber had a new boyfriend, that Clinton Yunker guy, but maybe she's just as hot and cold with him as she is with Gary. This woman needs to get supervised visits with her daughter. She's not fit to be with Leah alone.
Amber is shown handing Leah off her her mom (Leah's grandmother) on 12/11/10. Gary is shown with Leah on 12/10. Credit: Fame Pictures