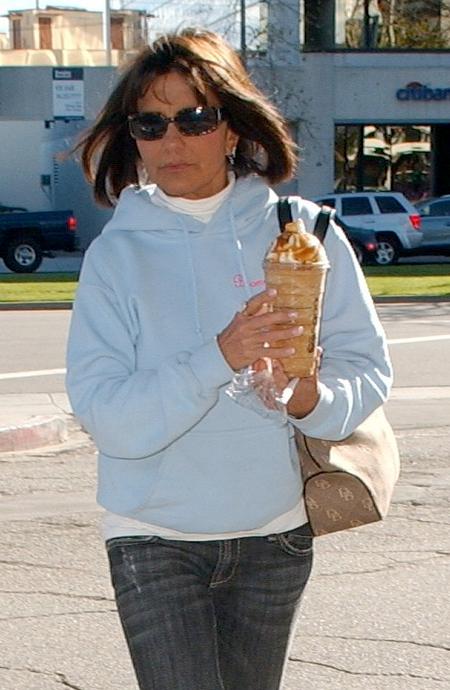 The National Enquirer reports that in 1975 Lynne Spears ran over a 12-year-old boy and killed him. Lynne, then 20, was rushing to the hospital with her brother, who had some kind of unspecified injury. According to the Enquirer, the guilt still haunts Lynne and she generally refuses to talk about it.
The ENQUIRER exclusively reveals Britney Spears' mom Lynne is hiding a shocking secret tragedy. The mother of the pop star ran over a bike-riding young boy with her car and killed him! The accident occurred in 1975, and Lynne Spears is still haunted by the death of the 12-year-old boy.

"To this day, Lynne hasn't gotten over what she did. She gets that terrified look in her eye when she is thinking about it," said a source close to the Spears family.

"She has told only a few people about the accident and always says, 'Please don't think I'm a bad person.'" Lynne was 20 when the tragedy occurred in her hometown of Kentwood, La., during the same year she married Jamie Spears. When the accident happened, Britney's mom was driving her brother to the hospital after he'd suffered an injury.

"It bothers Lynne still to this day," said a representative for Lynne Spears. "She really doesn't like to talk about it. She just wanted to forget that it ever happened – but she can't."
[From the National Enquirer]
What an incredibly sad story, and how incredibly tragic for the boy's family. When I was five my best friend's dad accidentally ran him over when he was playing in the driveway. He managed to live but was in a full body cast for over a year. Even as a little kid, I remember being overwhelmed by how obviously grief-stricken and inconsolable his father was. I can't even imagine what it must feel like to know you caused the death of a child.
Unfortunately Lynn Spears has a good deal of company when it comes to famous people involved in severe car crashes. Actress Rebecca Gayheart (wife of Grey's Anatomy's Dr. McSteamy, Eric Dane) killed nine-year-old Jorge Cruz Jr. in 2001 when she was driving. Wikipedia notes that, "several cars stopped to let him go, [but] Gayheart swerved around them and into a two-way left-turn lane, striking the boy." Apparently Gayheart was busy talking on her cell phone and couldn't wait.
In 2000 Halle Berry was involved in a hit-and-run which resulted in back injuries to her victim. She was sued and performed community service. Singer/actress Brandy caused a major pileup on an L.A. freeway in December of 2006 which killed a woman – charges were never filed.
Prison Break actor Lane Garrison got into a drunken car crash in 2007 that resulted in the death of one of his 17-year-old passengers. He was found guilty of vehicular manslaughter and drunken driving and sentenced to 40 months in prison. And Matthew Broderick got into a car accident in 1987 while in Ireland with then-girlfriend Jennifer Grey, which resulted in the death of two women. He wasn't charged with a crime but did have to pay the victims' families $175.