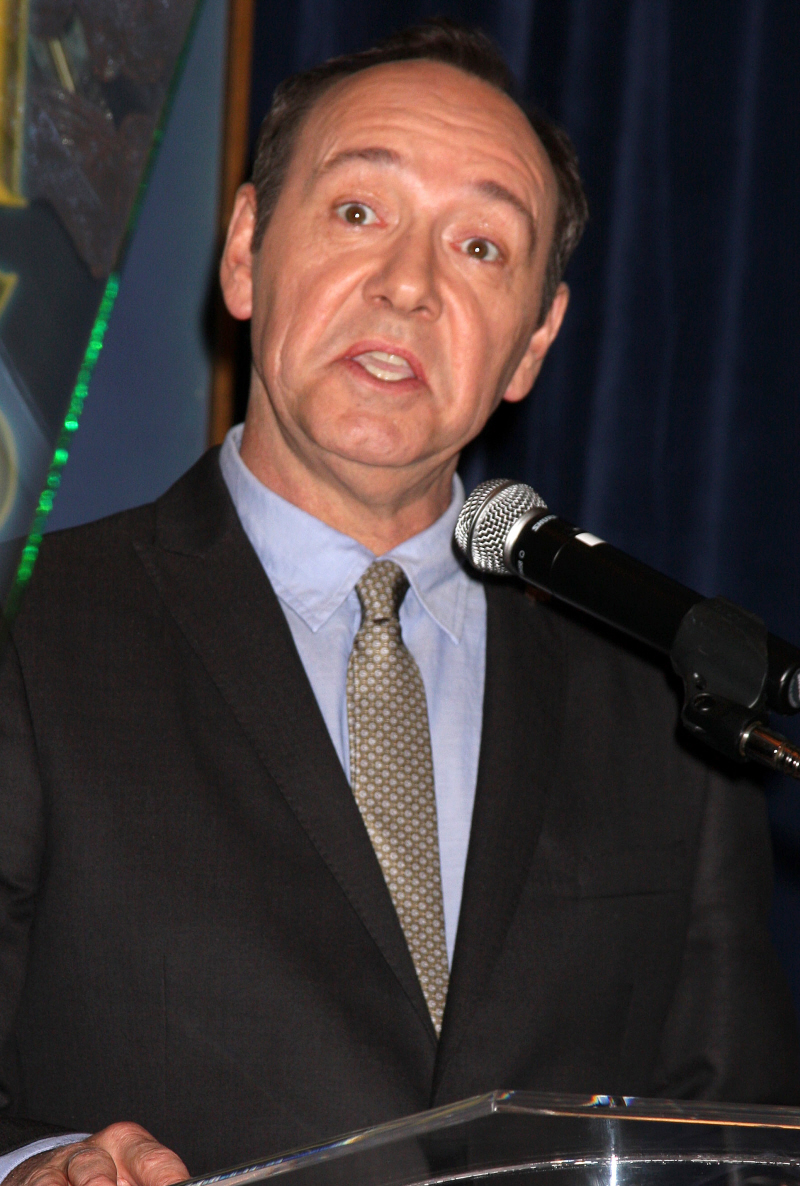 Kevin Spacey is (allegedly) gay. That's the "rumor" that's been going around for… God, I don't even know how long. I think I first remember someone (my mother) saying it when Spacey took his mother as his date for the Oscars. My mom: "That's how you know! When their mother is their date." But seriously, the rumors have been around for a while, and at this point, it's pretty much established that Kevin is a private man who enjoys the company of other men, but that he doesn't want to talk about it publicly, or come out of his "glass closet" as they say in the gay community. Anyway, Spacey gave an interview to The Daily Beast (full piece here), and the (gay) interviewer kind of went after Spacey about his sexuality:
Oscar winner Kevin Spacey, long the topic of rumor and innuendo regarding his sexuality, spoke — or refused to speak — about whether or not he is gay, in a new interview with The Daily Beast.

The interviewer, Kevin Sessums, is openly gay, and said the community has long welcomed Spacey as one of them — but asks Spacey why he, a noted gay marriage advocate, has not come out and returned the favor.

"Look, I might have lived in England for the last several years but I'm still an American citizen and I have not given up my right to privacy," Spacey says, trying to stray from the subject. But when Sessums says that he does not believe one's sexuality was a private matter, Spacey gets even more defiant.

"People have different reasons for the way they live their lives. You cannot put everyone's reasons in the same box. It's just a line I've never crossed and never will," he says. Later, he asserts that not revealing his sexuality publicly does not qualify as living a lie.

Still, Spacey possibly alludes to the answer, saying, "Look, at the end of the day people have to respect people's differences. I am different than some people would like me to be."

The interview wasn't all about Spacey's sexuality — in fact, the thrust of the talk was about his new movie, 'Casino Jack,' which opens on Friday. Based on the crimes of former Republican financier Jack Abramoff — with Spacey playing lead — it chronicles the rise and fall of GOP donors, aides and Congressmen, including former House Majority Leader Tom Delay.
[From HuffPo]
I usually don't hold this opinion, but I think Spacey is completely correct. If he doesn't want to talk about it, he doesn't have to. He's never been one of those people living a fake heterosexual life for his fans who might abandon him if they learned the truth, and he's not part of some dangerous cult who thinks they can "cure" gayness through barley water and intense tin-can auditing (coughTravoltacough). So, in my mind, he's not "lying". He's just not coming out and talking about his sexuality AT ALL. Would we yell at a straight person if they wanted to keep their sex life private? Nope.
But I will say this… the jig is up, Kevin Spacey. We know. And we don't care, honestly. We just want you to come back and make some good movies.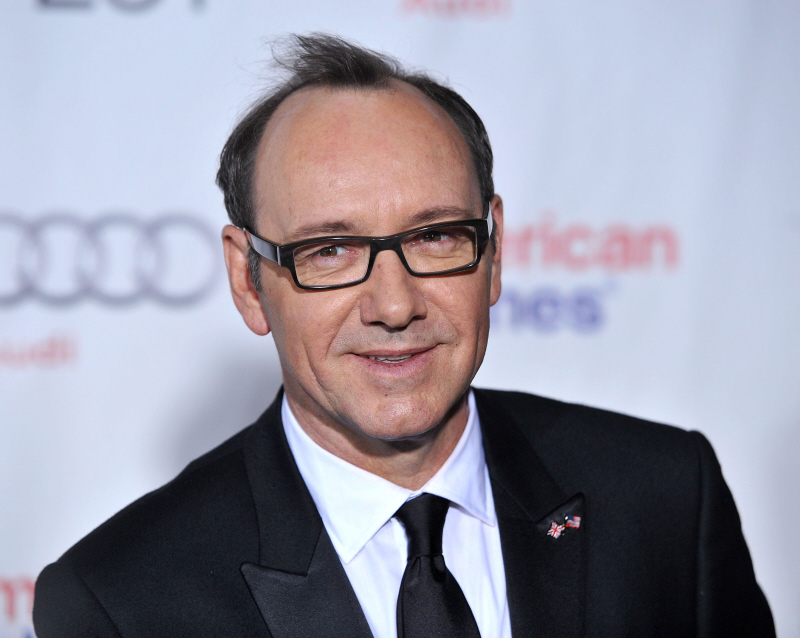 Photos courtesy of WENN.