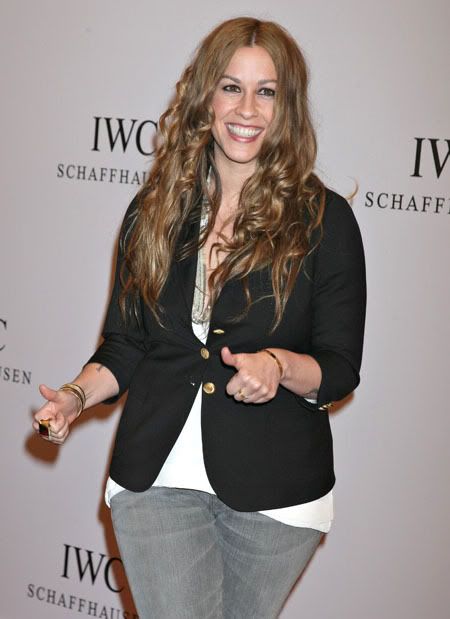 Alanis Morissette is digging into her past to get some promotion for her new album, which has sold around 270,000 copies. First she told us about her experimental stage of 'loving women up', now she's talking about being insulted by the Vatican.
The singer met the pontiff in Rome in 2000, but some French clergymen ruined the magical experience.

Morissette says the problems occurred as she left the stage after meeting the pope, and did not know whether to walk in front of cardinals or not.

She explains, "I'm post-Catholic; I don't know how it works anymore, so there was this awkward moment and I walked in front of them.

"They were all French and they were speaking about me behind me, saying how rude and horrible I was.

"I speak French, so I bit my tongue the whole way out and they were just ripping me apart, and then right at the tail end. … I just turned back and spoke to them in French and said, 'Thank you so much for your kindness.'"
I used to work in an office with people that spoke different languages, and eventually we had to implement an 'English Only' policy as too much gossip was being spread! I would have loved to have done this to a few people that worked there – on more than one occasion I pointed out that gesturing towards the person who you were talking about made it a dead giveaway!
I do have to wonder, and maybe a Catholic might be able to answer this for me, what a lapsed Catholic is doing meeting the Pope? Not that non-Catholics don't deserve an audience with him, but it does seem a little strange to me.
Picture note by Celebitchy: Alanis Morissette is shown on 04/08/08. Her hair is gorgeous. Credit: Fame