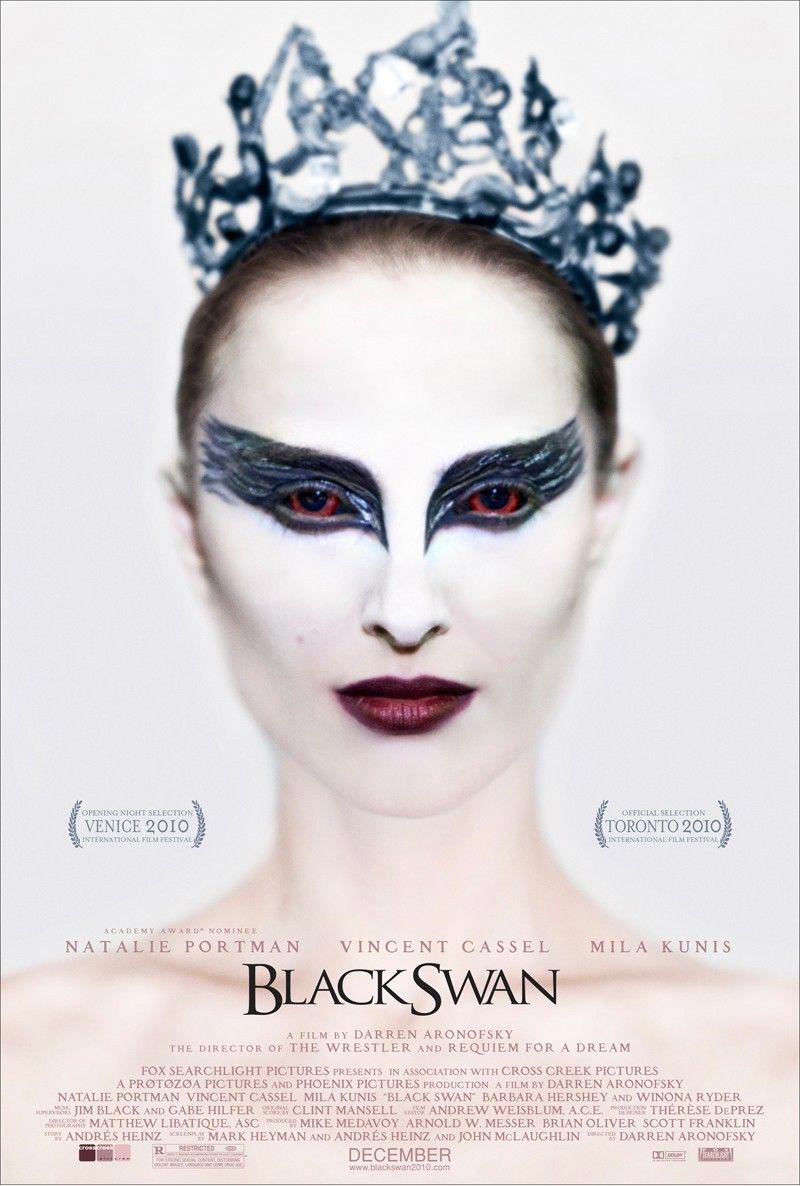 Yesterday, in a drug-addled haze (Sudafed and Dayquil), I took my mother to see Black Swan. It was her pick – she chose Portman and ballerinas over her pretty princess, Cinderella/Amy Adams in The Fighter. Perhaps it was just the drugs (true story), but Black Swan was a seriously good/trippy movie to watch while under the influence. If I had been stone cold sober, however, I wonder if I would have enjoyed as much. As it happened, the theatre was half-full, and I was the only one laughing at what I thought were funny jokes. Whoops!
Anyway, I don't want this review to be spoiler-filled, and by now, you hopefully know the basics of the plot, what little of it there is. If you want a summary of the film, go here. If you want spoilers, go here. If you want reviews by a critic you respect more than me (I don't mind!), go here. I'm just going to talk about my general thoughts, complaints and praise for the film. Since you guys seemed to like my review of The Tourist, I thought I'd do another review!
So we know that Natalie Portman, in her lead role as Nina, is considered the leading contender for this year's Best Actress Oscar. Do I think she deserves it? Well… maybe, maybe not. I wouldn't be upset if Natalie won, but I wouldn't be overjoyed either. I do think Natalie was acting her ass off throughout the film. She transformed her body to the point where she just seemed like a quivering, nervous, taut muscle just about to snap. Even her neck muscles were acting. Natalie also surprised and impressed me with her voice work in the film – she was able to raise her voice just a touch higher to seem even younger, more child-like, more vulnerable. Her ballet was quite good too, not that I'm an expert. But much like the character of Nina, I often thought Natalie seemed weighed down with the technical aspects of the dance. When she performed, she always looked like she was about to cry. Was that on purpose?
My main problem with Natalie's character was that it seemed rather one-note… yes, the bitch is crazy. What else do you have, you know? Half-way through the film, I realized that I had stopped caring about Nina's injuries/hallucinations/anxiety/tears/trauma/drama. It was all the same after a while. And that's the fault of the script, not Portman. Portman did the best she could with the material.
As for the other actors… well, I was kind of in heaven. Vincent Cassel took another one-note character and made it really interesting. Cassel played the director of the company, and he was at times sexy, smarmy, charming, nasty, and kind. My favorite part of the whole film was when he danced with Natalie… sigh. He's a gorgeous dancer.
Barbara Hershey looked like ten kinds of hell, and she was very good too. Winona Ryder's part (as the ousted prima ballerina Beth) was smaller than I was expecting, but Winona popped on-screen, big-time. There was one scene that gave me major Winona nostalgia – she's playing sad, catty and drunk, and can just see that Winona has still got it, you know? I loved it. As for Mila Kunis… well, she was very, very good. But I'm kind of drawing back my thoughts that she'll get an Oscar nomination for Best Supporting Actress. Yes, she was good, but the role wasn't that showy, and… I don't know, I'm just not expecting her to get nominated.
So, would I recommend this film? Yes, but prepare yourself. There are many gross-out moments, and some really good performances. But it's not the best film of the year or anything.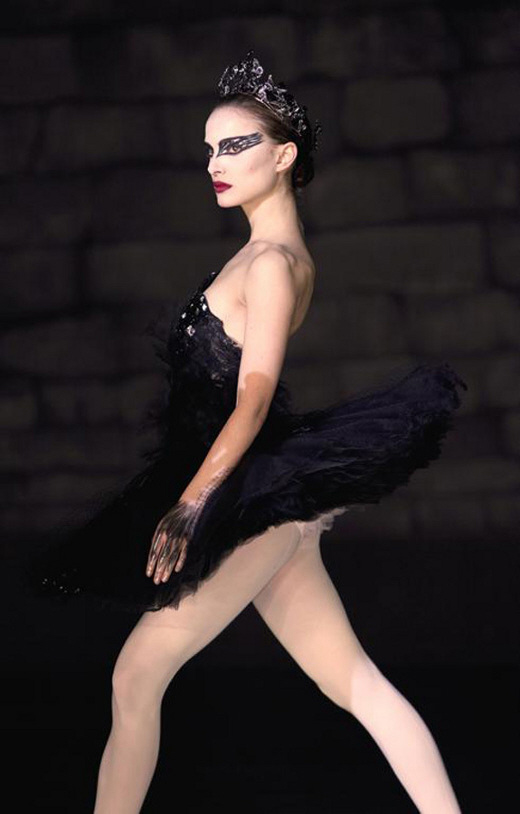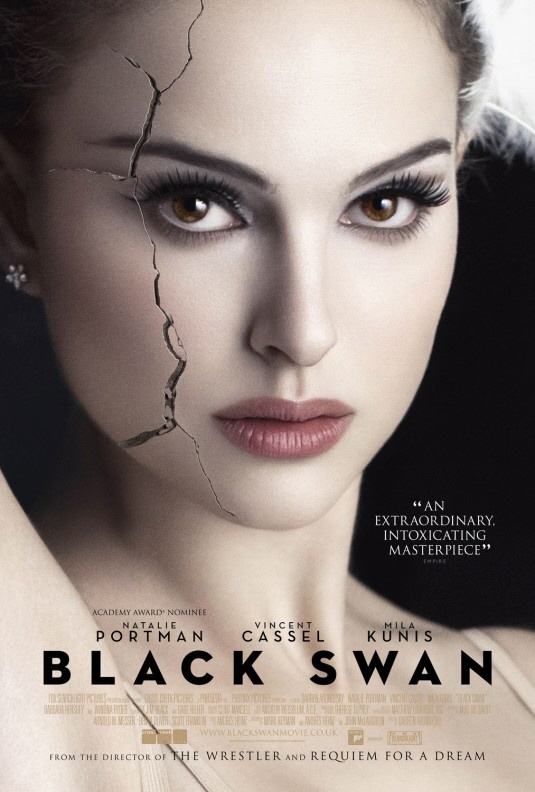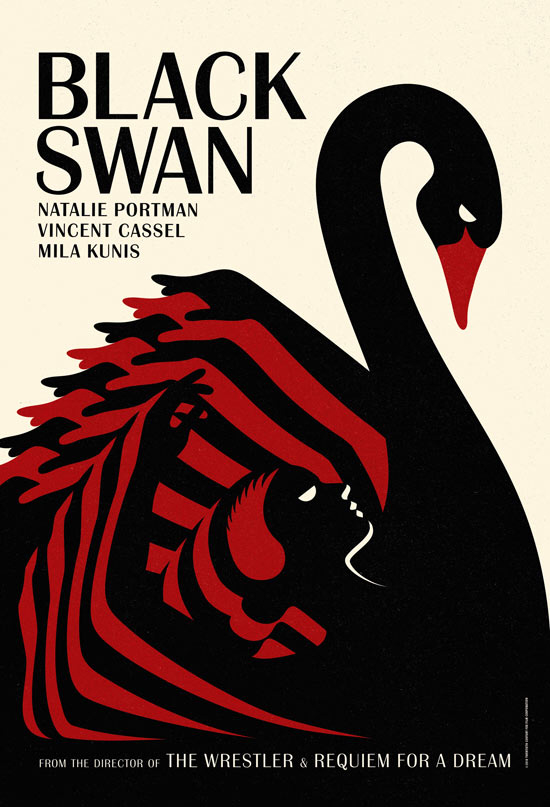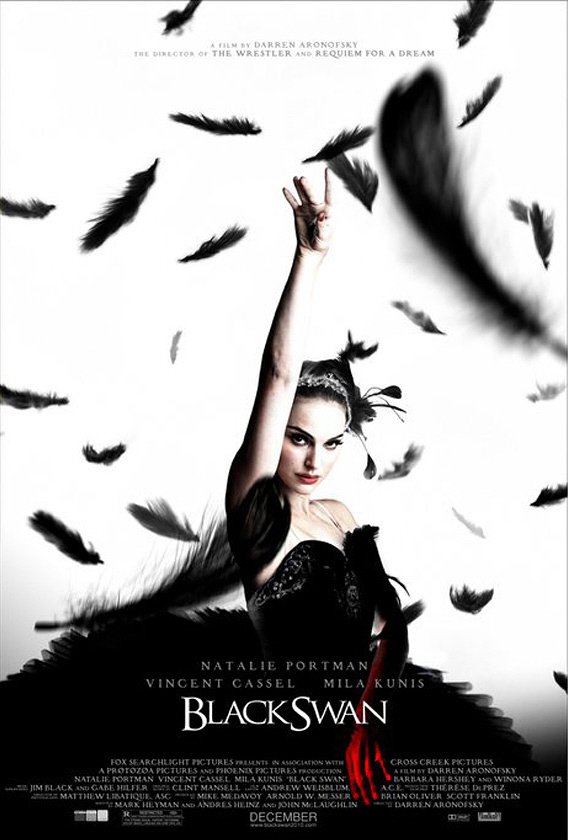 Various posters and promotional images for 'Black Swan' courtesy of Google Images.