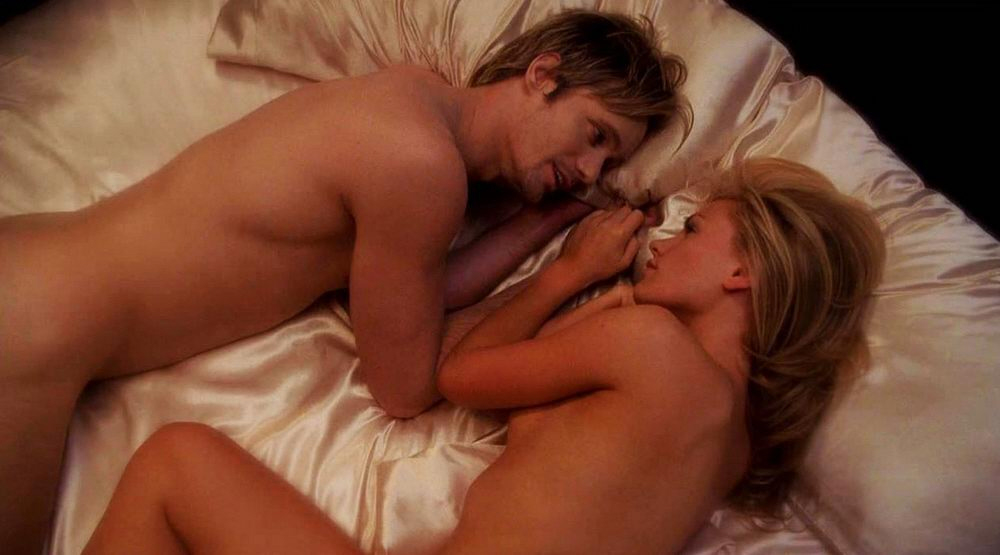 Kristen Bauer, who plays kickass pink-loving vampire Pam on the hit HBO series True Blood, dished about her costar Alexander Skarsgard to E!. Bauer said that hot Swede Alex was once naked for a full eight hours on set and was so mellow about it that the entire cast and crew was also comfortable with with Alex's amazing nakedness.
While everyone involved with the show is pretty much tight-lipped about what to expect in season four, we have now doubt Alan Ball will have Skarsgård stripping down again.

"He was once naked for about eight hours and he's completely comfortable with it," says Kristin Bauer, who plays Eric's devilish sidekick Pam. "He's Swedish. My husband's band toured in Sweden and he said that just how it is. There's no puritanical background there. It's nice because it makes all of us more comfortable with it."

Bauer says there's no update on Skarsgård slipping into pink spandex on the show like his character does in the Charlaine Harris' original Sookie Stackhouse book series. "He's not in pink spandex yet," she said. "If it doesn't happen, I'm going to just beg him to do it just for me."

As for Bauer herself getting naked again, she's already preparing for it. "When I'm on hiatus I never go to the gym—never!" she admitted. "But after my first wardrobe fitting, I go four days a week."

Sadly, season four isn't set to premiere until the summer!
[From E! Online]
I'm an American, am married to a German guy and have lived in Germany for about three years. I've mentioned this before, but the German attitude toward nudity takes some getting used to. They basically don't care and don't see it as a big deal. I've pretty much acclimated to this after the initial shock factor and now I find it liberating. Like I don't stress in the locker room trying to cover up and I love the saunas here, everyone is nude but you get over it. (They have world class public spas here that are relatively affordable.) This is a big deal to American and British people though, and I've spoken with newcomers who find it shocking that Germans are basically nudists (in our frame of reference). Can you imagine going to a lake with your family and just seeing people strip off their clothes and take a dip? That's what they do here.
Anyway I get how Skarsgard could walk around naked for eight hours and not be fazed. He was raised not to be ashamed of his body and has absolutely nothing to hide on that gorgeous chiseled physique. Eight hours sounds a little extreme though. Maybe they drew out his nude scene just a little longer than necessary.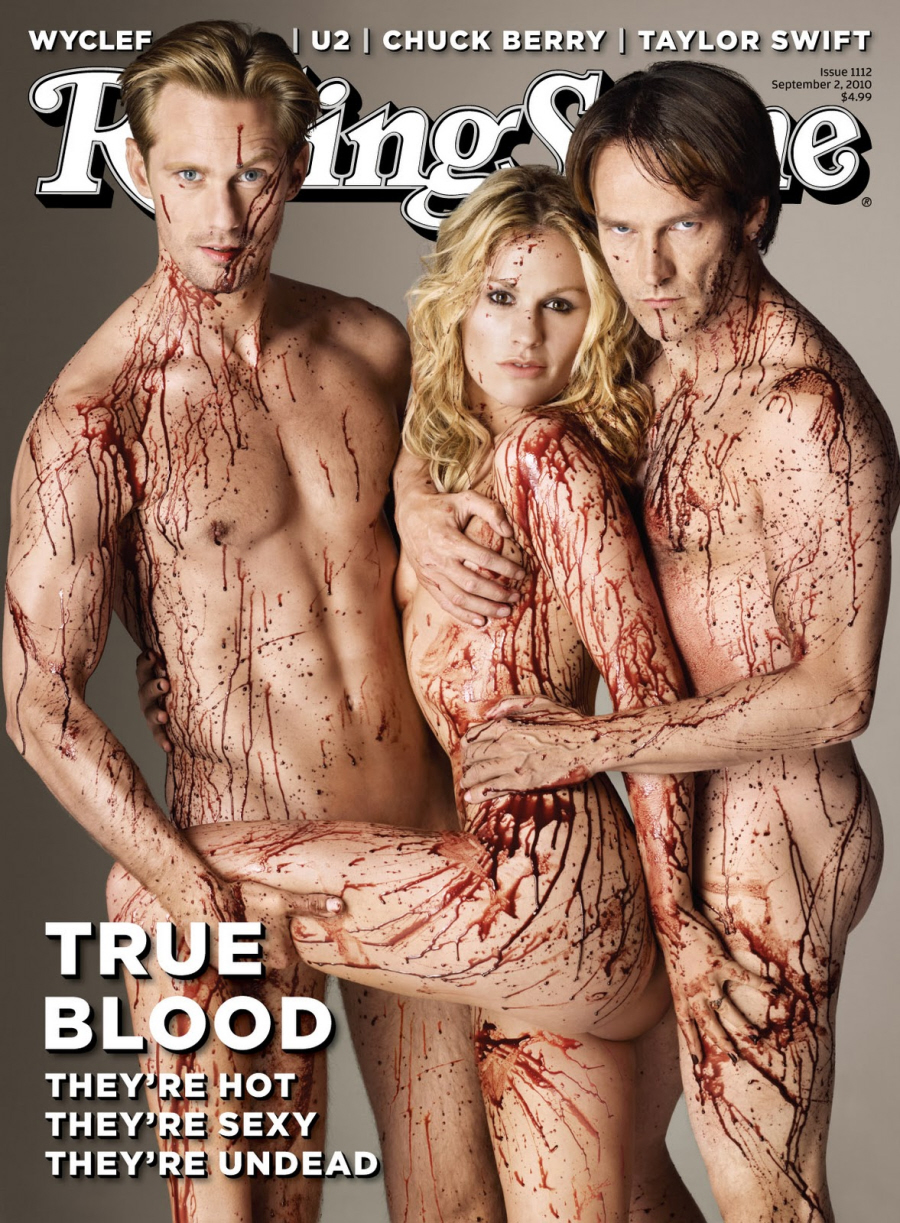 Header is a screencap from True Blood. Rolling Stone cover courtesy of RS.