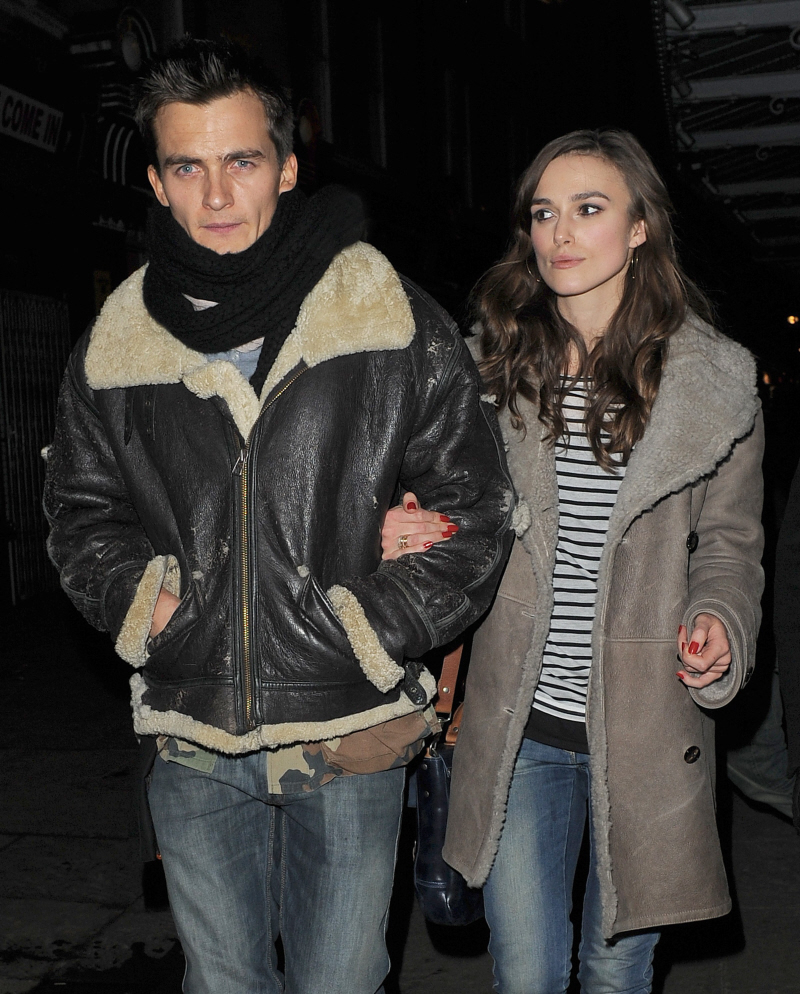 Keira Knightley has enjoyed a relatively low-key relationship with Rupert Friend for several years now. I think they met on the set of Pride & Prejudice – she was Lizzie Bennett, he was Mr. Wickham. If they met on the set, and started dating, then they've been together for more than five years, probably closer to six. For the most part, they keep their stuff relatively free of drama, neither pushing nor hiding their relationship. My point is that there is rarely any dirt about them, so that makes this piece of gossip somewhat exciting… The Daily Mail's Richard Kay is theorizing that they've split up, and that it happened a little while ago and nobody is confirming it yet:
Just the other day, lissom Sienna Miller was talking about how much she envied Keira Knightley's perfect life and wonderful relationship with handsome actor Rupert Friend. But now I hear that all may not be well with Britain's most bank-able film star's five-year romance with Friend.

The first hint of possible problems came last week when Rupert — who first met Pirates Of The ­Caribbean star Keira when they appeared in the film version of Pride And ­Prejudice — arrived without her at the ­London Coliseum gala production of English National Ballet's The Nutcracker.

On Rupert's arm was his mother, Caroline.

'We all wondered where Keira was, because it was a magical show,' says a fellow guest. 'But Rupert offered no explanation.'

Other guests at the high-profile event included Kate Moss, Sadie Frost and Natascha McElhone, who greeted Rupert in the interval with hugs and kisses.

And although Rupert looked happy enough that evening, friends fear that behind his smiles, all has not been entirely well with his live-in relationship with Keira, 25. Indeed, some are saying it could be all over between them.

It was only last week that Sienna revealed how she admired Keira's quiet life with Friend, describing how the couple spend their evenings reading books and discussing topics. 'It's the kind of life I aspire to,' Sienna said.

Rupert, who is a year older than Keira, became an overnight celebrity when he kissed Johnny Depp in the period drama The Libertine. When he first met Keira, she was still with her long-term boyfriend, model and actor Jamie Dornan and he thought he didn't have a chance with the Golden Globe-nominated actress. But they got together at Christmas 2005.

Sadly, there is speculation about whether the couple will be pulling Christmas crackers together ­during the festive season, and Keira, I am told, may be looking forward to a new life on her own.

Keira's agent says: 'We don't comment on personal matters.'
[From The Daily Mail]
Lainey at LaineyGossip thinks that there might be something there, which I think too. It's mostly because you never hear anything about them, so if friends are starting to creep out to the tabloids and giving random quotes, something is probably up. Also: the guy who wrote this piece, Richard Kay, is a major British gossip guy. He was Princess Diana's go-to mouthpiece for years when she wanted to get a particular side out. Just sayin'. Of course, Lainey also thinks something is up with Keira in general. What could it be… drugs? She looked kind of drugged out and glassy-eyed when she was promoting Never Let Me Go. Hmm… what's happening, Keira?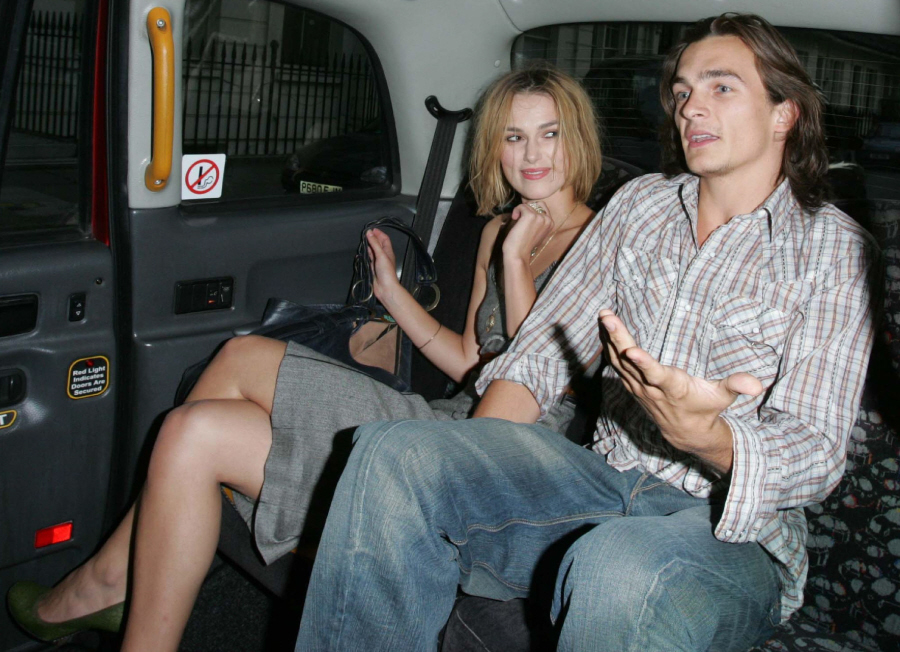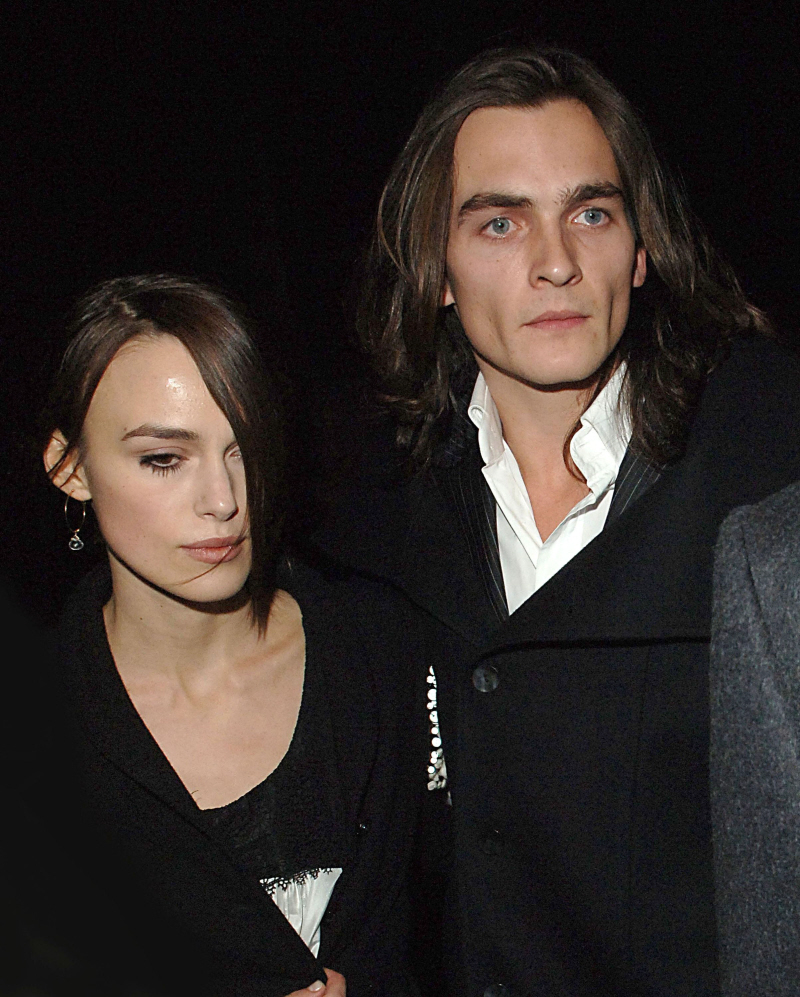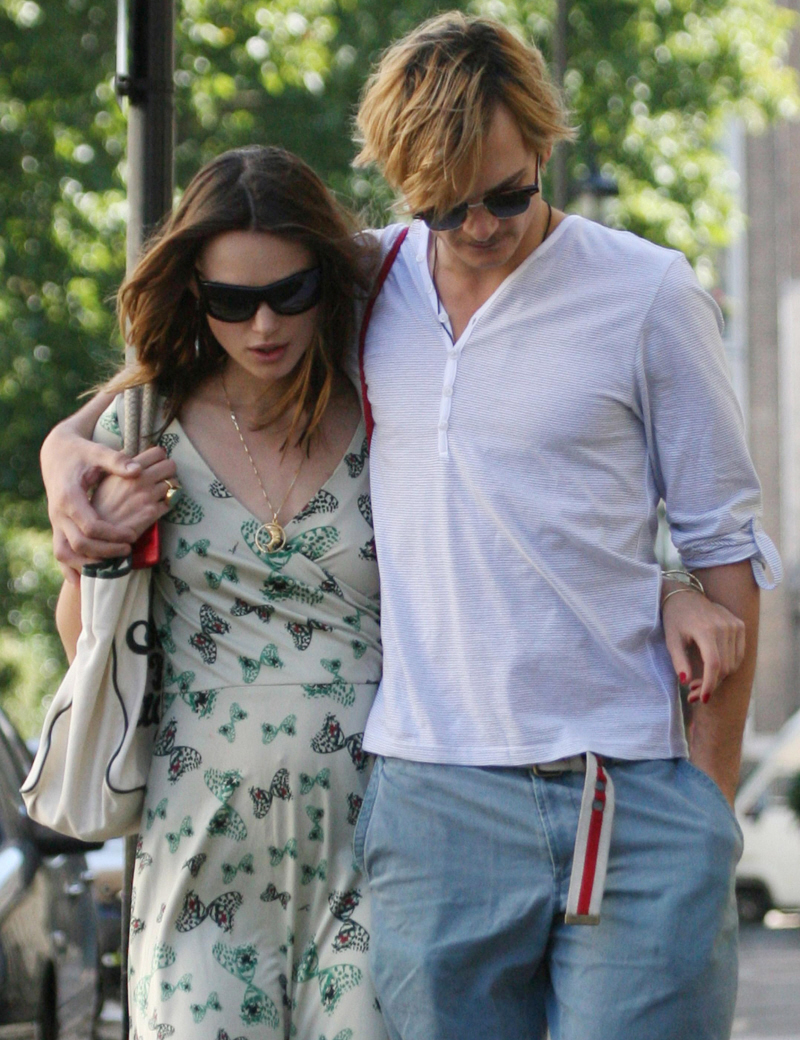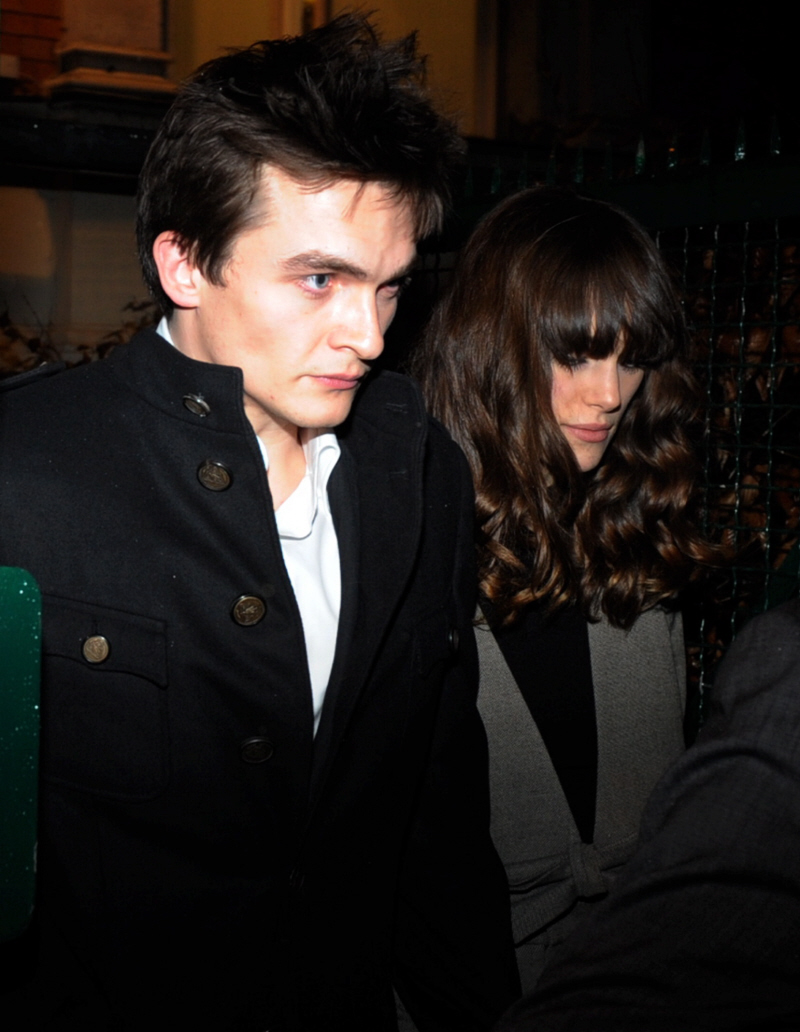 Photos courtesy of WENN.