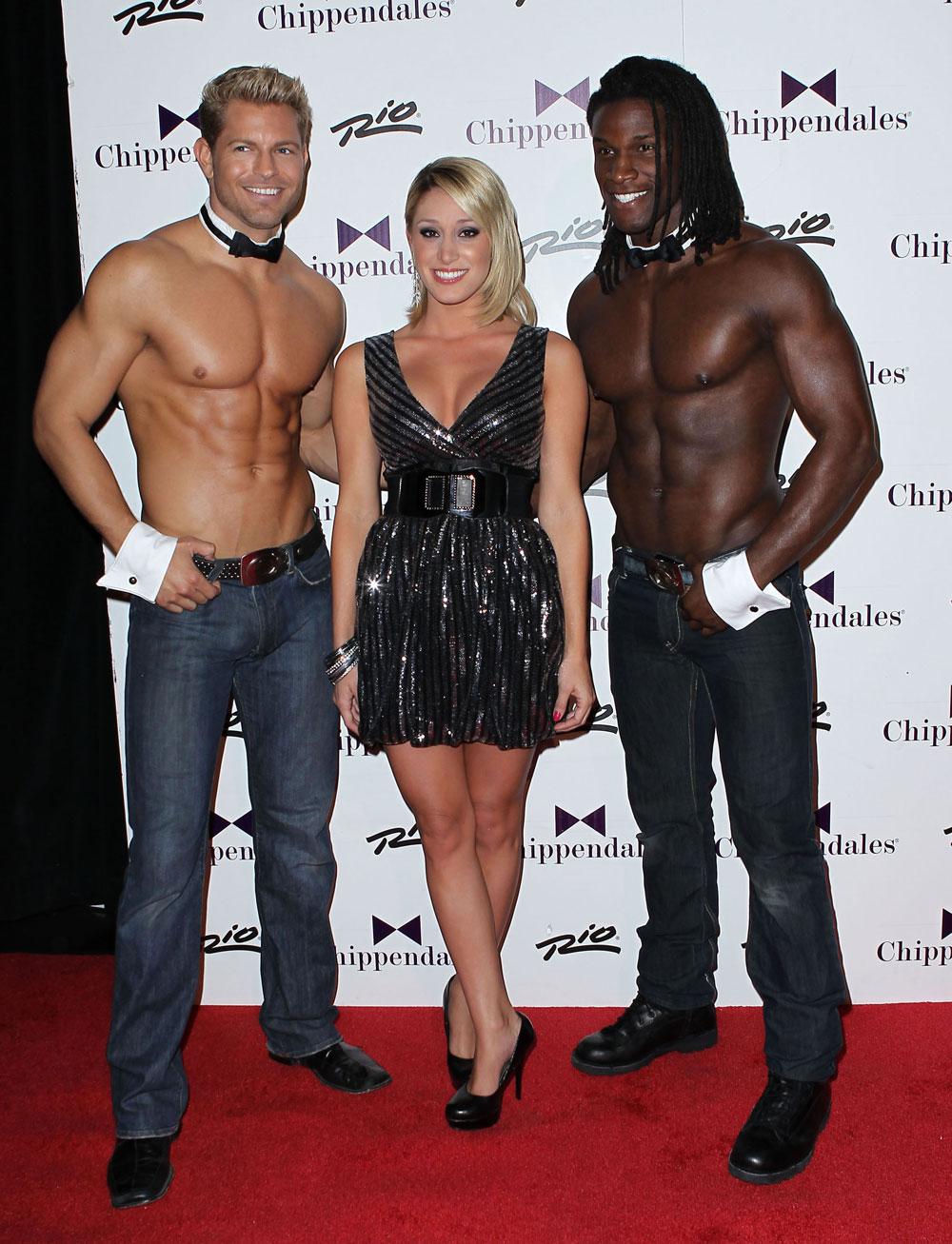 The new season of The Bachelor is going to start Monday, January 3. I've never watched it, but the tabloids love it, so I figure I'll give it a shot.
First, let's catch up with last season's "winner," Vienna Girardi.
Let's just say her 15 minutes are up. Girlfriend needs a job. Literally. And hooking up with Mark Salling of Glee doesn't count.
Since splitting from Vienna Girardi in June, Bachelor star Jake Pavelka has gone back to his pre-TV life as an airline pilot. But his ex-fiancee tells Star it hasn't been such an easy transition for her: "I can't just apply for a job and think I'll be treated normally. People think you're a villain if ABC makes you out to be one."

During one recent interview for a front desk position at a spa in L.A., Vienna says everything seemed to be going well until "the girl who interviewed me brought her boss over to pose in a photo with me. It was just so uncomfortable."

And if she doesn't find something in the next eight months, when the lease on her condo is up, Vienna says she'll have to pack it in and move home to Florida. "I'm on Craigslist every day looking at ads — that's what it's come down to."
[Star, print edition, December 20, 2010]
She must be fuming at all the tabloid attention Ali Fedotowsky gets. Vienna probably would have been better off losing The Bachelor and getting to be The Bachelorette like Ali did.
Actually, Vienna should go out and get a real job. Does she really expect sympathy for having to look on Craigslist when so many people are out of work?
The 14th season of The Bachelor will feature the return of Brad Womack, who is supposedly hated because he didn't choose anyone to propose to on his first go-round. Brace yourselves for the tabloid onslaught.
Vienna Girardi is shown hosting 'The Ultimate Girls Night Out' at Chippendales at The Rio All Suite Hotel and Casino Las Vegas, Nevada on 11/5/10. That's a job that many women would pay good money for! She probably got paid more for that than most people earn in a couple of months.