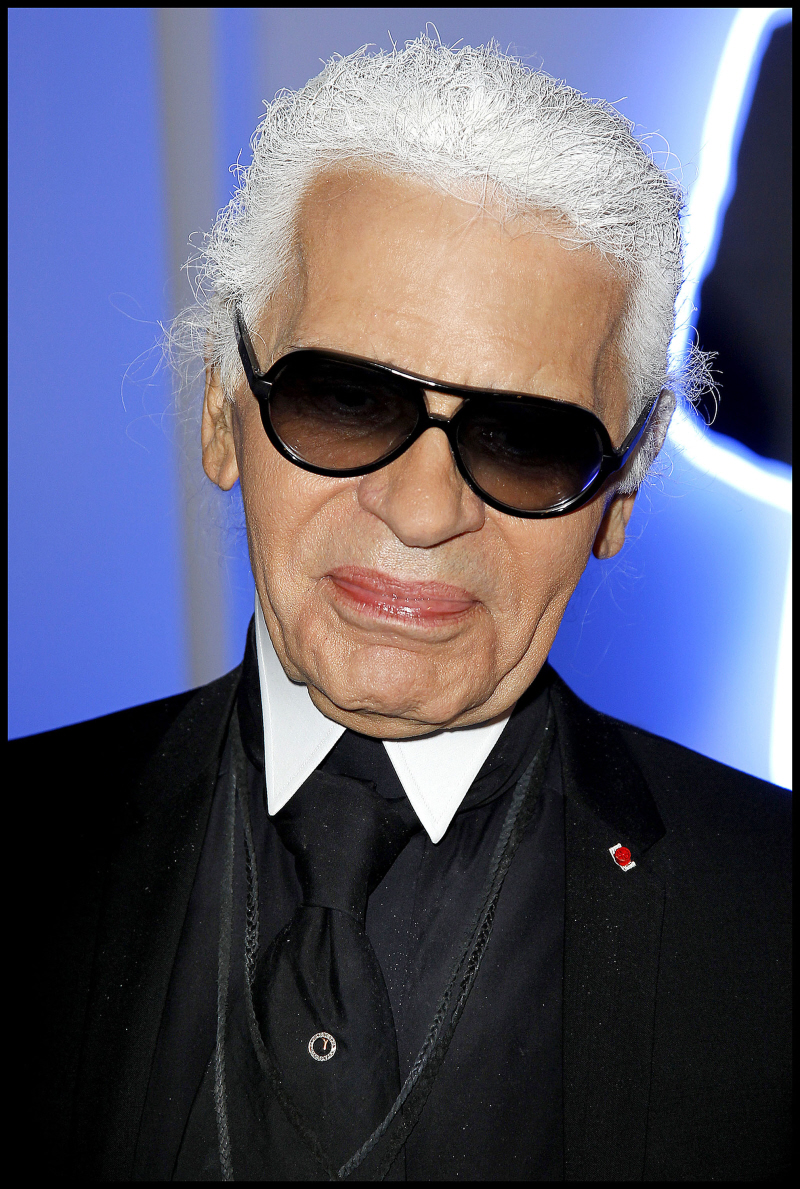 Our beloved Anger-Bear Karl Lagerfeld has provided us with a little belated Christmas gift, in the form of a cheesy commercial for Volkswagen's new "add-on package" for the Golf and Polo lines in their fleet – apparently, if you upgrade to "Style" you get alloy rims, "fog lamps" (I'm assuming that means fog headlights) and tinted privacy windows. I don't speak Anger Bear, so I am going with various translations which claim that Karl is saying something about seeing the cars in Barcelona, and Paris, and then Karl's boy muse Baptiste Giabiconi whispers something about how the cars are only for Germany, and Lagerfeld says "These models belong in Paris!"
Anger-Bear is… rather cute here, isn't he? Like he's aiming for kind of cheesy and campy, and it plays out well. I do find it interesting that Lagerfeld has no problem selling out for this kind of middle-market, affordable brand. I guess "selling out" doesn't make it to Lagerfeld's Epic List of Hate.
Sigh… I wish Lagerfeld was "the face" of more products. Can imagine that face endorsing a line of tampons? Or beer? Or Doritos? I would love it.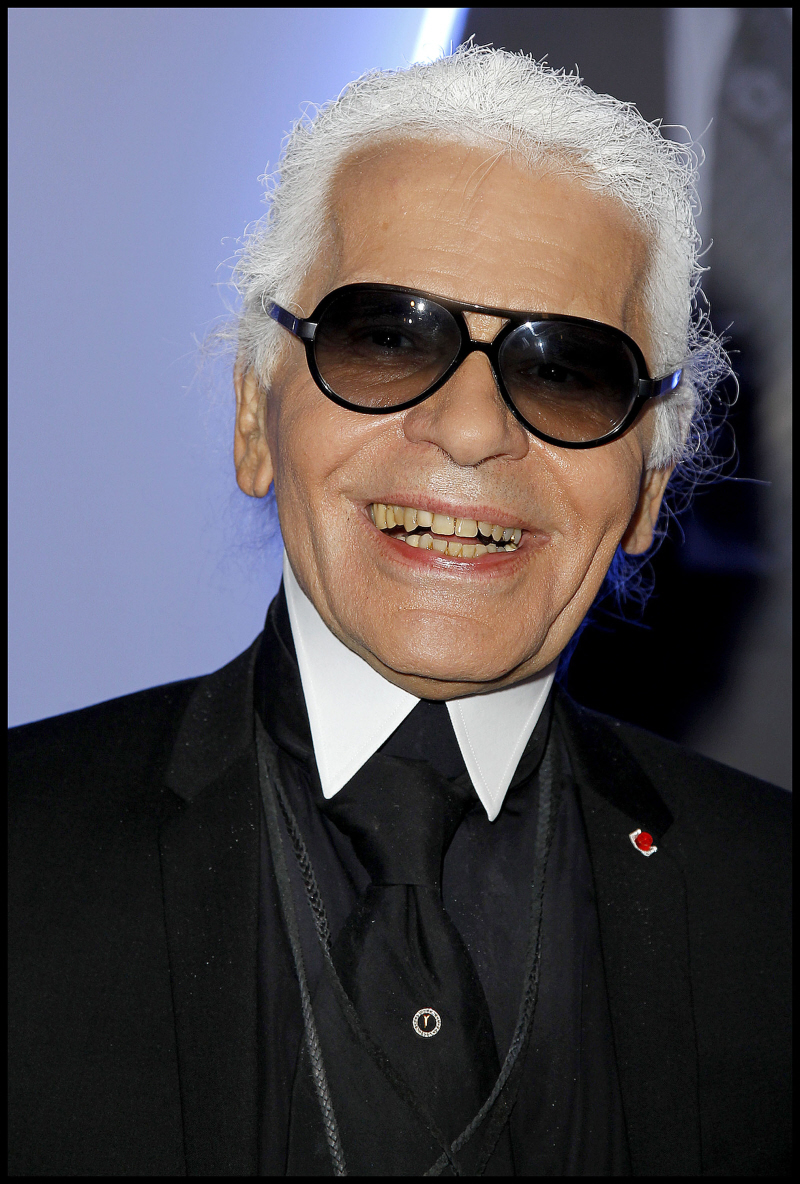 Photos courtesy of WENN.