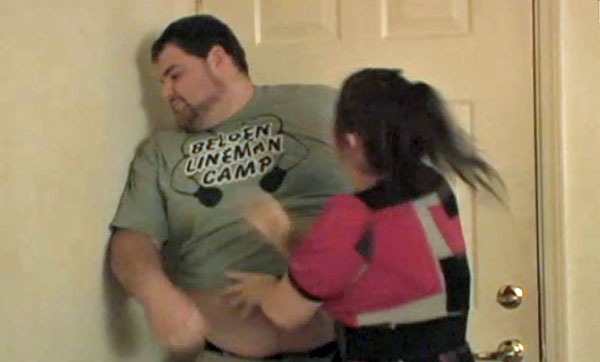 20 year-old Amber Portwood of MTV's Teen Mom has officially been charged with three felonies and a misdemeanor stemming from three separate attacks on Gary Shirley, the father of her two year-old daughter. (Earlier reports had Amber charged with two felonies and a misdemeanor, but those seem to have been premature.) Two of Amber's assaults on Shirley were shown on Teen Mom, and another was captured in unaired footage that was subpoenaed and screened by prosecutors. Amber was jailed in her hometown of Anderson, Indiana on Monday night (mugshot here) and was placed on a 24 hour hold with bail set at $5,000. She is expected to get out today, Tuesday, at 4:15 pm.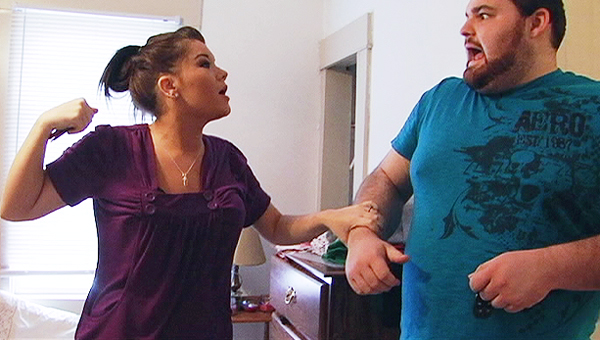 Amber Portwood was arrested for domestic violence on Monday in Anderson, Indiana, an officer at the Madison County Jail tells UsMagazine.com.

The 20-year-old star of Teen Mom allegedly attacked Gary Shirley, the father to her two-year-old daughter Leah, three separate times over the course of a year. The arrest was first reported by TMZ.

The Madison County Prosecutor's Office charged Portwood with two felony counts of domestic battery, one felony count of neglect of a dependent and one misdemeanor count of domestic battery.

She was booked at the jail and placed on a "24-hour hold" with $5,000. Portwood is expected to be released on Tuesday at 4:15 p.m. ET.
[From US Weekly]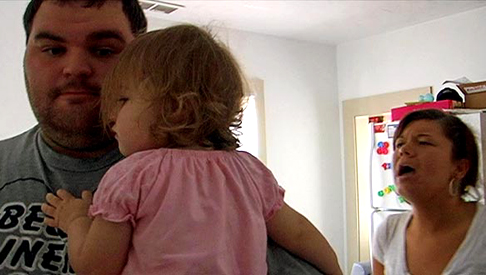 The two felonies are due to the fact that her daughter, Leah, "allegedly" witnessed those two fights. The other fight was a misdemeanor as their child was not thought to be there. Amber previously denied that she attacked Gary at all despite all the video evidence. She told Hollywood Life last month. "I didn't hit Gary in front of Leah so there are no felony charges. None of this is true, there's nothing against me. They can't charge me if they don't have proof." It sounds like she means "proof" that Leah was there, not proof that she choked and smacked Gary repeatedly, although of course she's wording it like she's entirely innocent.
This woman is an unfit mother and is in dire need of anger management counseling. At least now Leah will be cared for by Gary's family and hopefully won't have to live with an abusive mother with a hair trigger temper. Radar reports that Amber was given a "no contact" order which states that she cannot see Leah at all. There's no word on how long that lasts. (If she's feeling sad about it she can always lift up her shirt and look at a poorly rendered tattoo of her daughter.) Amber is scheduled to meet with a judge today, at which point she is expected to enter a plea.
The video below is just one of the incidents in which Amber attacked Gary. The other one is nearly impossible to find at this point.