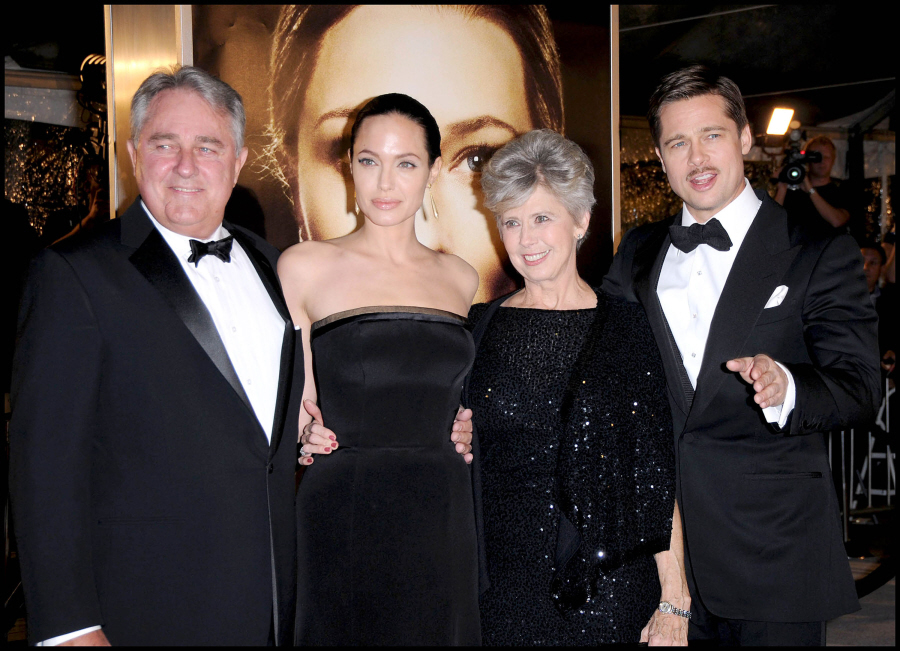 Just after celebrating Christmas in Namibia (with Empress Zahara's magnificent shank-eye), the Jolie-Pitt family made their way to Missouri for the new year. That's where Brad's entire family lives – his parents, his brother Doug and his sister Julie, and all of their families. A few days ago, Angelina and the girls were spotted at a Springfield Barnes & Noble (photo here) and a K-Mart. Radar reports that they were only in town a few days before they flew to yet another destination (unknown). But before they left, Brad and Angelina took a tour of the St. John's Jane Pitt Pediatric Cancer Center, the center which Brad and Angelina helped fund through their foundation (photo here):
Brad Pitt and Angelina Jolie are on the move again.

On Wednesday, just days after celebrating the holidays in Namibia, Africa, the couple made an impromptu stop at the St. John's Jane Pitt Pediatric Cancer Center in Springfield, Mo., the town where Pitt grew up.

"They called a little bit ahead, about an hour ahead, and requested to tour the pediatric center," hospital spokesperson Cora Scott said Thursday. "They stayed about 45 minutes. It was a very nice visit."

Last year, Pitt and Jolie, along with Pitt's brother and sister and their families, donated $1 million to St. John's Foundation for Community Health and dedicated the pediatric cancer center to Pitt's mother, Jane.

"Jane Pitt is a gem in our community," Scott said. "She's a very wonderful woman who cares so very much about the well being of children."

During the visit Wednesday, the Hollywood couple were accompanied by Pitt's parents and his brother Doug.

According to Scott, Pitt and Jolie didn't mention their New Year Eve's plans, but for now it seems that the couple and their six kids are spending time with their extended family.
[From People]
That was nice of them. I like how focused they are on drawing attention to local Missouri charities as well as international charities. I think part of it is that Brad's brother Doug is some big deal in Missouri… there were even rumors that Doug was considering a run for public office, which would be interesting. Anyway, happy New Year to the Jolie-Pitts. May they bring us more gossip in 2011.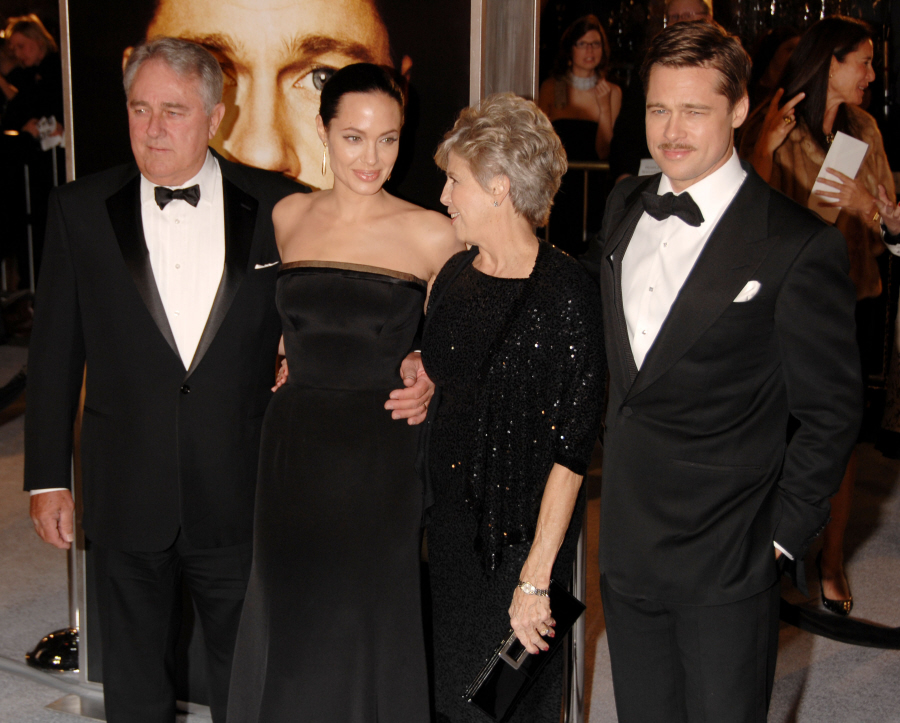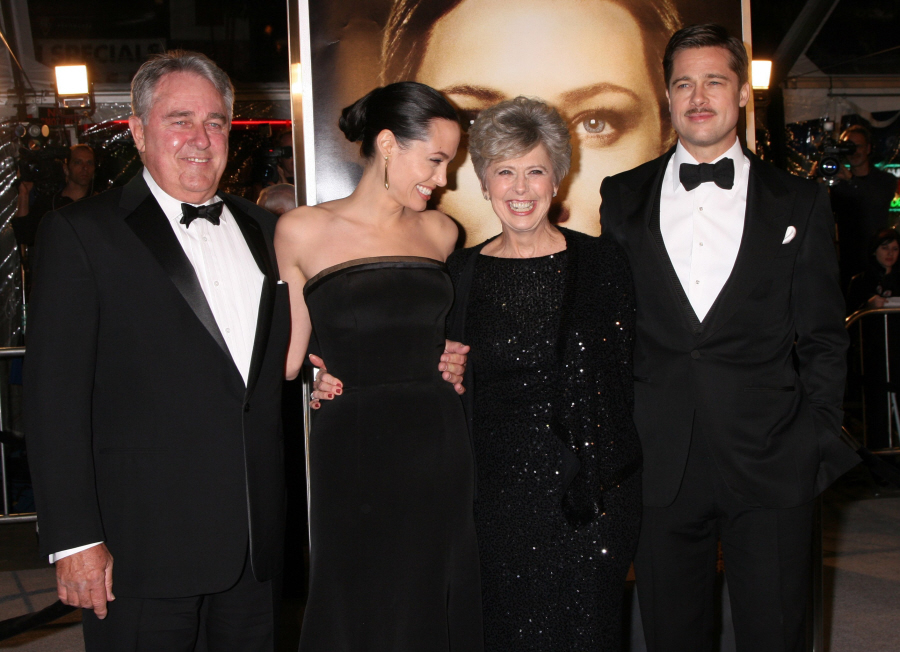 Photos (from 2008) courtesy of WENN.