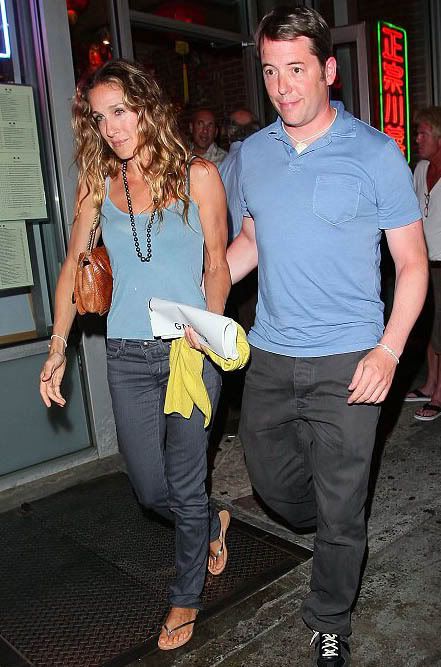 Do Sarah Jessica Parker and Matthew Broderick have an 'unconventional' marriage? While their union has been dogged by gay rumors, mostly related to Matthew's Broadway theatre connections, a 'source' has spoken to the Daily Mail about their relationship, claiming that they've always had an unconventional marriage. Matthew was recently accused of having an affair with a woman while Sarah Jessica was away filming Sex and the City, which the source does not confirm or deny.
A source said that the 43-year-old actress had told a friend she and Broderick, 46, 'had been out of love for a long time but remain married for their son'.

The source added: 'Sarah and Matthew have been struggling for years. Now they have decided to make things work – especially for the sake of their son, James.'

Another source defended the couple, saying: 'They have never had a conventional marriage, but it works for the two of them.

'Sure they fight like other couples but they love each other and their little boy. They are so private and hate all this silly gossip.'
"They fight like other couples but they love each other and their little boy." Am I completely wrong in thinking that is actually the textbook definition of a traditional marriage? Instead of divorcing at the drop of a hat they are going to stay together and work through their issues, and stay as a family.
The Daily Mail also states that the pair tries to avoid being photographed together, but I've seen enough photos at premieres of them together to say that isn't entirely true. I think they just try to not be photographed at all when they are living their private life, which does make the photos of them together out to dinner rare. Particularly the matching outfits make it look staged, although Matthew isn't wearing his wedding ring. What do the white wristbands they both wear symbolize?