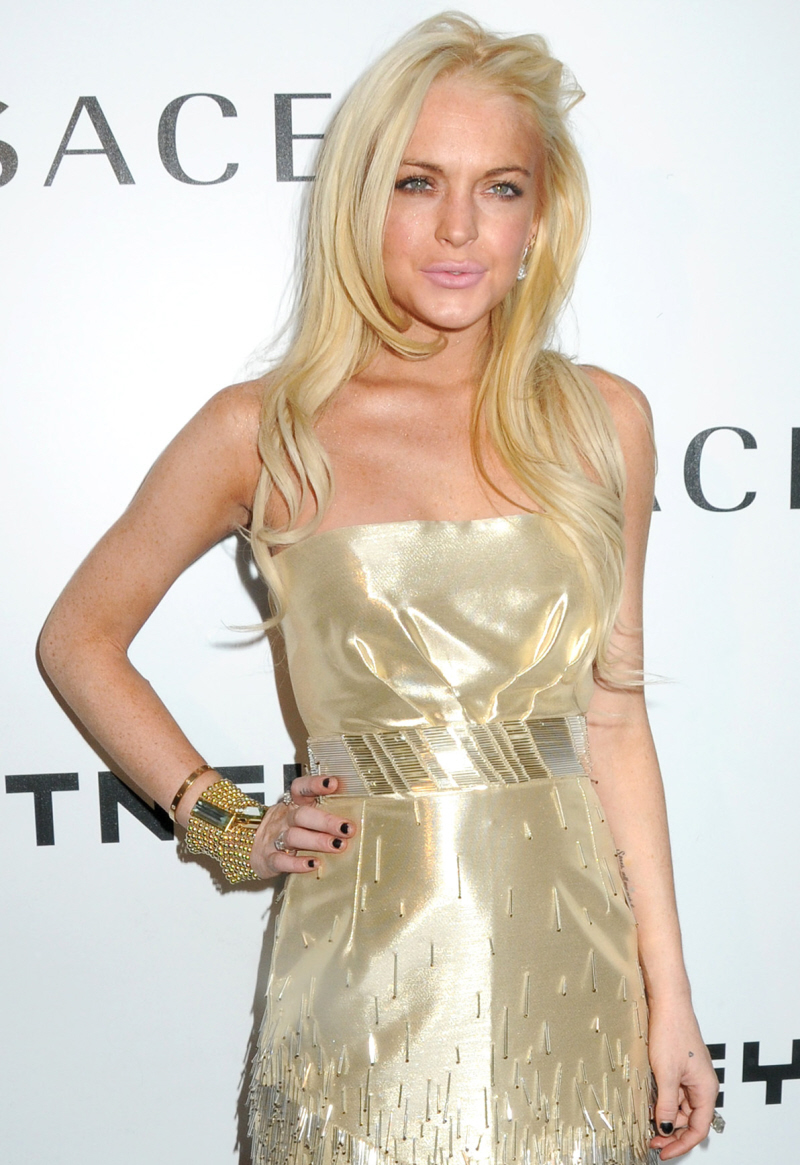 CODE RED BEEP SIREN FIRE ALARM HIGH ALERT.
Lindsay Lohan is out of rehab. I was waiting until TMZ reported it, but Radar got the scoop and E! News is confirming. Despite Mother Crackhead's strategic leak to TMZ this morning about Lindsay wanting to stay at the Betty Ford Clinic another week, Crackhead Junior has been released.
Lindsay Lohan has been released from the Betty Ford Center in Rancho Mirage, California after a 90-day stint in rehab, RadarOnline.com has learned. The Mean Girls star, 24, served the rehab stint in connection with her 2007 DUI conviction, as her repeated failures to meet the terms of her probation caused her to serve two stints in rehab — and two in jail — last year.

Anticipating her release, Lohan Tweeted New Year's Day that "Today is the first day of the rest of my life. The future depends on what we do in the present.' -Mahatma Gandhi… One step at a time…"

Her father Michael told CBS Early Show on Monday it's important for he and Lindsay's mother Dina to put aside their long-running bad blood to present a united front for the sake of their recovering daughter.

"I'll say this now: I don't want to be held responsible in the future," Michael said. "If Dina and I can't get on the same page and resolve the differences she believes that we have, it's going to be a never-ending battle for Lindsay. She needs that stability in her family. All my kids need it."

Lindsay's next court appearance is scheduled for February 25.

Earlier today, a source close to the actress confirmed to E! News that Lohan would in fact be exiting the center "very shortly." They weren't lying.

A source now confirms to E! News that Lindsay left her desert digs "earlier this morning," but did not divulge when or to where she was headed.

The 24-year-old is expected to meet up with mom Dina Lohan and secure herself a sober coach before ultimately deciding if she will call New York or Los Angeles home.

However, while she's made good on her rehab stint, she remains on probation and is due back in court for a progress hearing on her 2007 DUI conviction—AKA what got her into this mess in the first place—on Feb. 25.
Lock up your drugs. Lock up your liquor. Lock up your husbands. Lock up your cigarettes. Lock up your orange spray tan goop. Lock up your donkeys. Lock up your jewels. Lock up your cash. Lock up your girlfriends. Lock up your babies. Lock up your cars. Lock up your everything. BLOHAN IS FREE.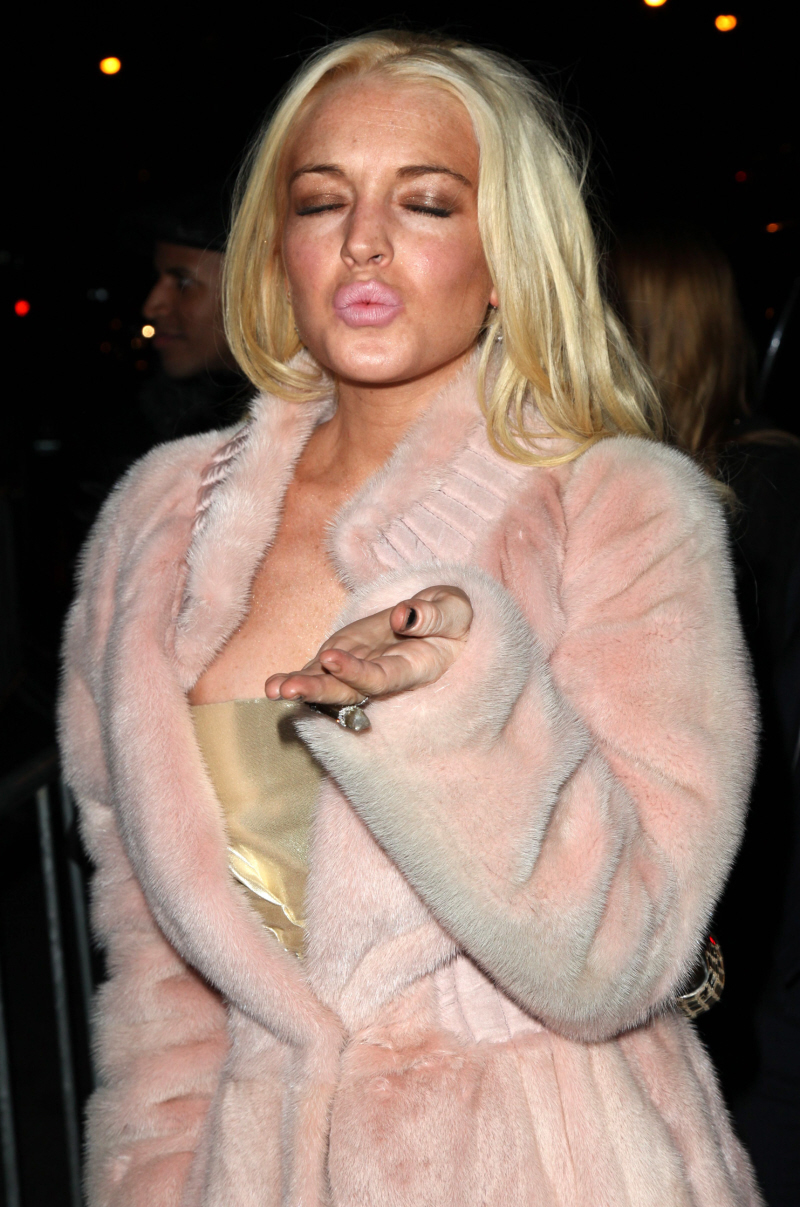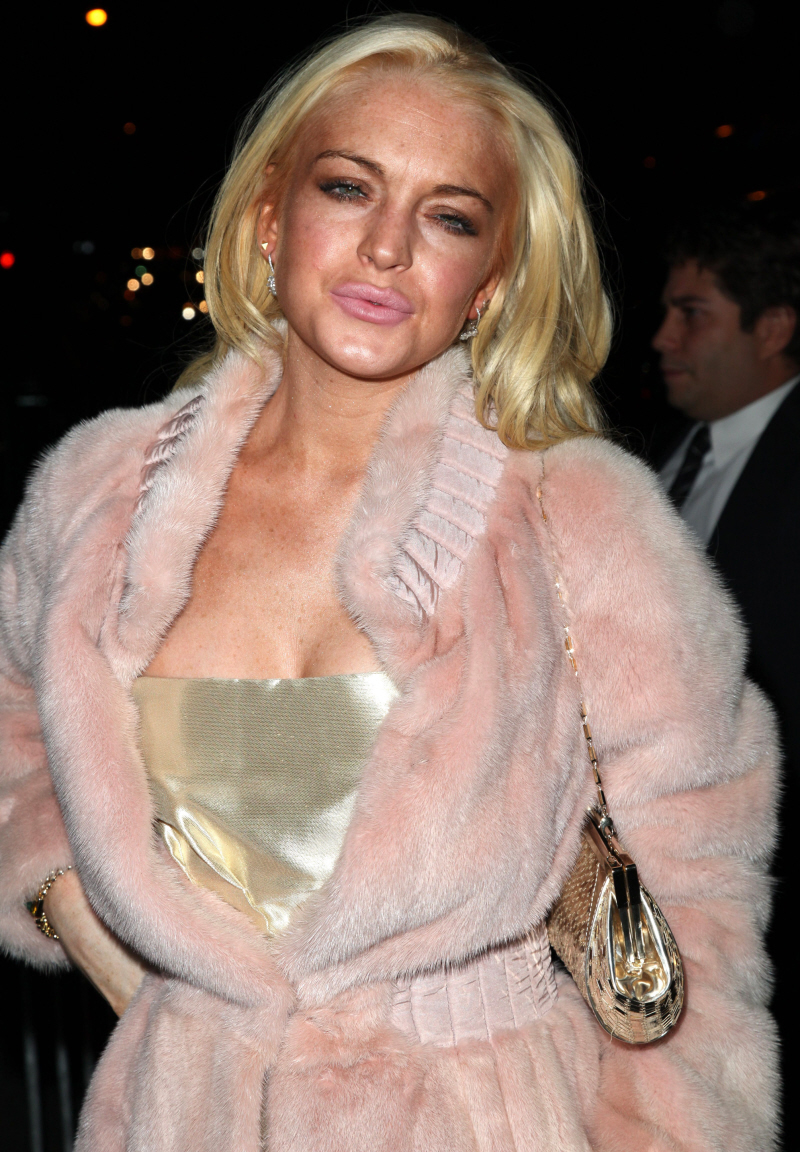 Photos courtesy of WENN.