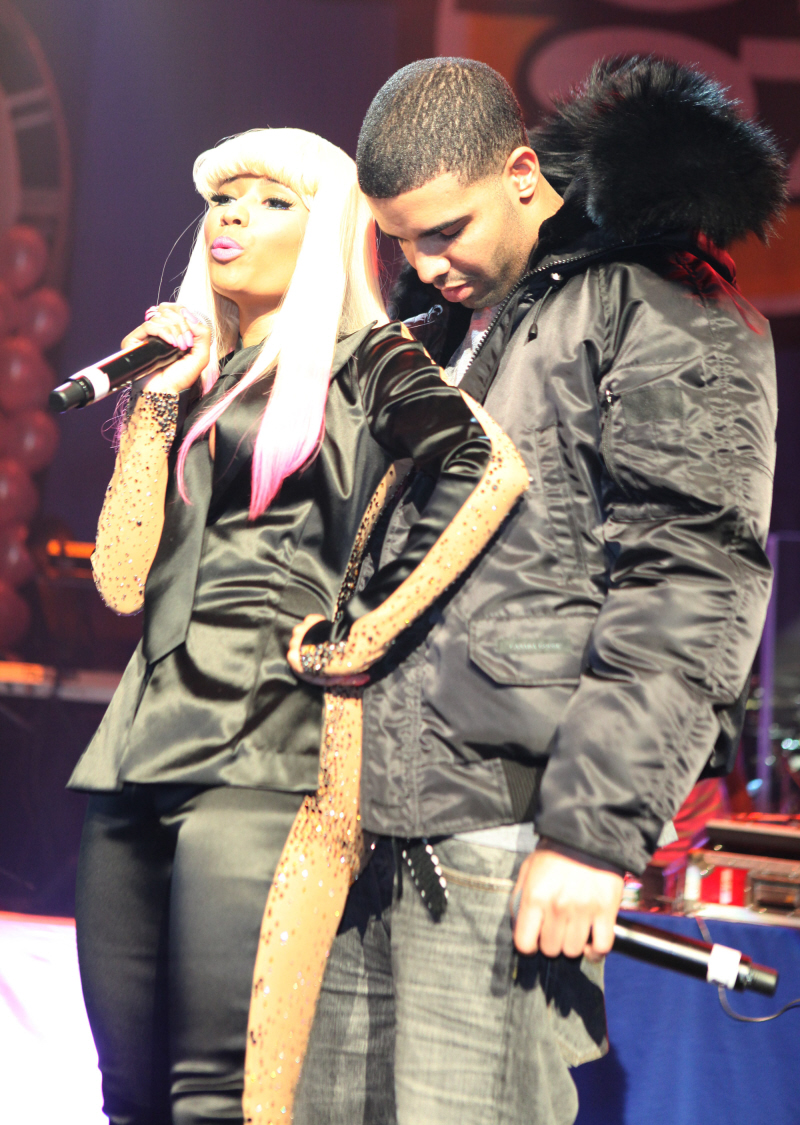 Because I read Bossip regularly, I know that Drake and Nicki Minaj have been rumored to be kickin' it for a while. Apparently, Nicki and Drizzy are genuinely tight, even if they aren't really boning. They seem like friends, and two people that seem to "get" each other. Drizzy has even joked about making Nicki his wife, and they engage in Twitter flirting and such. So… basically, this report is not surprising.
The new year started off on a high note for Nicki Minaj and Drake. While both stars were hosting separate parties in Miami for New Year's Eve, Drake couldn't wait to cozy up to the pint-size, neon-haired Nicki.

"Right after the clock struck midnight, Drake left his party at the W South Beach and dashed over to Nicki's Moët & Chandon-sponsored bash at Mansion," a spy tells us. The singers, who have collaborated on songs before, "were dancing and cuddling all night."

The duo partied until 4 a.m. and then were spotted leaving together.

Drake's last high-profile romance was with fellow singer Rihanna. But Nicki and Drake have been linked together in the past, especially after Drake jokingly tweeted that the two got married. "Please refer to @nickiminaj as Mrs. Aubrey Drake Graham and don't stare at her too long," Drake tweeted last August. "She's finally mine."
[From Life & Style]
The only thing that surprises me slightly is that Rihanna isn't already riding Drake after her split from Matt Kemp. Perhaps Rihanna has her eye on someone else. Perhaps she knew that Drake and Nicki have something going on, and she didn't want to interfere. God knows, Nicki seems like the kind of girl who would shank someone over a dude.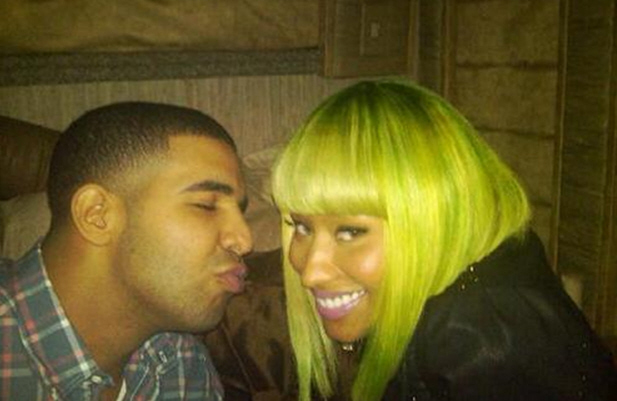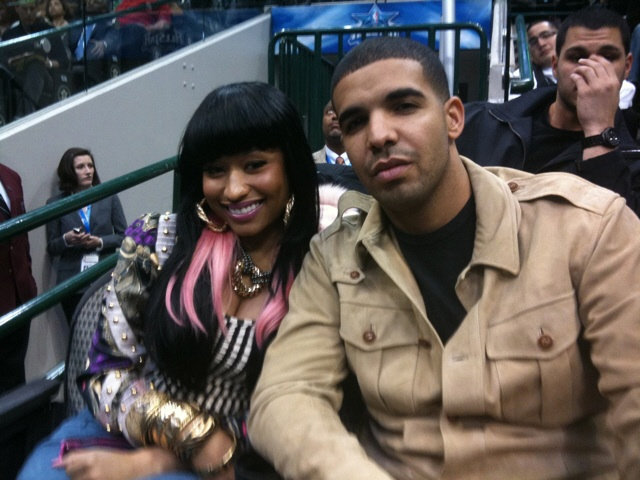 Header courtesy of WENN. Additional pics courtesy of Twitter.