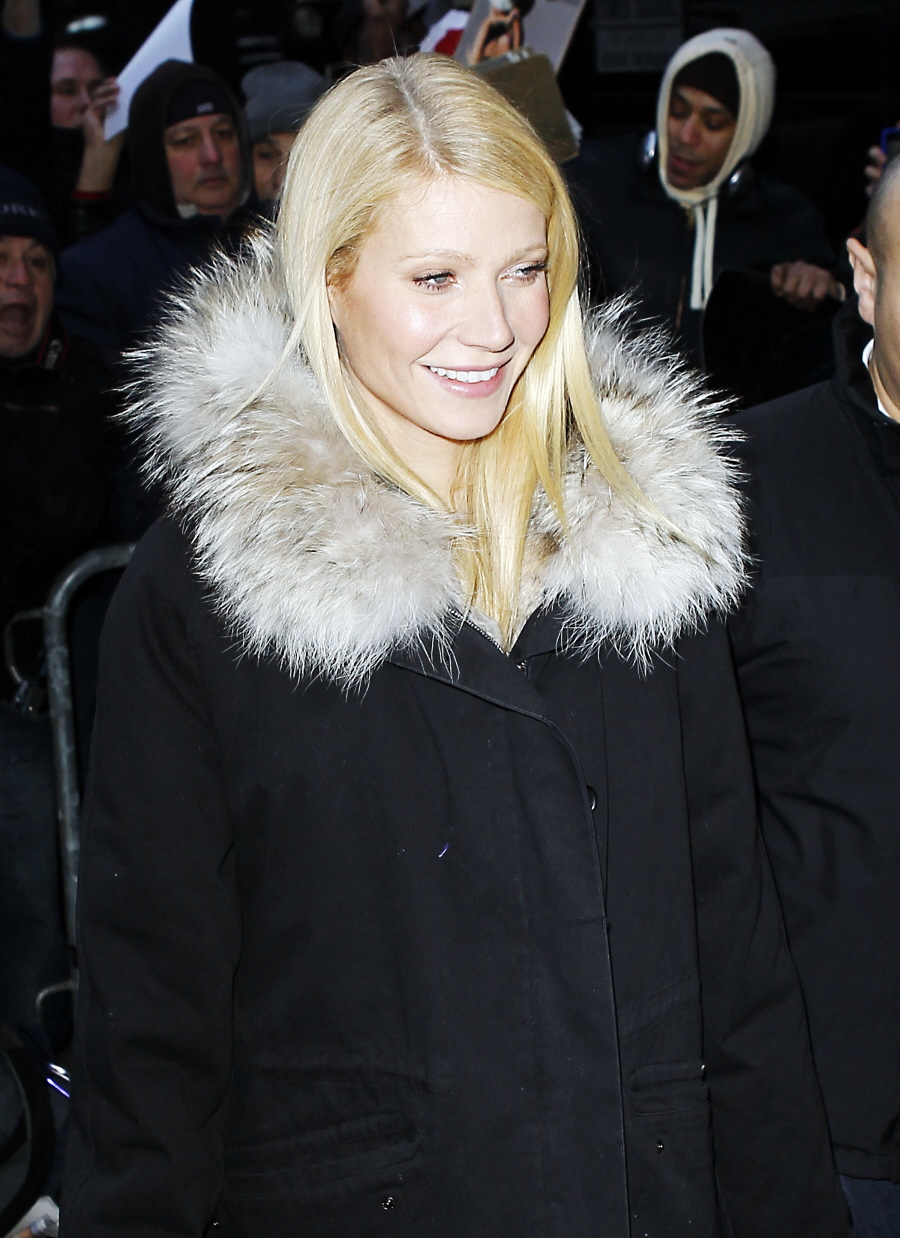 Gwyneth Paltrow is the February cover girl for Good Housekeeping. Which is unusual, because Gwyneth generally doesn't deign to appear on any magazine cover other than the biggest fashion magazines. But she's sellin' her drunken Britney Spears twang to the heartland y'all, and people in Kansas don't read Harper's Bazaar (in Goop's mind). So… Goopy is sellin', and she's trying to talk about things she thinks hick peasants will enjoy. Which means talking AGAIN about her post-partum depression after she gave birth to Moses, and about how much Chris Martin loves her. Eat up, peasants.
Gwyneth Paltrow had a blissful time during daughter Apple's first few months of life in summer 2004. Two years later, when son Moses was born, things couldn't have been more different. The actress found herself living a nightmare.

"I felt like a zombie. I couldn't access my heart. I couldn't access my emotions. I couldn't connect," Paltrow, now 38, says in the February issue of Good Housekeeping.

"It was terrible, it was the exact opposite of what had happened when Apple was born. With her, I was on cloud nine. I couldn't believe it wasn't the same. I just thought it meant I was a terrible mother and a terrible person."

It was Paltrow's husband, Coldplay frontman Chris Martin, who first thought she might be suffering from postpartum depression.

"About four months into it, Chris came to me and said, 'Something's wrong. Something's wrong,' " Paltrow recalls. "I kept saying, 'No, no, I'm fine.' But Chris identified it, and that sort of burst the bubble."

Paltrow says the hardest part was acknowledging the problem. "I thought postpartum depression meant you were sobbing every single day and incapable of looking after a child," she explains. "But there are different shades of it and depths of it, which is why I think it's so important for women to talk about it. It was a trying time. I felt like a failure."

With those dark days long behind her, Paltrow has rebooted her film career – and begun a musical one – with her role in Country Strong. Her husband, supportive as ever, helped her learn guitar for the part – which came as no surprise.

"I can depend on him," Paltrow says. "He makes me laugh. He's really appreciative of me. You know, he makes me feel special."

Although sometimes, she has to push him a little to talk about his feelings. "I definitely have to coax things out of him when we talk. You know, he's British, so it's a different lexicon totally," Paltrow says. "But you have to communicate. Otherwise there's no relationship."
[From People]
Regarding Goopy's post-partum issues: I don't hate that she talks about it, and I'm only mildly annoyed that she brings it up in nearly every major interview. No, what really bothers me is that I get the feeling that despite her attitude that she's "speaking out" or "educating" about post-partum depression, she is in fact making the issue all about HER, and trying to tell us about the one time in her life that she "failed" (in her mind). Goopy is all about being holier-than-thou, and for being more elite than everybody else. In her mind, if she had post-partum issues, that is the one chink in her armor of smug superiority. She's trying to relate to us peasants, all of us who are failing and being average and not elite on a daily basis. It feels cheap and inauthentic to me. But – it's still all about her, of course.
Regarding what she said about Chris Martin: "He's really appreciative of me. You know, he makes me feel special." ALL ABOUT HER. Also, I don't buy it.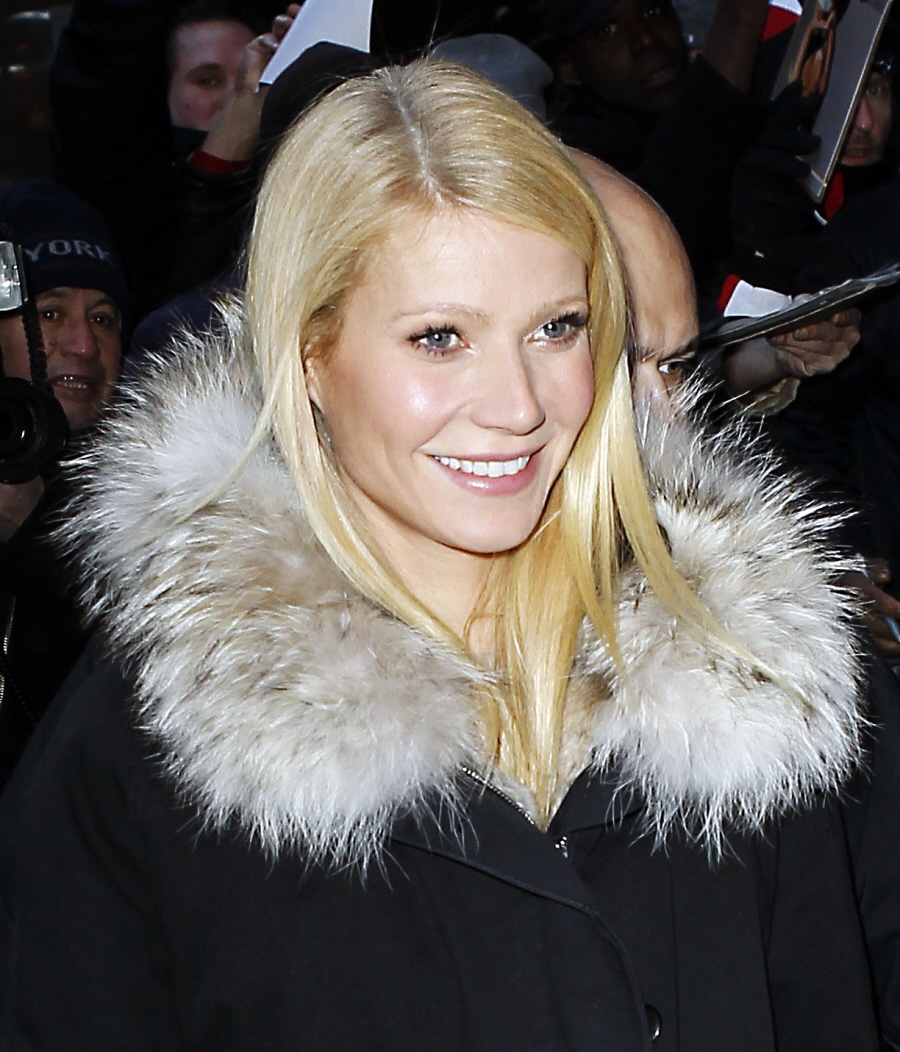 Photos courtesy of Fame.