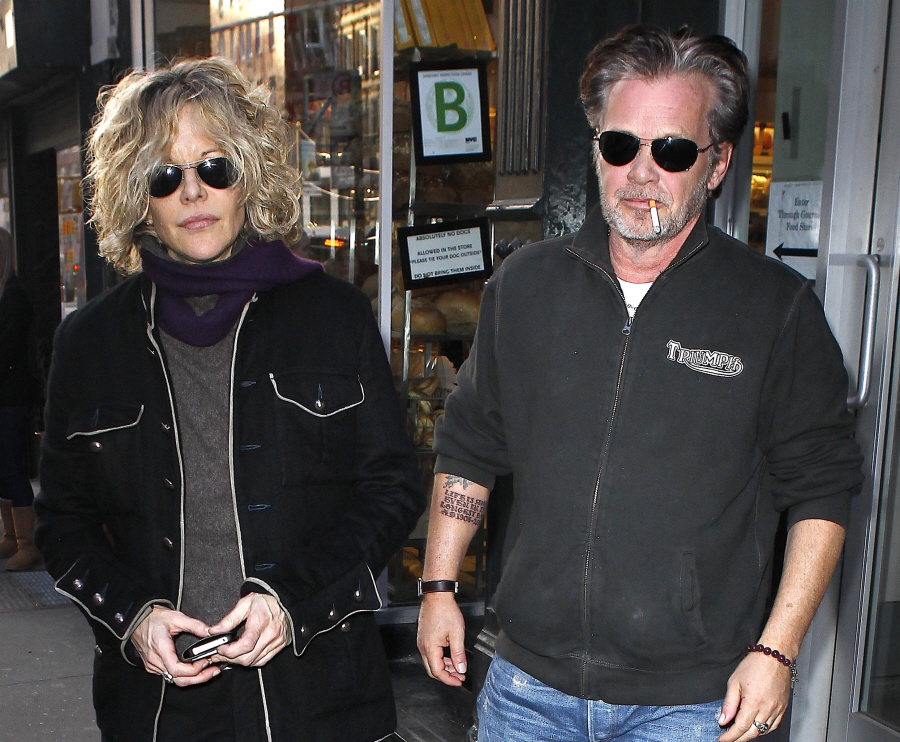 Yesterday, Meg Ryan took her new lover John Mellencamp out for a little photo op. I seriously think they must have called every photo agency and paparazzi they knew, because these photos are everywhere. I guess this is what new couples do now to announce their relationship. The old way – walking on red carpet together – isn't available, because Meg barely works anymore (because of her jacked face). Anyway, the body language: Meg is all "Can you bitches shut up about how I'm a homewrecker now?" and John is all "Whatevs, I got my jumpoff and my cig, it's all good."
By the way, CB wants me to point out the smoking thing specifically. Apparently, back in 2009, John's 14-year-old son used Facebook to wage a campaign to get his dad to stop smoking. Looks like that took, right? Do you think his son is kicking himself a little bit, thinking that he was maybe focused on the wrong thing? I mean, we still haven't heard anything from John's estranged wife Elaine, but I'm seriously waiting for her side of things.
Also – what the hell is Meg wearing? Ugh.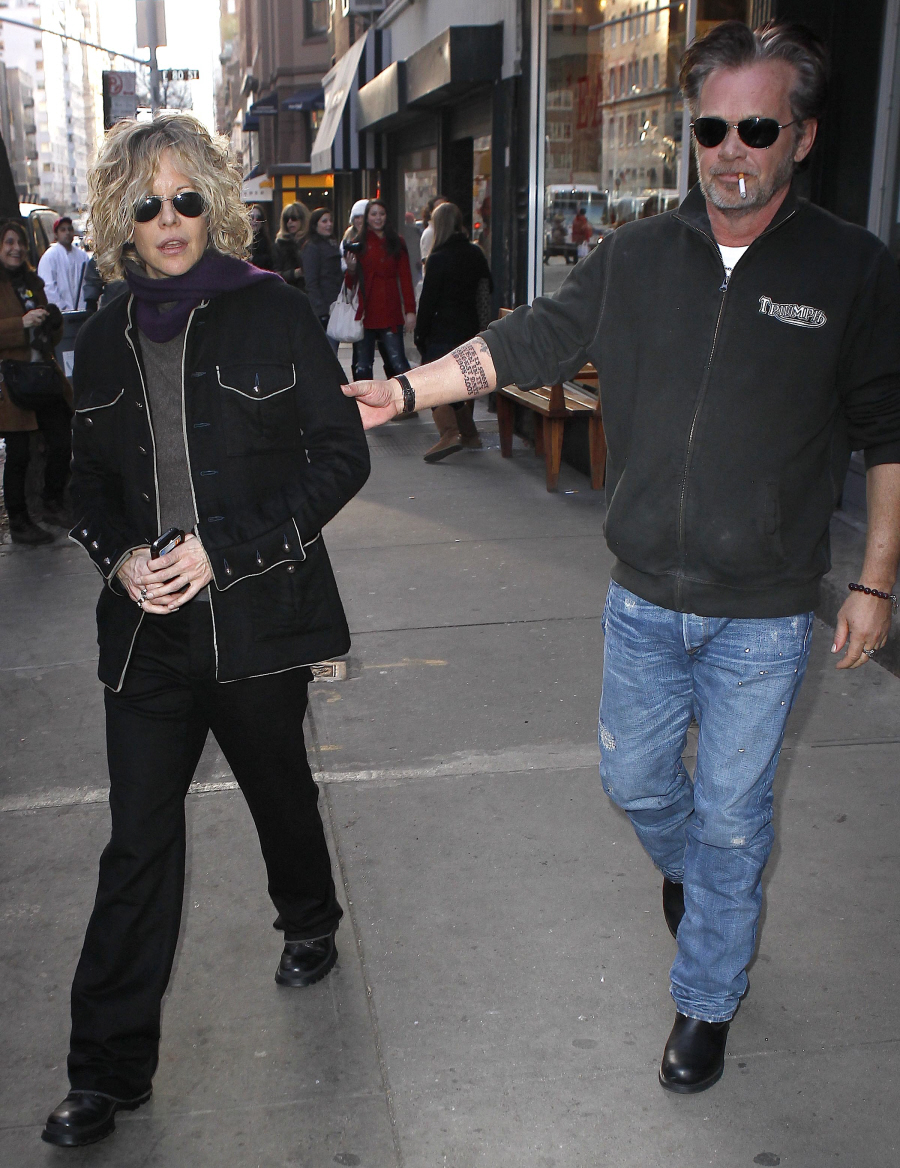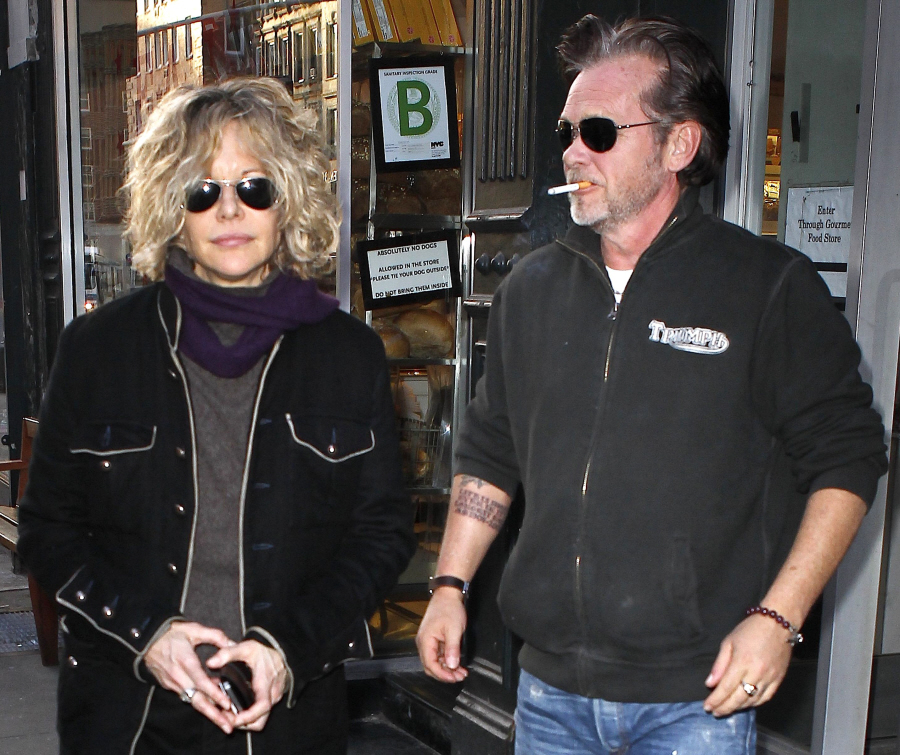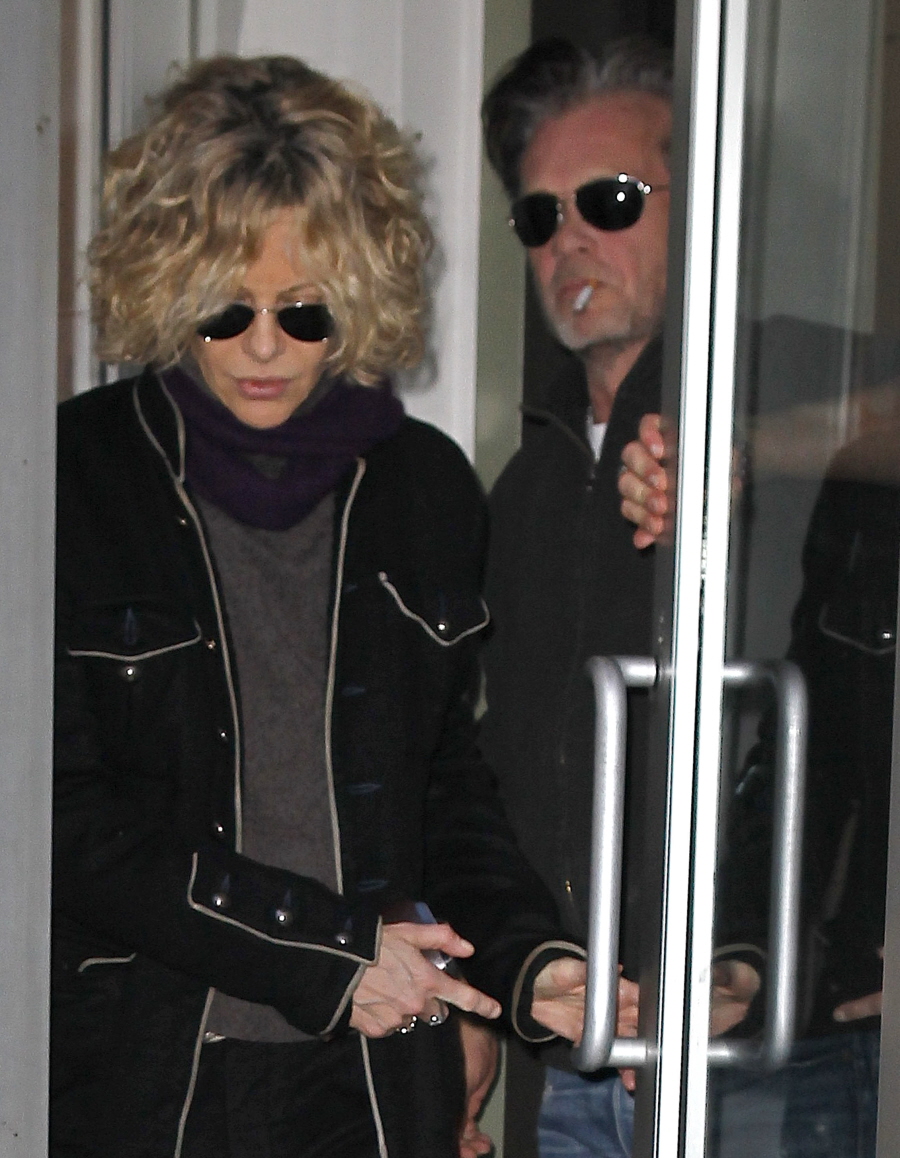 Photos courtesy of Fame.