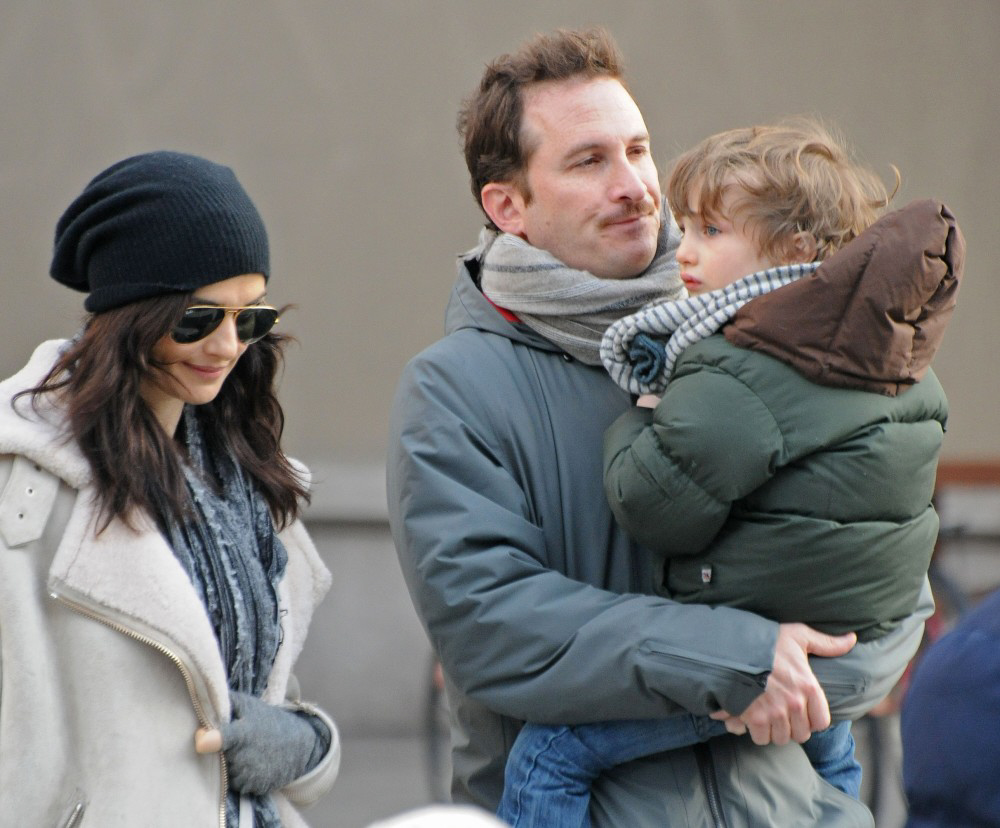 These are some new photos of Rachel Weisz and her ex-fiancé Darren Aronofsky in NYC on Wednesday. That's their son Henry, aged four. The body language is interesting, isn't it? I interpret it as: Darren is kind of pissed at Rachel, because he suspects that her relationship with Daniel Craig isn't quite as "whirlwind" as she claims, and that Daniel and Rachel were indeed screwing around with each other while Rachel was still technically with Darren. I also think that since Darren and Rachel are out and about with their son, that perhaps this is an attempt by both to put their son first, no matter how pissy they are with each other. For her part, I read Rachel's body language as apologetic, and even slightly submissive, like she's all "You can be as angry as you want. I did a crappy thing. I'll just hang back a bit. I'm sorry."
Us Weekly has an interesting little story about this uncool Bermuda Triangle, with Darren cast as The Aniston. According to their sources, Darren was taken aback by Rachel and Daniel relationship, and Darren is "devastated".
Bond's got a new girl! Rachel Weisz, 39, and her 007 hunk Daniel Craig, 42, only had eyes for each other as they shopped for fruits and veggies in the snowy English town of Dorset on Christmas Eve.

"Rachel was laughing at everything he said," an eyewitness tells Us of the couple, who costar in Dream House. And they clearly liked being close.

"At one point, when Daniel was putting his phone back in his pocket, Rachel reached for his hand again," says the bystander.

Not so merry about the new pairing: Black Swan director Darren Aronofsky, with whom Rachel ended her five year engagement mere weeks earlier, in November.

"Darren is devastated," says a source. "In no way did he see this coming."
[From Us Weekly, print edition]
Yeah, Rachel and Daniel seem totally loved up, don't they? The sex is so good, neither one of them can think properly. Just so I'm not a total curmudgeon about all of this, let me say what I like about the Rachel and Daniel pairing: I like that they're close in age – she's 40, he's 42. It's a very age appropriate pairing, and I really do appreciate that. I also like the way they look together – he's all craggy and blonde and James Bond, and she's all dark hair and ivory skin loveliness. Damn…poor Darren! I do feel for the guy.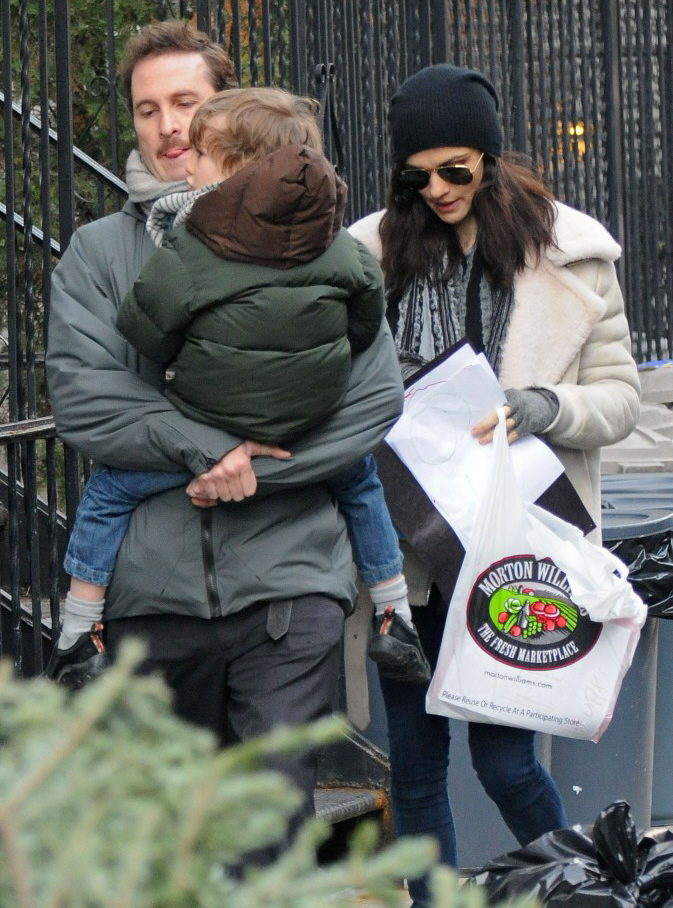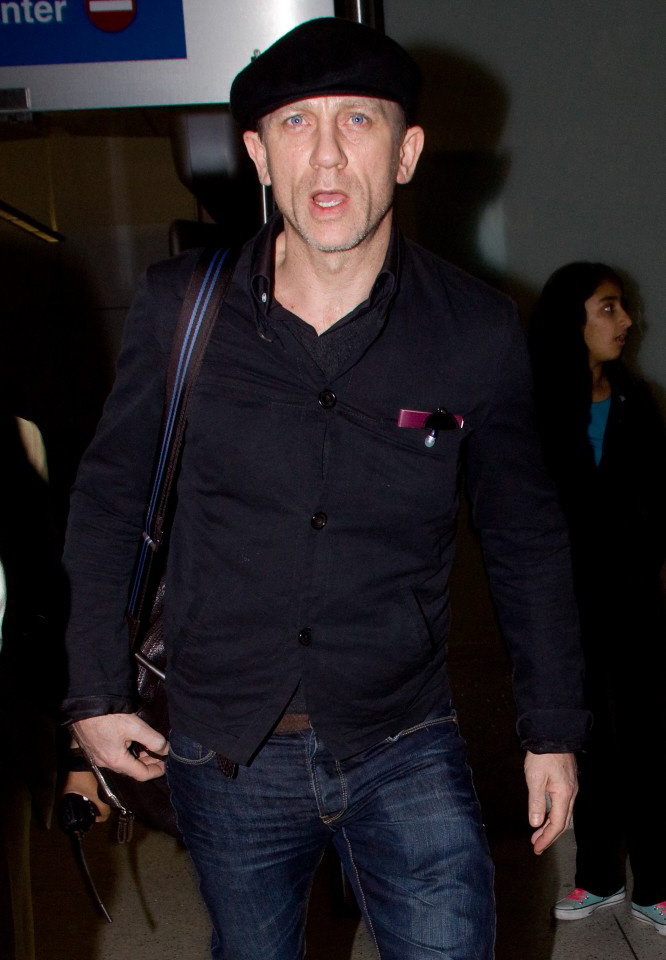 Photos courtesy of Bauer-Griffin.