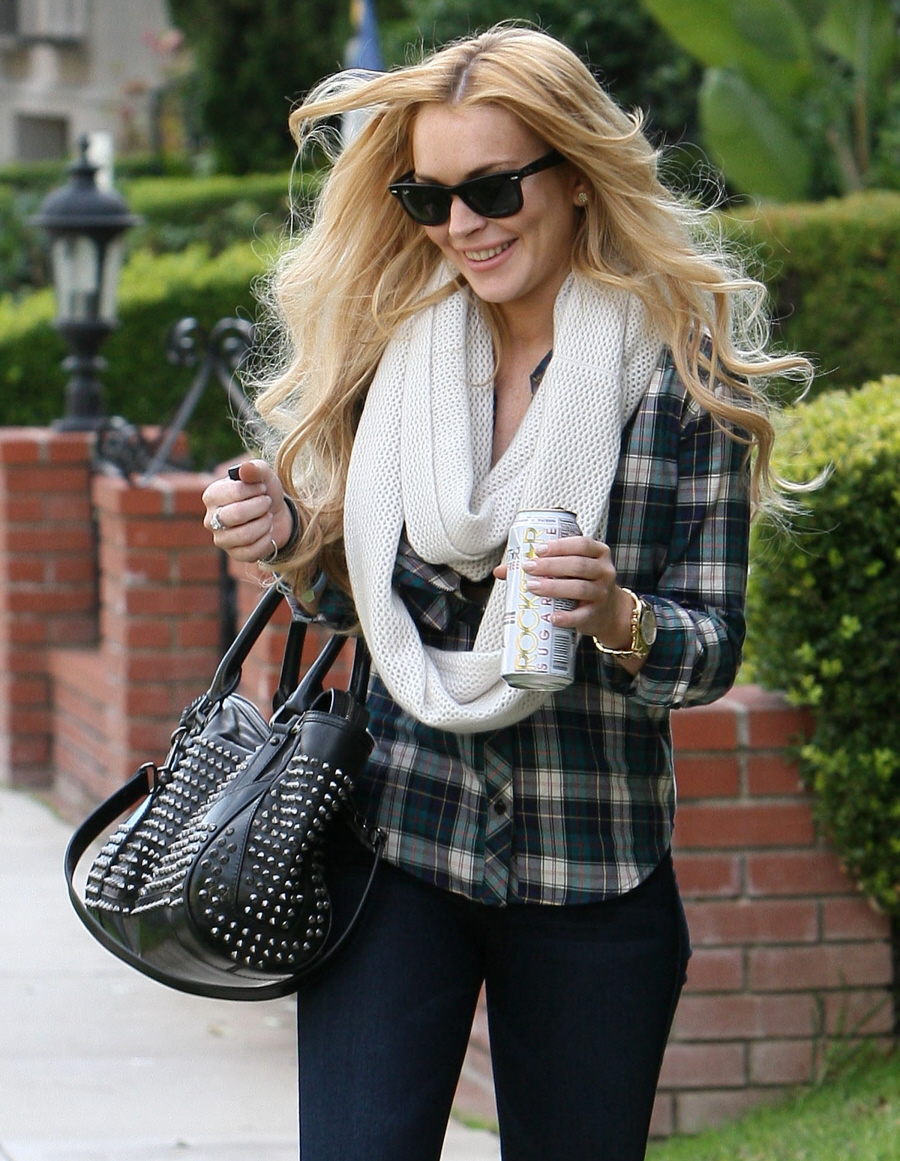 These are some new photos of Lindsay Lohan, out and about in LA yesterday. She's still calling the paparazzi on herself, and she's still absolutely thrilled to be photographed. I also think her busted weave is looking less busted, and blonder. I swear, she and her mother look the same age – both look like boozy floozies in their 40s, and like they have leather jackets that say "Stain's Bitch" on them.
Anyway, there are a bunch of somewhat minor Lohan stories today. First – Lindsay's assault victim, Dawn Chapman, released a statement saying in essence that we should all just leave poor little Lindsay alone. Yeah, Dawn got paid. Let's see… oh, Lindsay spent some time with Jamie Lee Curtis, her "mom" from Freaky Friday. I don't even want to think about what that conversation sounded like. Jamie: "Hey, sweetheart, how are you doing?" Lindsay: "WHAT ARE YOU TALKING ABOUT I'M FINE LEAVE ME ALONE."
But this is the story that really made my day – so Lindsay is moving in right beside Samantha Ronson's house in Venice Beach. And yesterday TMZ had an absolutely hilarious story about how Lindsay "didn't know" she was moving in right beside the woman she's been stalking for two years. And now Radar reports… wait… LMAO… that Lindsay wants to build a privacy fence around her property so that Sam won't be able to "spy or see" Lindsay. Jesus Christ, crackhead.
Lindsay Lohan wants to build a fence so new neighbor and ex-lover Sam Ronson can't "spy or see" what's going on inside her rehabbed actress' beachside home, RadarOnline.com has exclusively learned.

Ronson was spotted looking visibly upset upon learning the Mean Girls star, 24, had moved into the Venice, California, townhouse next door from her after leaving rehab on Monday — a story first reported by RadarOnline.com.

"Trust me, it wasn't planned," Ronson fumed to paparazzi.

Now, RadarOnline.com has learned Lindsay is planning to build a fence between the properties, in a kind-of peace offering to the woman she dated on-and-off again from September, 2008.

Lindsay's dad Michael was spotted at Anawalt Lumber in West Hollywood on Tuesday.

"It will give both of them some space and privacy," one source close to Lindsay told RadarOnline.com, "and it will ensure neither of them can see or spy on each other!"
[From Radar]
Lindsay is going to supervise the building of the fence. And she will scream with crack rage at you if you mention that the "fence" looks more like a one-sided ladder built specifically so that Lindsay can spy on Samantha on every level of Sam's home. God bless this crackhead, you know? She thinks she's being so sly, so clever, so nonchalant. Like we won't notice that she's violently obsessed with Samantha to the point of total cracked-out delusion.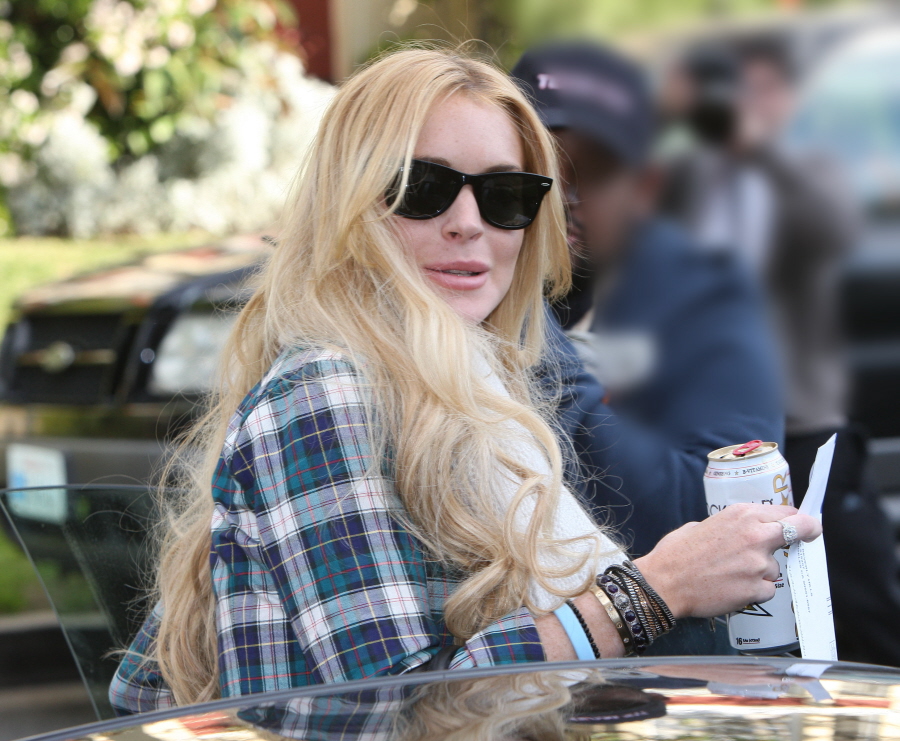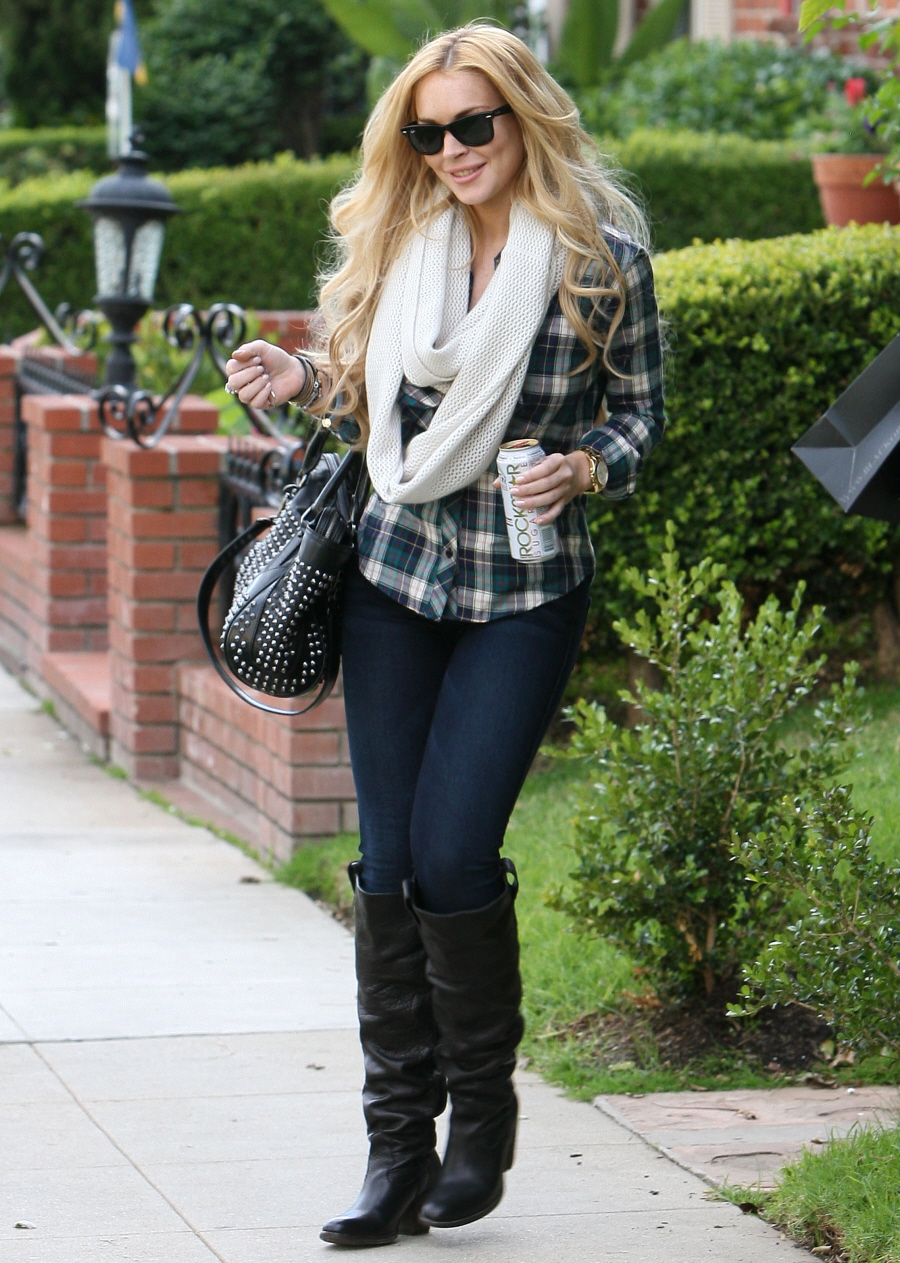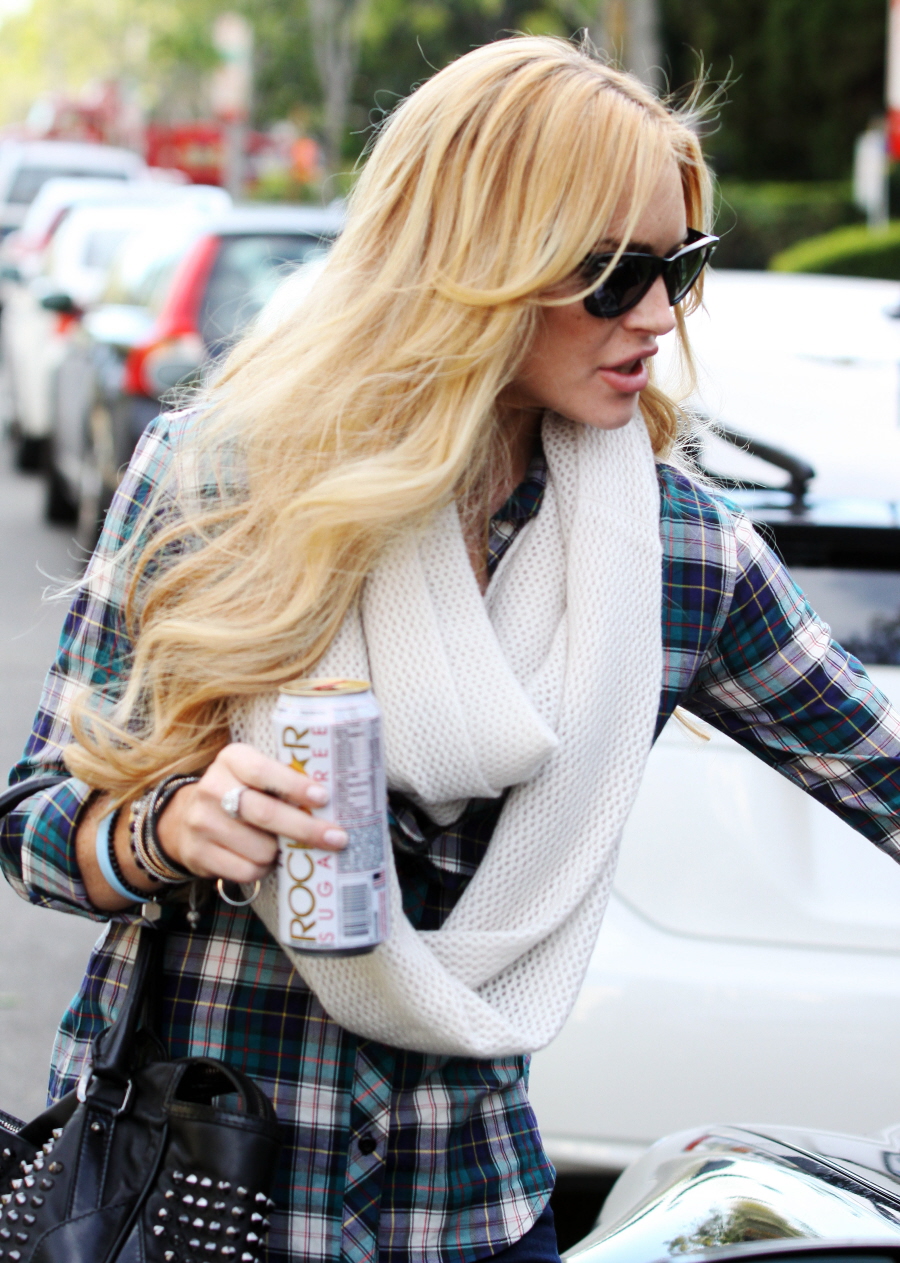 Photos courtesy of Fame.