Lindsay Lohan's latest crack lie: she didn't know she was moving next to Sam Ronson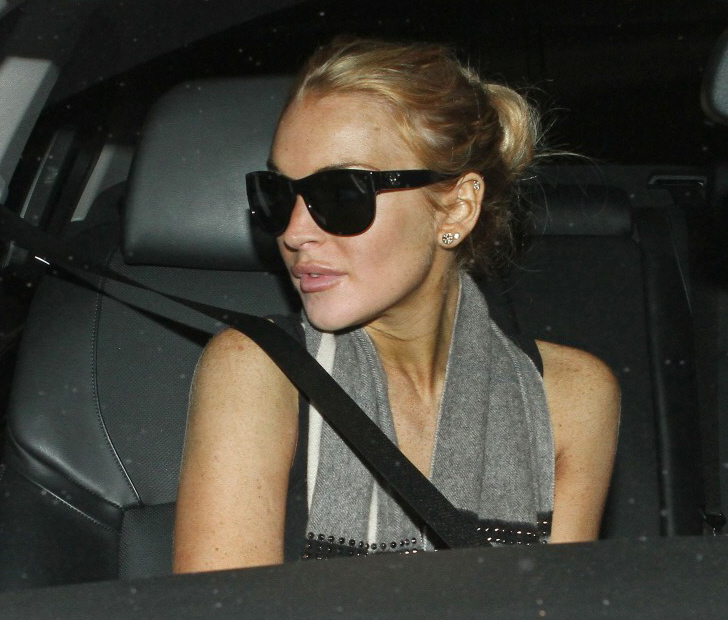 Do you remember how Lindsay Lohan got out of rehab and immediately all of her boxes of crack hoards/stolen merchandise was moved to her new Venice Beach rental property? And remember how that rental property is right next to Samantha Ronson's? Remember how Lindsay stalks her ex-girlfriend like a cracked-out, sociopathic bloodhound? Yeah. Well, now Lindsay's PR team is using TMZ as their go-to outlet for crack lies, and this latest gem is too much. According to TMZ's sources (Dina, Ali, Michael, take your pick), Lindsay had "no idea" she was moving in right next to Samantha. Seriously. Here's the photo of the two properties: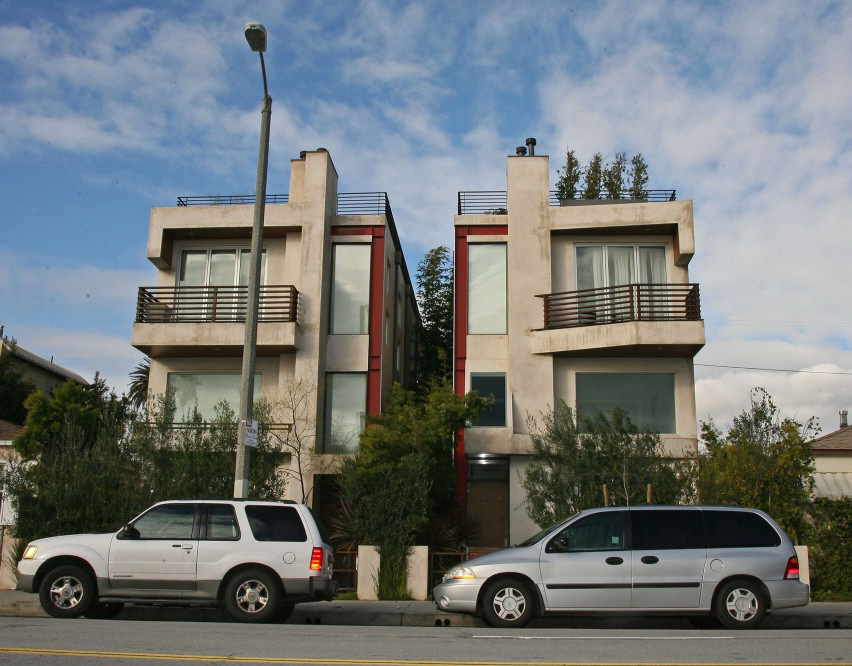 I mean…Jesus Christ, crackhead. Here's more hilarity from TMZ:
Lindsay Lohan is telling friends she had "no idea" her new badass beach house was right next door to ex-girlfriend Sam Ronson …but she's ready to move out in order to "keep the peace."

Sources close to Lindsay tell us … Lohan was aware Sam lived somewhere in Venice, Ca — but she didn't know how close her new pad was to Ronson's home until family members saw the DJ pull in to the garage next door on Monday.

Now — after Lindsay's father went through all the trouble of moving her in — we're told Lohan is considering moving out of the place after learning Sam was "pissed" at the situation.

We're told Lindsay doesn't want to break the lease — which would cost her big bucks — but she also doesn't want to "ruffle any feathers."

Still, with literally millions of dwellings in L.A., we gotta ask …
[From TMZ]
You know that in Lindsay's crack deluded mind, she's actually disappointed that Samantha isn't hanging around, waiting for Lindsay to move in. Lindsay did this for her! Because of LOVE! Well, what Lindsay thinks is love. But is in actuality just plain old violent obsession. I seriously worry that Lindsay is going to harm Samantha one of these days.
Also – there is no way Lindsay would ever move out to make it easier on Sam. Sam is going to have to move out in the dead of night in about a week, taking only what she can carry in one trip and leaving the rest behind. Even then, the dead of night is when Lindsay is on her full prowler-mode, so maybe Sam should move out around 8 am one morning. Lindsay will probably be sleeping it off then.
TMZ is also reporting a few stories about how the Palm Desert PD now "believe" that Lindsay committed several probation violations when she was at Betty Ford. TMZ makes it sound like it's all a big conspiracy against Little Blohan, though. Like the police are "out to get her." Ugh.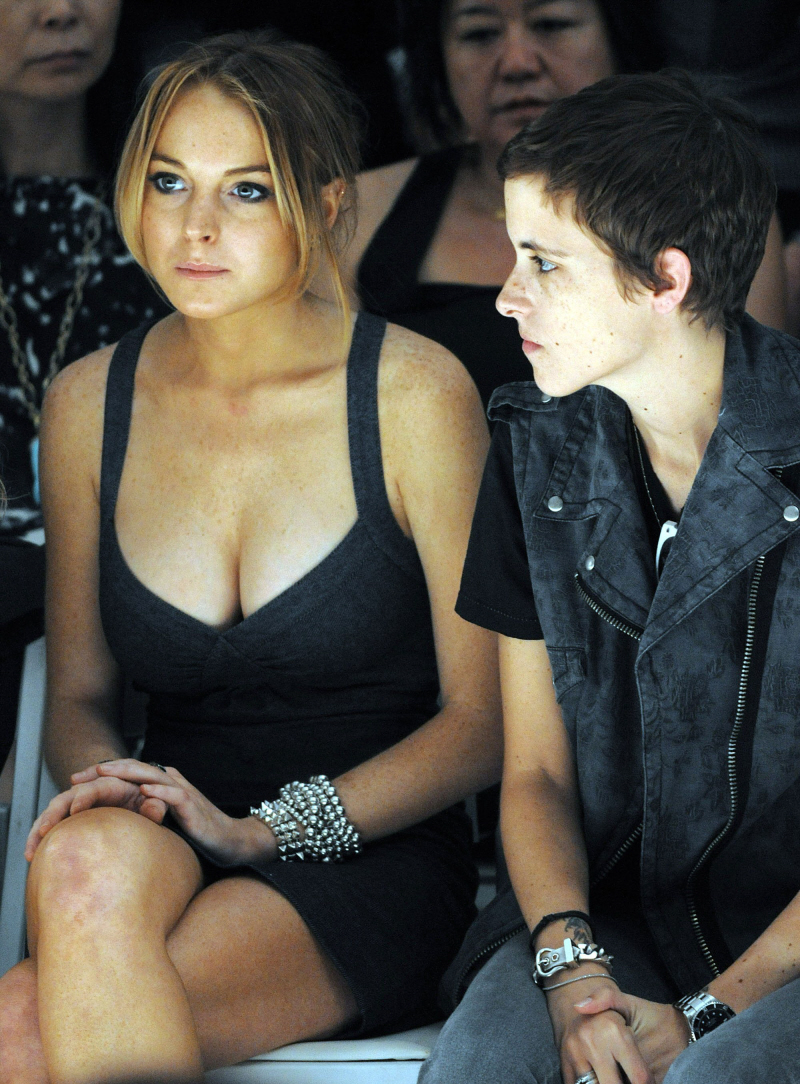 Photos courtesy of WENN and Bauer-Griffin.

Written by Kaiser

Posted in Lindsay Lohan, Samantha Ronson

- Mariah Carey lip synced on American Idol [CDAN]
- Colin Firth is looking good [Lainey Gossip]
- Internet celebrity charged with murder! [D-Listed]
- What is Paz Vega wearing? [Go Fug Yourself]
- New bachelors on The Bachelorette [Reality Tea]
- Goodbye to The Office [Pajiba]
- Bachelor Sean's fiance cheats on him [Evil Beet]
- Britney Spears out with her man [Popsugar]
- Nina Dobrev works it [Popoholic]
- Cindy Crawford needs to lay off the 'tox [Celebslam]
- Who said it: Carrie Bradshaw or The Dalai Lama? [Buzzfeed]
62 Responses to "Lindsay Lohan's latest crack lie: she didn't know she was moving next to Sam Ronson"