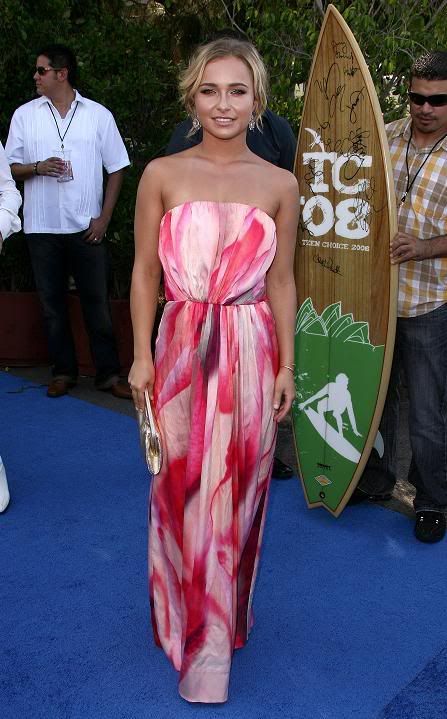 Hayden Panettiere is a mere 18 years old, but already she's done something most of us can only dream of: purchase multi-million dollar luxury real estate. As though I didn't hate her enough, with her hot boyfriend and dolphin saving.
Heroes star Hayden Panettiere is still in her teens, but she can already afford million-dollar digs! The 18-year-old just purchased a $2.6 million contemporary home in LA with three bedrooms, three bathrooms and a pool. But she won't be living in the 3,120-square-foot mansion alone.

"My best friend is moving in with me for a year," she said during a July 15 radio interview with On Air With Ryan Seacrest. And her family is nearby, too. "My parents are down the street," Hayden told E! online. The Heroes star is releasing her first album later this year. The songs are "eclectic," she says. "I spent the summer buying furniture," she says.
[From In Touch]
Okay so Hayden bought a house and spent the last three months buying furniture. That's pretty much my dream summer. Yes I know I have depth.
Hayden says she does plan on doing a bit of partying, telling Showbiz Spy, ""So it's not like I'm living in this house, partying by myself.' When asked if she is planning to host frequent parties in the property, Hayden replied: "Oh, yeah. I have this big living room and I have this 14ft by 14ft couch. I fill pretty much the whole room with it and it's kind of the hangout spot. It's comfy and people can make a mess in the room.'"
It's probably unhealthy to be this jealous of an eighteen year old.
Here's Hayden at the Teen Choice Awards on Sunday. Images thanks to Fame.