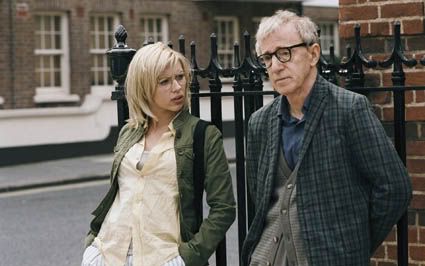 Scarlet Johansson and Josh Hartnett are said to have bought a $6 million loft in New York City – and to have requested extra soundproofing around their bedroom:
Life & Style Weekly
cites an insider that says the couple are making every effort to keep their lives private once they move in. How you say? Soundproofing.
The insider dishes to the weekly magazine that neighbors needn't worry about the lovebirds being loud. The couple are requesting extra soundproofing – in their bedroom!
"They asked that we change the design to include extra insulation between the bedrooms of the pent­house and the unit next door," says a realty insider.
Josh's rep tells L&S that the couple are not moving in together.
But the chatty real estate insider says it was Scarlett, 21, who scouted the 2,648-square-foot condo in Tribeca – which boasts three bedrooms, 2½ baths and two balconies…
And – a few days later, her father and Josh, 28, were seen poring over floor plans in a nearby café. "She seemed very pleased," says the realty insider.
Scarlet and Josh lived together in Josh's Tribeca apartment from about December of last year until late March, when Scarlet is said to have spent $2 million on her own Tribeca condo. They've tried to keep a low-profile relationship, and that's great news that they're moving in together and giving it another try.
It could be true that just Scarlet's buying the place, but if she's requesting a soundproof bedroom there's got to be a good reason.
Here is Scarlet playing a journalist in "Scoop" with Woody Allen and hot Hugh Jackman. [via]