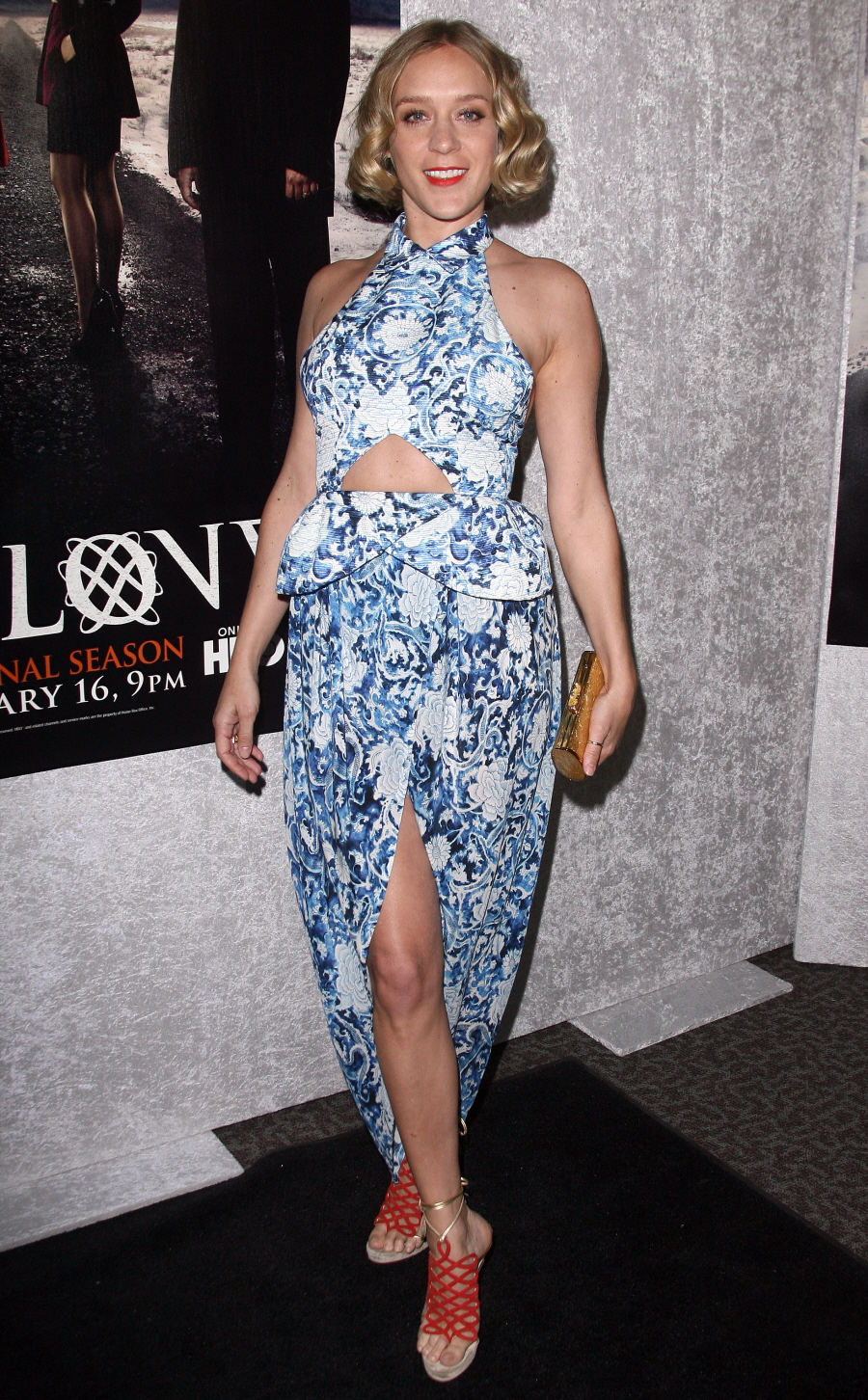 Last night was the LA premiere of the fifth season of HBO's Big Love. All of the stars were in attendance, including Chloe Sevigny, fresh from her Miami bikini-thon. As we saw from those Miami bikini photos, Chloe's body is much better than many of us were expecting. But Chloe in all of her hipster fashion glory is quite another thing – the chick is a hot mess. Chloe wore Rodarte to last night's premiere and… um, this is not a good look. It would be a difficult dress for someone like Halle Berry to pull off, but on Chloe… Jesus. Part of it is the way she's posing for photos… and the lipstick. And her expression. I mean…she just doesn't look right in the head, as we say in South.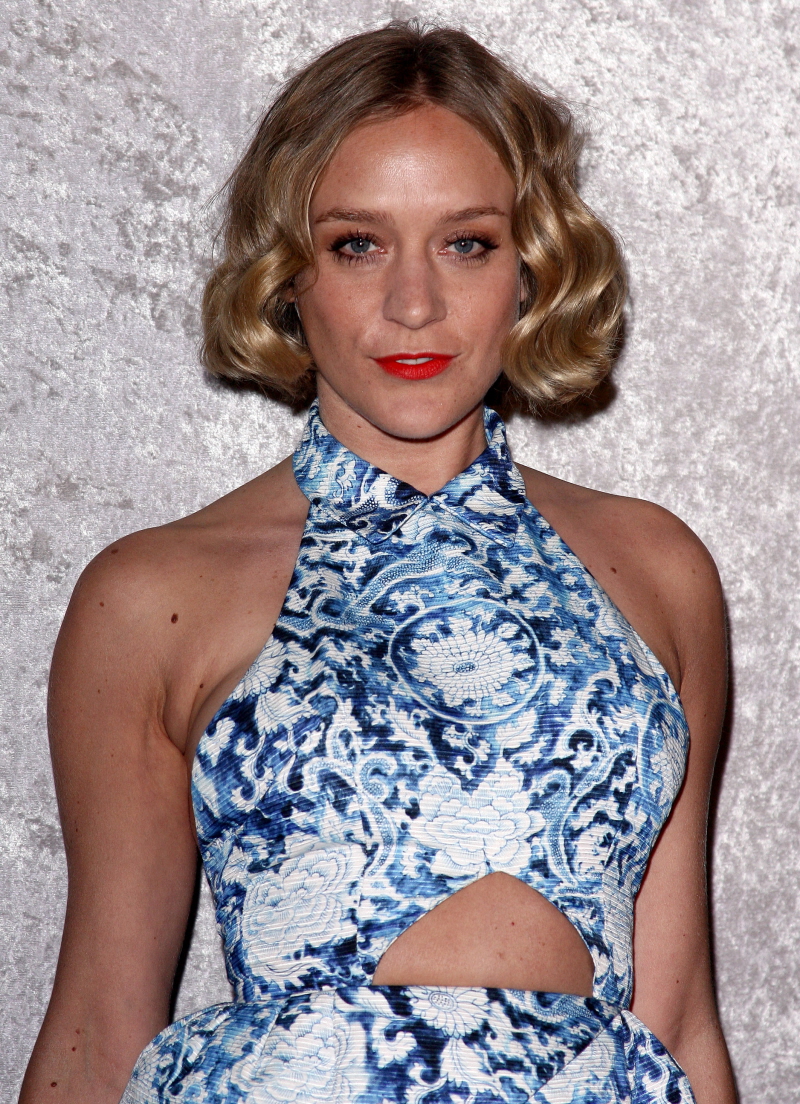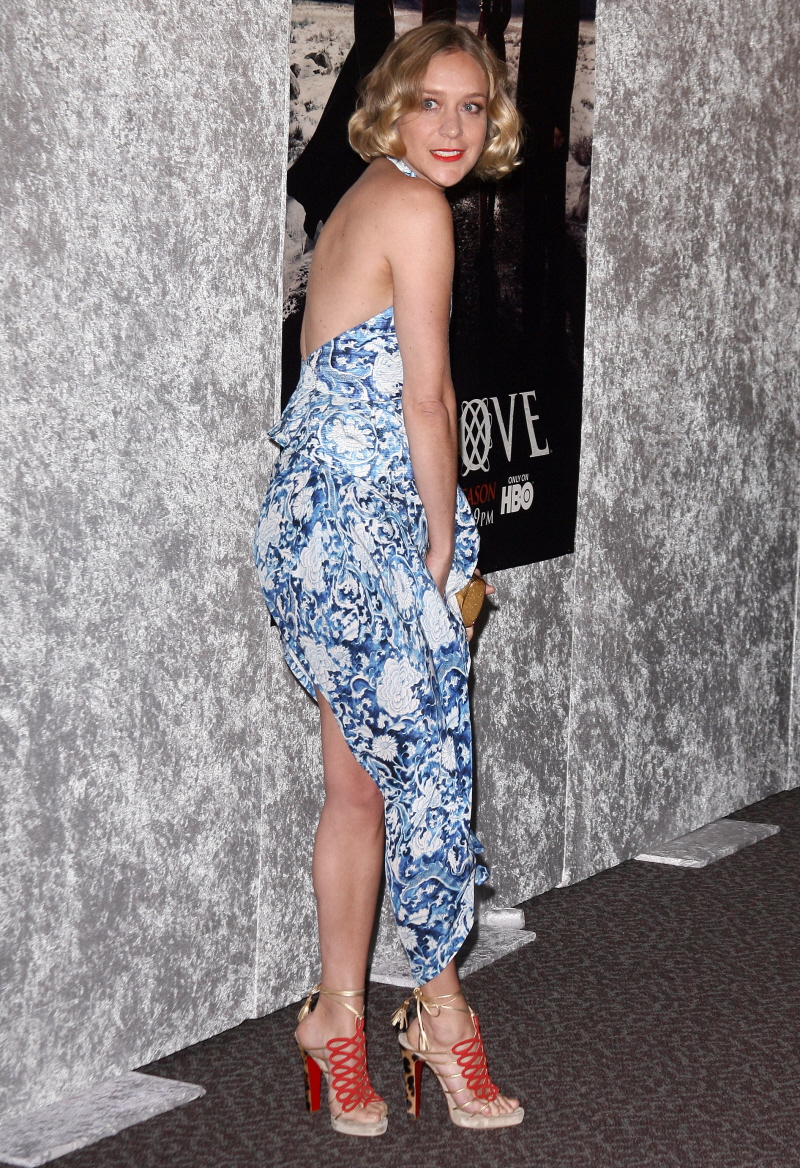 I did love Ginnifer Goodwin's pretty pink Valentino, though. She brought her fiancé Joey Kern too – so these are like the first photos of the couple since they announced their engagement. Like, a formal engagement photo shoot. They look really nice (although I still think he has serial killer eyes).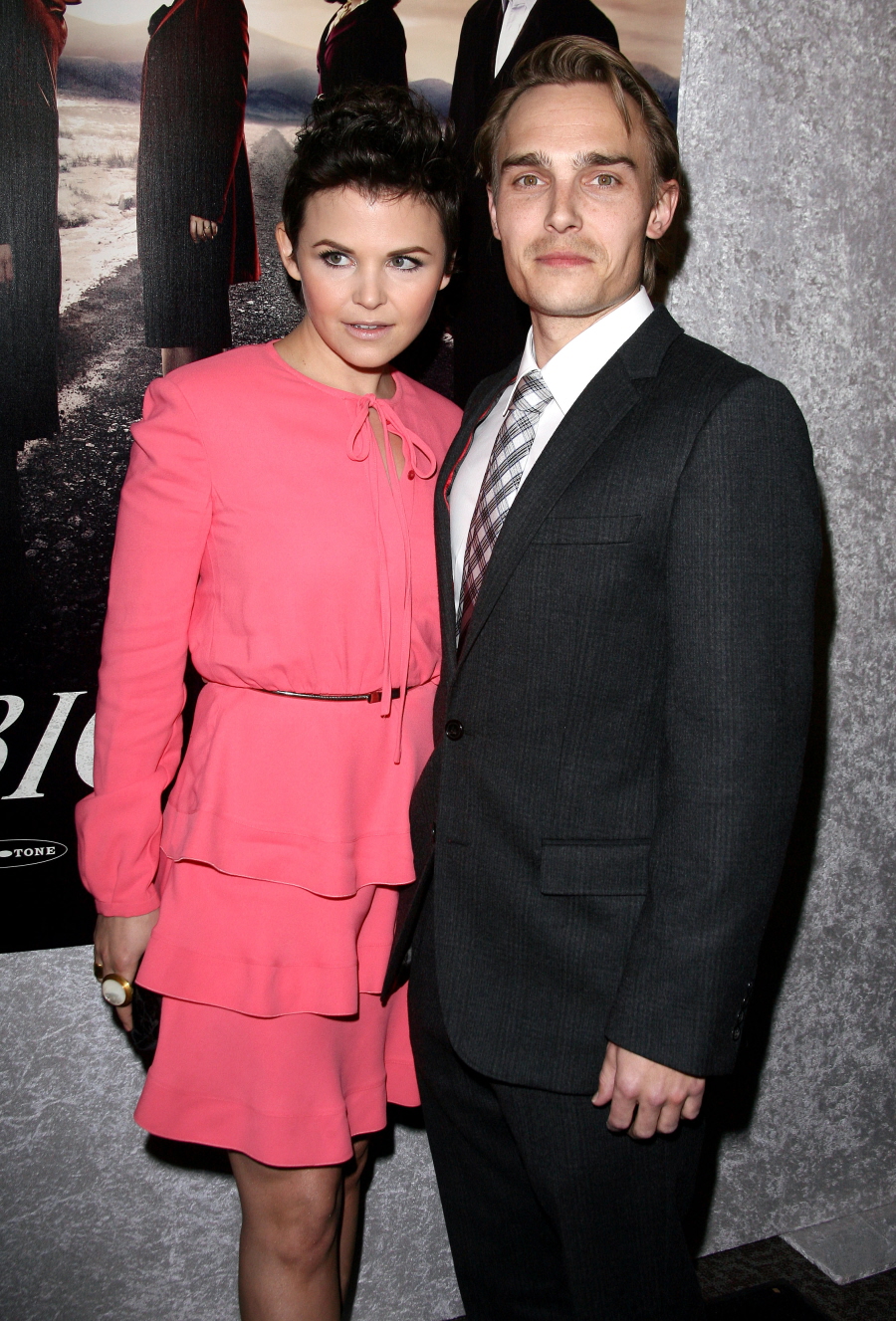 Here's the cast photo. Not to be crude, but look at Bill Paxton's crotch. Um… I did NOT know he was packin'.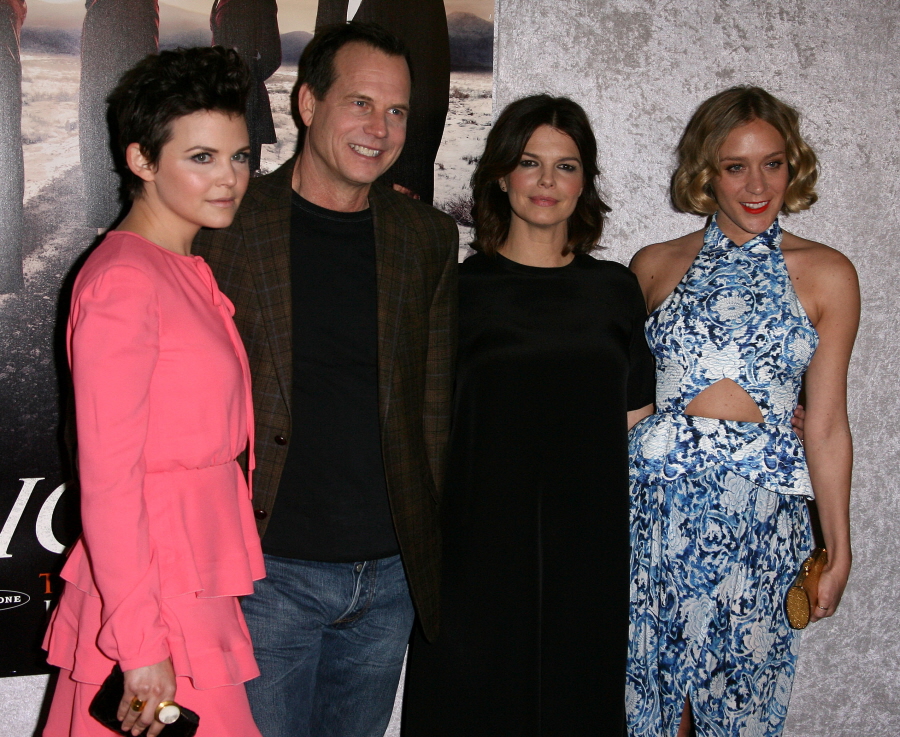 Photos courtesy of Fame.