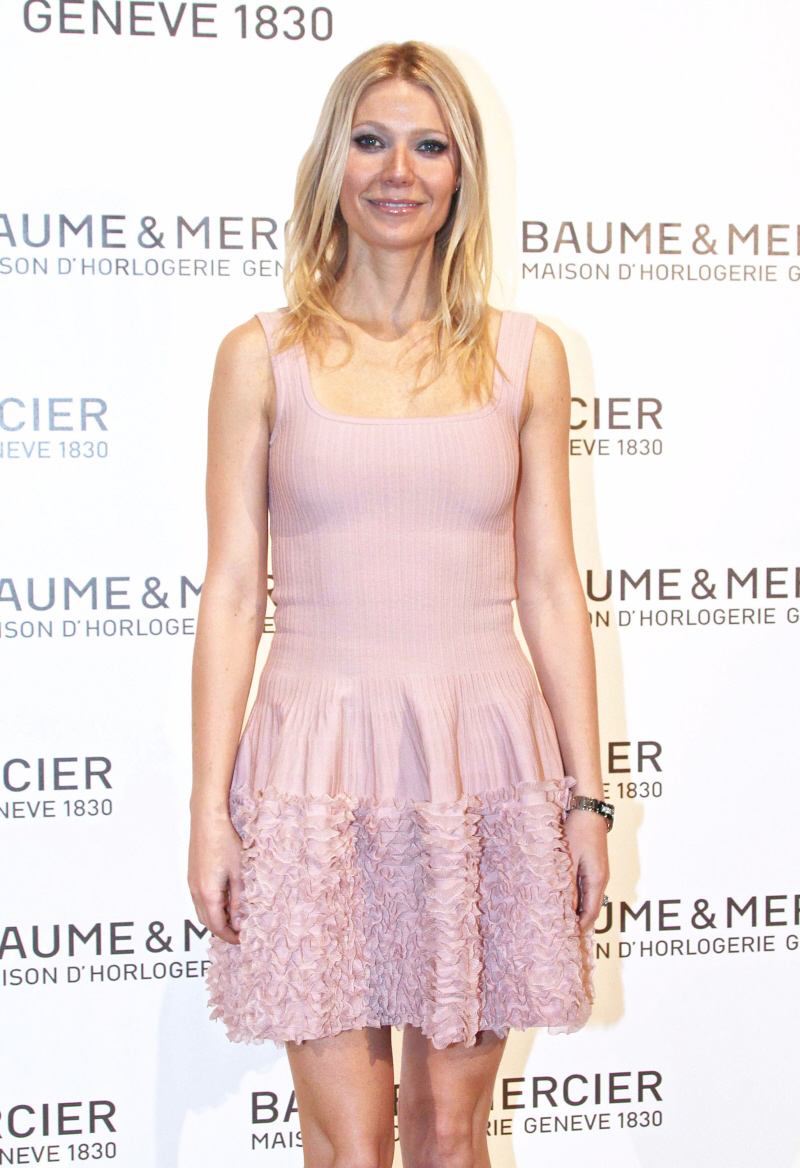 These are photos of Gwyneth Paltrow in Switzerland yesterday. She was there because she's the "face" or ambassador (?) of Baume & Mercier. Of her new endorsement deal, Goopy said: "The motto of Baume & Mercier, 'Life is about moments,' very much reflects my personal philosophy of life. That's why I said yes, responded positively, when the brand proposed that I represent it." So special. Yes, Gwyneth. Life is about moments. I'm sure she went on to snot, "I was just discussing this with Dalai Lama and he agreed with my supposition about this life-moment situation. He said it was such a groundbreaking, brilliant observation that he just needed to discuss it with Vladimir Putin. I told him, 'Dear Dolly' – because that's what I call him, he's my dearest friend – 'Dear Dolly, I already called my friend Putin and told him this. He's going to stitch it on a pillow using radioactive gold thread!' Isn't that hysterical?"
Anyway, as you can see, Gwyneth looked like hell. Perhaps Switzerland doesn't agree with her? She's so British. And Spanish. And Switzerland was just too much for her. But couldn't she even find the time to wash her hair? Or at the very least comb it? And why does she look greasy? At some point Gwyneth really did become "one of us" didn't she? She is no longer the aloof Mistress of Elitism, deigning to give some morsels of advice to the unwashed peasants. At some point, Goopy became a peasant, wandering around looking greasy and unkempt and Botoxy.
By the way, the dress is Azzedine Alaïa. I think it looks cheap as hell, and Gwyneth is too old (and too greasy) to pull off such a "young" frilly pink thing.
Thanks to LaineyGossip for the lead!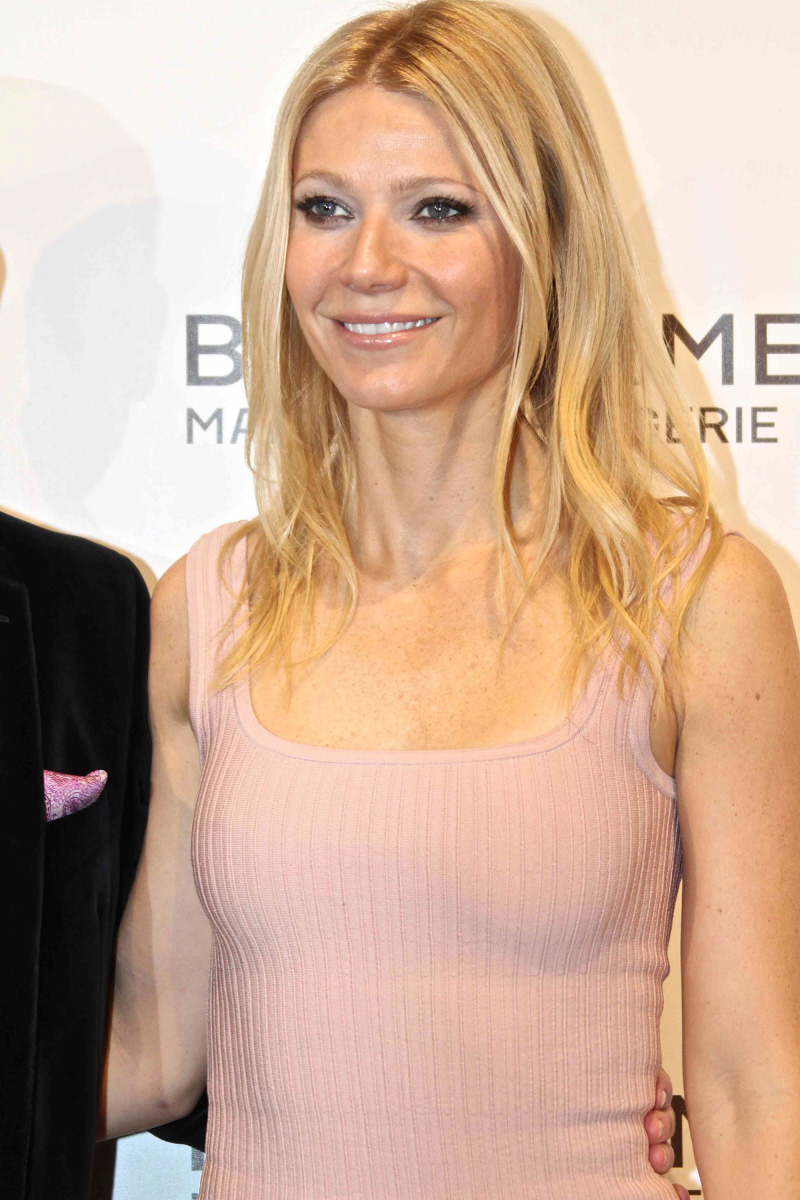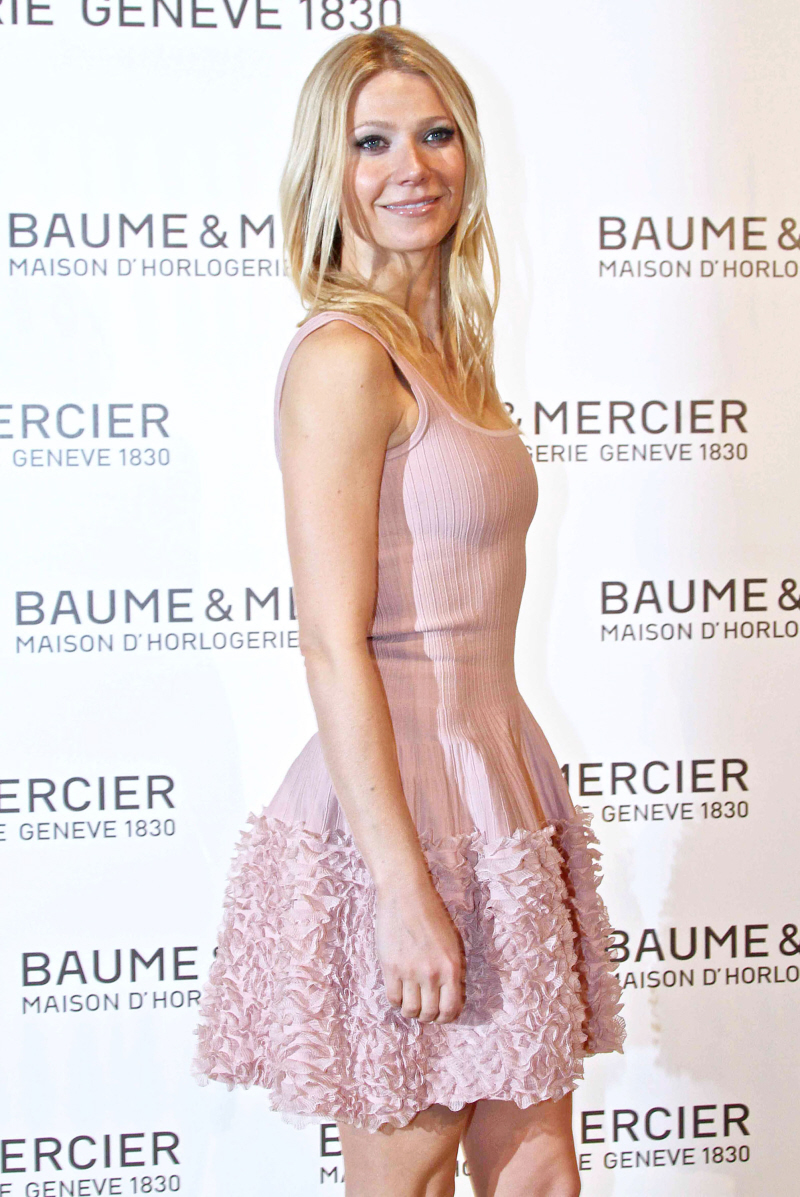 Photos courtesy of WENN.