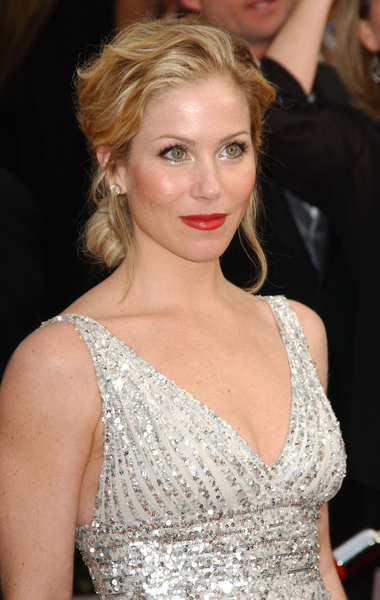 Christina Applegate is set to share some fabulous news this morning. According to E!, Applegate filmed an interview with Robin Roberts on Monday morning in which she says that she is now completely free of cancer – a true testament to the importance of early detection.
Christina Applegate has great news. "They got everything out, so I'm definitely not going to die from breast cancer," the Samantha Who? star says in an interview scheduled to air Tuesday on Good Morning America. The 36-year-old actress, whose mom also battled—and survived—the disease, revealed earlier this month that she had been diagnosed with early stage breast cancer and was undergoing treatment.

Applegate, said that she has been getting regular mammograms since she turned 30. A second MRI, part of the follow-up from a biopsy she had last year, revealed the cancer. "I was so mad and I—I just remember I was—I was just shaking," she told GMA cohost Robin Roberts, herself a breast-cancer survivor, on Monday. "And then also immediately, I had to go into…'take-care-of-business mode,' which was…I asked them, 'What do I do now? What—what is it that I do? I get a doctor, I get a surgeon, I get an oncologist? What do I do?'"

Apparently she did what was right for her, which included penciling in all the help she needed and switching to a macrobiotic diet. "I'm clear," Applegate said. "Absolutely 100 percent clear and clean. It did not spread. They got everything out, so I'm definitely not going to die from breast cancer."
[From E! News]
E! doesn't say if Applegate discusses what course of treatment she chose. I'm also curious when she found out she had cancer, and if she waited a bit to get a clearer prognosis before releasing a statement. No matter what this sounds like great news, and really serves as a reminder about the importance of diligent checkups from an early age.
Here's Christina at the Screen Actors Guild Awards in January. Images thanks to PR Photos.